Iranian official confesses regime 'concerned about what will happen next year'
The chairman of chairman of the Assembly of Experts has expressed concerns by the ruling regime of their fears of what would happen next year after recent protests led to dozens killed and injured.
Ahmad Jannati, who heads the council body charged with choosing Iran's Supreme Leader, made his comments on Tuesday when he hinted that regime officials believe that recent protests were directly related to the worsening living conditions across the country.
"When economic conditions worsen, the poor starts protesting, they cannot withstand poverty," said Jannati, who is close to Iran's current Supreme Leader Ali Khamenei.
"I am concerned about what will happen in the coming years, we have to start to listen to the people and their pain from now, we should not isolate ourselves from the citizens. The living conditions are very bad," he added.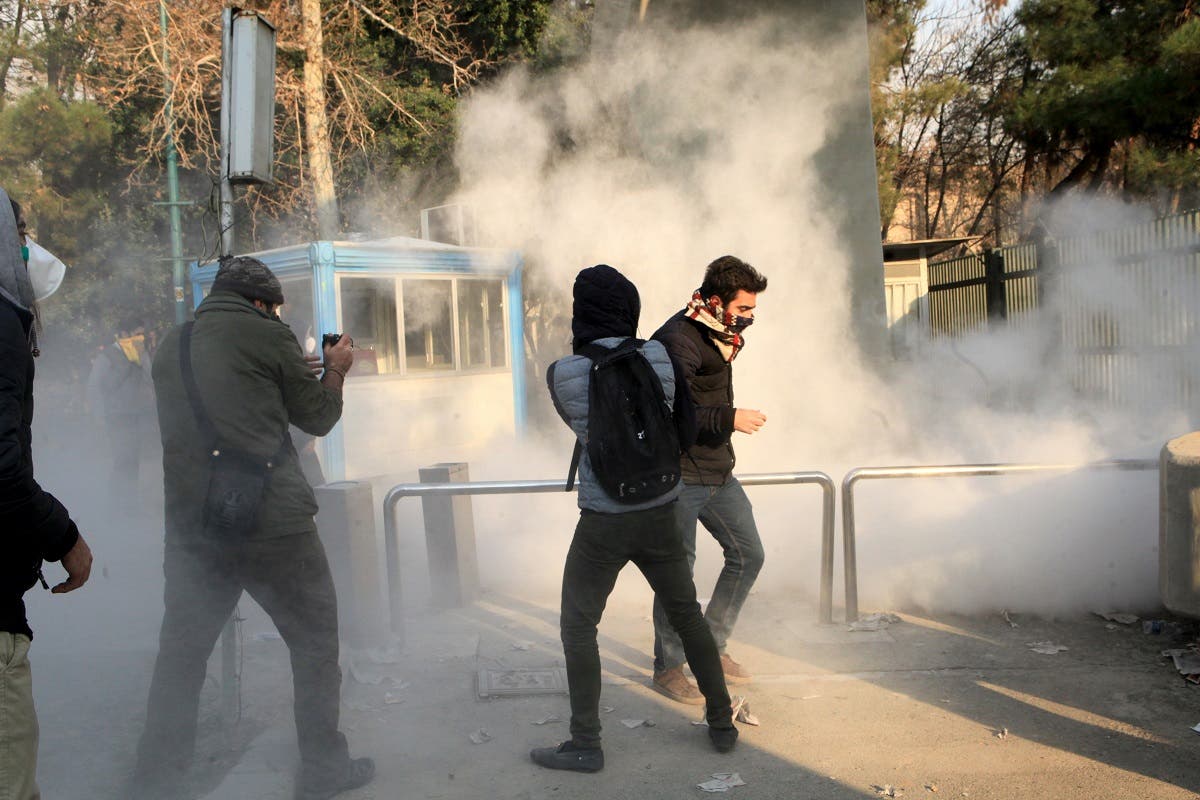 A report issued by the Iranian Interior Ministry on Feb. 3 concerning the reasons behind the protests indicated that "people's trust in the regime has been diminished, institutions have lost its effectiveness, while the political and electoral promises, without considering the country's capabilities have created expectations among people that cannot be met".
"The slogans raised in the protests were 30 percent economical, 70 percent political, and 75% of the people sympathized with the demonstrators in 80 Iranian cities," the interior ministry said in its report to Iranian President Hassan Rouhani.
Jannati is considered one of Khamenei's closest associates who appointed him to various positions, including the head of the Expediency Discernment Council, the imam of Friday prayers in Tehran and the head of the Committee for the Promotion of Virtue and the Prevention of Vice.
ANALYSIS: Will Iran learn from past mistakes of other regimes?
"Social media is a distaster," Jannati said in his first response for the protests in Iran, adding that "things would not have gone so far if the regime had confronted the social media platforms".
"It was possible to control these sites, it could not be entirely prohibited, but we could reduce its speed," he said at the time.
The protests, which demanded the overthrow of the regime and the resignation of Supreme Leader Khamenei, resulted in the death of at least 22 people while nearly 5,000 were arrested. The status of many of those arrested remains unknown, especially after seven died in mysterious circumstances. the regime in Iran has so far admitted to the death of two protesters, but allegedly said that they had committed suicide while in custody.