Only two days after the Iranian government announced that Kavous Seyed Emami, the 63 year-old Iranian-Canadian managing director of wildlife protection institute in Tehran "committed suicide" under custody, Iranian environmental community was hit with another shocking news.
Yesterday, on February 12 a member of parliament tweeted that Dr. Kaveh Madani, current Deputy Head of Iran's Department of Environment is among the environmentalists arrested for what was described as "supplying foreigners with information".
In response to the news Azam Bahrami, the Iranian author and environmental activist posted the following on her Facebook page: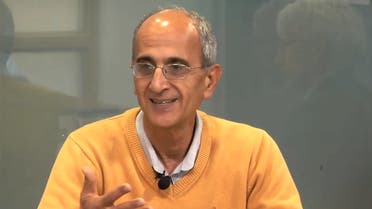 "What kind of Information environmental activists in Iran have that is not already available to NASA weather satellites and the Global Environment Management? All the information about water transfer projects, drought of lakes and rivers, corruption in dam building are documented by many international organizations."
"Trans-Iranian" Canal projects opposed by activists
"Iran rud" (Iran's river) or 'trans-Iranian' canal is the name of the mega project which aims at connecting the Caspian Sea to Indian Ocean through digging a ship canal. The length of the waterway is between 1465 km and 1600 km with the estimated cost of $6-$10 billion.
The first phase of "Iran rud" is to desalinate water from Caspian Sea and transfer 500 million cubic meters of water per annum to central provinces and eventually construct a canal through which ships from the Caspian could connect to the high seas. This passage which was first proposed in 1996 stretches from the shores of the Gulf of Oman to the coast of the Caspian Sea where water is channeled through Dashte Lut and Dashte Kavir.
In 2012 and during Ahmadinejad's administration the project commenced but was put on hold when Rouhani took office a year later, however it has been taken up again despite strong criticism from environmental experts due to its damaging implications on the ecosystem.
There are three major reasons why Iranian environmental activists oppose the implementation of "trans-Iranian" canal and do not share the enthusiasm of its supporters who compare this project to successful canals such as Panama, Danube, Suez etc.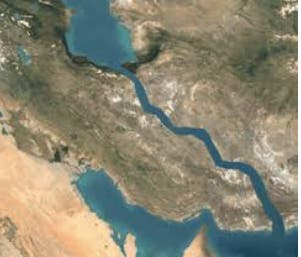 According to the World Meteorological Organization (WMO) Dasht-e Lut salt desert i.e the place through which water is to be channeled has a 70.7°C temperature and was the hottest place on earth from 2004-2009. Dasht-e Lut is also the world's 27th- largest desert. Needless to say, neither Panama, Danube or the Suez Canal share similar weather conditions.
Secondly, the Caspian Sea is in an endorheic basin (a basin without outflows) hence desalinating its water means jeopardizing its ecological balance and may bring about serious environmental implication. On the other hand, the Caspian Sea is shared between Azerbaijan, Iran, Kazakhstan, Russia, and Turkmenistan. Any negative environmental implication will impact not solely Iran but also neighboring countries.
Last but not least, similar to majority of development projects in Iran Khatam al-Anbiya Constructions which is an engineering firm affiliated with Revolutionary Guard Corps (IRGC) has undertaken the project.
Despite wide spread opposition from experts Khatam al-Anbiya constructed the Gotvand Dam on Karun river in Southern Province of Khuzestan historically known as Arabistan. Currently nine million tonnes of salt has built up in the bottom of the dam's reservoir. As a bitter jock it is referred to as Middle East's biggest "salt factory".
During an interview on the matter, Dr. Naser Karami, professor at the department of Geography in Bergen University and another opponent of the canal, said that companies such as Khatam al-Anbiya Constructions lack the transparency when it comes to conducting studies for projects on such massive scale and criticized assigning the same company responsible for Gotvand's dam to a new project while they have not been held responsible for their previous environmental catastrophe.
Azam Bahrami in a similar comment underlined the role of this IRGC affiliated company stating at the end of her Facebook post:
"How is it that whenever the name of Khatam al-Anbiya Constructions corruption in development projects comes up, all of a sudden environmental activists are called criminals and spies? This scenario applies on the recent arrests."
Russia-Iran $10 billion trade agreement
On April 9, 2016, Russian Foreign Minister Sergey Lavrov said "Russia, Azerbaijan and Iran agreed to speed up the talks on a North-South transport corridor".
One year later, Iran's ambassador to Russia said that the "the growth of Iran's trade relations with Russia was the biggest last year in comparison with any other country… It seems to me that this trend will continue, and we will reach a considerable trade of $10 billion in the coming two or three years".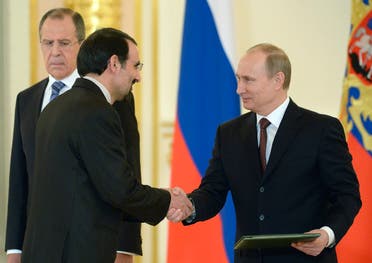 Semyon Bagdasarov, the director of the Moscow-based Center for Middle Eastern and Central Asian Studies in an interview with Sputnik referred to the geopolitic importance of such canal for Iran commenting:
"Iran would like to create an entire series of transport links," designed to give the country a measure of security "in case Turkey or the West try to block off the country in the future, hence all these grand projects. As to whether it is possible to implement them –that remains the big question".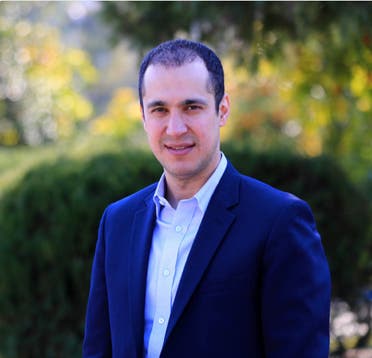 The 36 year-old Madani, Deputy Head of Iran's Department of Environment and a senior lecturer in environmental management at the Centre for Environmental Policy of Imperial College London who is currently under arrest, is a critic of 'trans-Iranian' canal. In a 2016 article he co-wrote for the guardian Madani described desalting water from Caspian Sea as "a grand but faulty vision of Iran's water problems."
Whether there is a link between arrest of environmental activists and Iran-Russia talks for "Trans-Iranian" canal remains a question.