Egyptian families, particularly women and girls have been traumatized by a number of major sexual harassment incidents that shook the society since the 80s.
These incidents were of aggressive sexual nature that took place in public areas and they contributed to the confinement of many young women and girls for years, putting restrictions on their freedom out of fear for their safety.
Some of these events might even have been orchestrated to create that kind of fear and affect social norms in a predominantly male-centered society.
It definitely served some conservative currents to spread at the time as they constantly linked women's freedom to loose behavior, inviting male attention and such incidents to happen.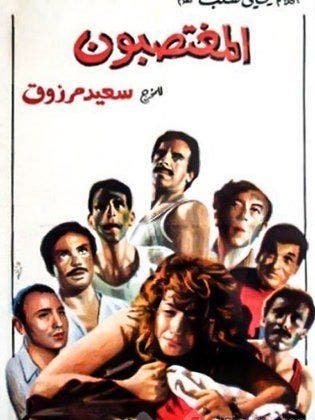 Maadi girl 1986
One of the earliest famous rape stories took place in 1986 and was known as the case of "Maadi girl" and the aggressors were referred to as "Maadi wolves" on TV and print media at the time.
Maadi is one of Egypt's known districts where six men gangraped a girl, who was in the company of her fiancé, and she was kidnapped from the car and physically assaulted, before throwing her into the street.
The story was later tackled in a popular movie called "The Rapists" starring Lila Elwy and became a memorable milestone that has cemented the fear in women, with its detailed depiction of the "Maadi girl" sexual assault.
Al Ataba girl 1992
The second most memorable attack took place in downtown Cairo at Al Ataba Square in 1992, one of the busiest city areas, and was referred to by the media as "Al Ataba girl" sexual assault.
A man sexually assaulted a girl, ripping her clothes off in broad daylight while she was in the company of her mother and sister taking a public bus at Al Attaba Square.
The man reportedly dragged the girl, molested her, and she was left bleeding while no one came to her aid.
Downtown girls 2006
In 2006, a group of girls celebrating Eid al-Fitr in downtown Cairo were gang harassed by a group of young men. The "Downtown girls" incident shook once again the Egyptian society who considered it at that time a novel type of aggression against girls.
Foreign reporters at Tahrir Square
The phenomenon of sexual harassment was repeated in Tahrir Square during the mass protests of 2011 against foreign female reporters, repeating in November 2012 and January 2013. The mob attacks reportedly took place among the crowds amid cheers documented and shared on the web.
Confronting harassment
Aggression against women in the form of sexual and verbal assault in Egypt has caused a state of panic among women and their families. This phenomenon enforced on women for a long time a sense of guilt as the society always put the blame on women and girls.
It certainly affected the way they were forced to dress, and gave the conservative voices a stronger influence when it comes to imposing a modest attire that did nothing to resolve the problem.
Egypt has taken measures in 2014 to punish harassers and encourage women to come forward to speak up against their aggressors.
Many campaigns supporting women and girls against harassment and sexual assault spread awareness about the role of men and society to combat it, like "Catch a Harasser" campaign.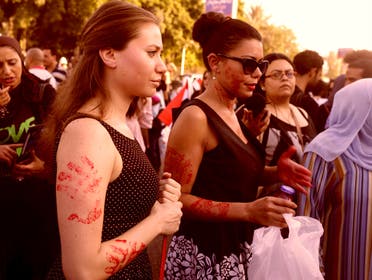 Many women are now more confident about confronting and defending themselves against harassment in all forms.
The latest success story comes from a girl who sued her harasser and became the first in upper Egypt to get a verdict of three years in prison against him.
This act of resistance, among others, surely marks a new era of empowerment that Egyptian women have long sought to attain.