It's been over a year since the start of what was coined an "ethnic cleansing" against the Rohingya of Myanmar's Rakhine State. Numerous deaths, destruction of homes and human rights violations have been reported, and their suffering isn't over.
The number of individuals and families seeking refuge from the targeted attacks continue to rise. According to the United Nations Office for the Coordination of Humanitarian Affairs (OCHA), Cox's Bazar has received 688, 000 new arrivals as of January 27.
Today, the concentration of refugees in the Bengali city is critically dense. Humanitarian aid agencies and medical institutions are struggling to cope with the demands of the fleeing refugees.
From the heart of Cox's Bazar, Dr. Reem Dejrah, a medical coordinator working with Medicines Sans Frontiers (MSF) – Doctors Without Borders spoke to Al Arabiya English on the matter.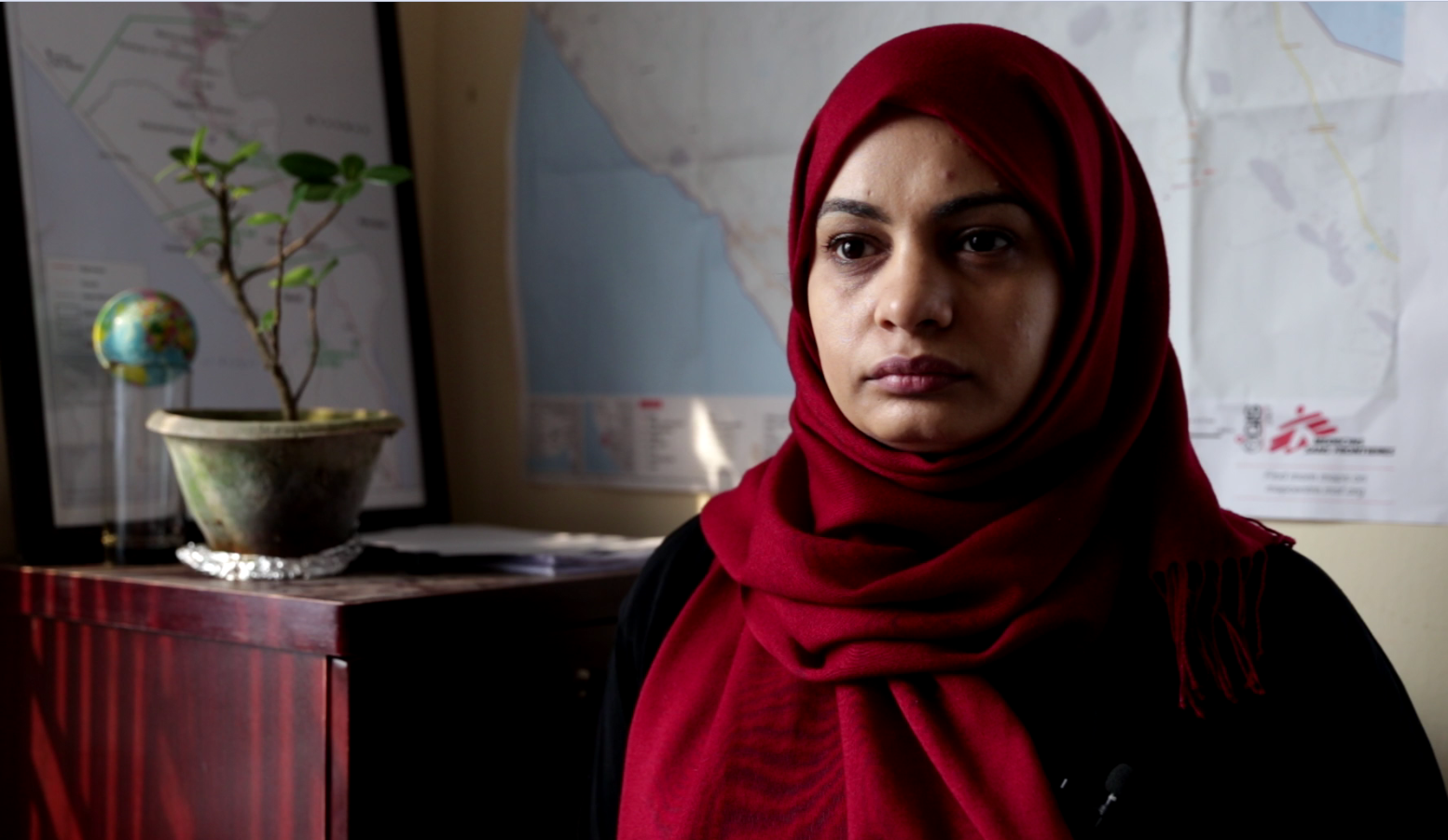 Dejrah, a Yemeni national, has been working with MSF for nearly a decade; fulfilling a childhood dream to help people and have a positive impact on their lives.
During her years with the humanitarian organization, Dejrah has volunteered in various countries including Yemen, Kenya, South Sudan and Iraq. As for the past two months, she has been based in Bangladesh – an experience she called tough and heart breaking.
Living conditions and sanitation levels at the camp are poor and minimum life standards are barely established. Adding to the disparity, refugees have no equal access to food nor to safe drinking water.
Medical complications are sounds alarms in Cox's Bazar and the Rohingya are prone to all sorts of diseases, while medicinal supplies are limited.
The refugees currently reside in make-shift houses constructed out of humble bamboo trees and plastic sheets.
Vaccine-preventable diseases
However, the deteriorating health levels are not a product of the new living conditions nor the recent chain of events alone. Dejrah explained that "receiving vaccinations is every child's right, yet most Rohingya did not have access to them. Consequently, the refugees are prone to many vaccine-preventable diseases."
To date, MSF established 17 treatment locations involving pediatrics, clinics and maternal care facilities. Some of the many cases the organization has been treating include measles, diphtheria, pneumonia, respiratory tract infections, diarrhea, skin infections and mental health struggles. Psychiatric cases have also been apparent.
"Only one organization will not be able to respond to the medical needs." Currently, there are 90 non-governmental organizations registered in the country for assisting the Rohingya, said the medical coordinator.
Operating with over 2,000 staff, mainly volunteers, MSF alone has admitted over 2,000 complicated cases of measles – other measles cases prevail but were not necessarily admitted. While diphtheria and measles rates appear to be declining, the diseases persist. MSF has also treated over 4,000 cases diphtheria among the Rohingya. At this stage, such numbers are "quite alarming" explains Dejrah.
A point not touched upon by many, but crucial, is the ongoing mental suffering experienced by every man, woman and child – it's not a sudden development. Rohingya refugees have been "direct victims of targeted violence and bared unfortunate witness to seeing loved ones violated in one way or another," said the doctor.
Natural disaster warnings
Medical attention is not the only problematic of the Rohingya crisis, MSF and other humanitarian aid organizations in Bangladesh are highly concerned about the upcoming rainy season. The rain and strong winds form a fateful recipe for cyclones and mudslides. The refugees' homes are weak and their soil is unstable, thus they will not be able to withstand the harsh conditions.
Cox's Bazar has been known to be a victim of floods on an annual basis. However, the presence of water raises fear of the spread of water borne diseases. The status of sanitation and sewer systems only adds fuel to the burning epidemic.
"We are extremely alert about the coming period and definitely we need to be ready. All of us together, with the other actors, the government of Bangladesh and the ministry of health, need to be ready for the monsoon, rains and floods," said Dejrah.
What is needed now ahead of the monsoon season is cohesive preparation, consolidation and strengthening of active facilities, she added.
Future of the Rohingya
The stance of various humanitarian organizations, including MSF, on the Rohingya returning to Myanmar is clear. The return must be on voluntary basis, while enduring the people's dignity and safety.
"Every mission I go to; I go through the same cycle of why people around the world are still suffering. Why do we still have to suffer and have more and more pain around the world? This I don't understand and I can't understand and will never understand," she added.
As Dr. Dejrah puts it, the Rohingya crisis is not over yet. The people are still suffering. The future is not clear for them and what will happen to the future Rohingya generation is unknown. "They don't have a clear direction."
Calling on the global community, Dejrah said: "I urge ourselves and international communities to continue supporting the abdication of this suffering either in Myanmar or Bangladesh. Or to solve the root problems which ensure that this population are having a dignified life."