British mosque becomes first to accept Zakat in crypto-currency this Ramadan
If you are a Muslim who has some of their wealth in crypto-currency and are looking for somewhere to donate your Zakat in Bitcoin, then your search has ended.
A mosque in Hackney in east London has made history by becoming the first mosque in the UK, and perhaps even the world, to embrace the new currency and accept Zakat and Sadaqah donations in Bitcoin and Ethereum.
British Muslims, like their co-religionists all over the world, also take out their Zakat during the holy month of Ramadan and often donate it at their local mosque or community center who then arrange for it to be given to the poor and needy.
Various Islamic TV channels also set up a donation line throughout Ramadan where Muslims may send Zakat to their bank accounts either in the form of cheques or bank transfers.
ALSO READ: Bitcoin declared halal by Indonesian Islamic scholar
This year the Shacklewell Lane mosque in Hackney decided to go one step further and embrace crypto-currency too. Leaders at the coincidently named Masjid Ramadan are hoping to raise at least £10,000 in Bitcoins and Ethereum to get urgent repairs done to their mosque.
"We are hoping to bring attention to the Muslim world that we need support," said Erkin Guney, the chairman of the board of trustees of the mosque which is a registered charity. "I've grown up around here and I have watched the community grow and the challenges it has faced with housing, food, the cost of funerals and government changes," added Guney.
He pointed out that crypto-currency was big in the Islamic world and that they were "trying to appeal to a wider audience with the new money". "We have created a platform for wealthier Muslims outside our community to support and donate to our mosque," said Guney.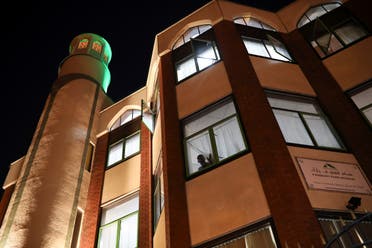 Technology start-up
Masjid Ramadan has tied up with a blockchain technology start-up called Combo Innovation, which claims to be an 'Islamic compliant blockchain financial solutions' company, on how to receive, store and sell crypto-currency safely.
Donations can be made on the mosque's website through a QR code and they will then be electronically transferred to its crypto-currency hard wallet, which will be transparent to combat allegations of money laundering. The donation will then be traded for sterling through a currency exchange like LocalBitcoin UK.
Gurmit Singh, the founder of Combo Innovation said: "If Muslims, who make up a quarter of the world's population hold just 1 percent of Bitcoins, that is £1.04billion – then £26 million in Zakat contributions is due. Currently hardly any mosques or Islamic charities accept Zakat in crypto-currency. They are potentially losing out on millions of pounds".
Many Islamic leaders are still questioning the integrity of crypto-currency, considering whether its function is halal. The Mufti of Egypt has expressed concerns about the anonymity of users and the lack of regulation throughout the system.
ALSO READ: Clouds of uncertainty hang over India's cryptocurrency industry
Ironically, Masjid Ramadan is Britain's only Turkish-owned mosque and yet it has gone against Ankara's perspective on crypto-currency. Late last year in response to a civil request, Diyanet, Turkey's Directorate of Religious Affairs had said: "Buying and selling virtual currencies is not compatible with religion at this time because their valuation is open to speculation, they can be easily used in illegal activities like money laundering and they are not under the state's audit and surveillance".
Zayd al Khair, a religious advisor at Masjid Ramadan, however, disagreed. "Some Islamic scholars have spoken in favour of crypto-currency, stressing that similar concerns existed when people swapped from gold to fiat currency," said al Khair. "Someone needs to take the lead and we have started this ground-breaking campaign. If it is successful, I am sure many more mosques and Islamic charities will embrace crypto-currencies too," added a positive al Khair.
Masjid Ramadan's Bitcoin address has currently received £2000 worth of donations, they need another £8,000 to be able to fix their mosque.