Experts who recently testified at a US Congressional hearing looking into the Muslim Brotherhood have lauded Republican efforts into reviving a bill designating the group as a terrorist organization but said that much more needs to be done.
Last week, several experts testified before the House Oversight National Security Subcommittee hearing on whether the US should designate the Muslim Brotherhood – or at least some of its factions – for its terrorist activities.
During his opening statement during the hearing, Congressman Ron DeSantis (R-Florida), chairman of the Subcommittee on National Security of the House oversight committee, spoke on the origins of the Muslim Brotherhood and its founder Sayyid Qutb, whose books some observers note were used as manifestos by modern political Islamist regimes like Hamas.
"Thankfully, the Trump Administration has discarded the Obama-era policy of treating the Brotherhood as a potential ally," DeSantis said. "Now, the questions are focused on how expansive should the terror designation be, and whether it should be done through the State Department or Treasury Department," DeSantis said in his opening statement.
In 2014, several countries among them Saudi Arabia and Egypt, formally declared the Muslim Brotherhood as a terrorist organization. Among its members include many who are listed as terrorist supporters or financiers as per lists released in countries like the United Arab Emirates and Bahrain.
'Lessons learned'
Dr. Zuhdi Jasser, president of the American Islamic Forum for Democracy, and a longtime associate of the Center for Security Policy – and the only expert to testify – said that many within the United States have tried to move legislation against the Muslim Brotherhood in the past but only received support in recent years with the Republicans controlling the White House and Congress.
"We have tried for too long now to see the good in the Muslim Brotherhood and we must stop now ignoring their violent jihadi oaths and even their logo which is swords calling for preparation of war. Some claim they have been peaceful since the 70's," Jasser told Al Arabiya English.
"This is a deception and now over 90 years we should have learned our lesson that they prove over and over again to be advocates for terrorism and refuse to accept peaceful, modern rules for democratic engagement," he added.
He went on to say that the fact that a hearing even took place demonstrated that both Congress and the White House were taking a serious look at changing the way the US government viewed the Muslim Brotherhood. The hearing was long overdue, he told Al Arabiya English, and had been discussed for some time but never materialized due to the pressure by Muslim Brotherhood sympathizers in Washington.
Past efforts to designate the Muslim Brotherhood failed to gain traction during the Obama administration and US Muslim advocacy organizations such as the Council on American Islamic Relations, or CAIR, have galvanized their supporters to oppose a Muslim Brotherhood designation, according to conservative Washington Free Beacon website.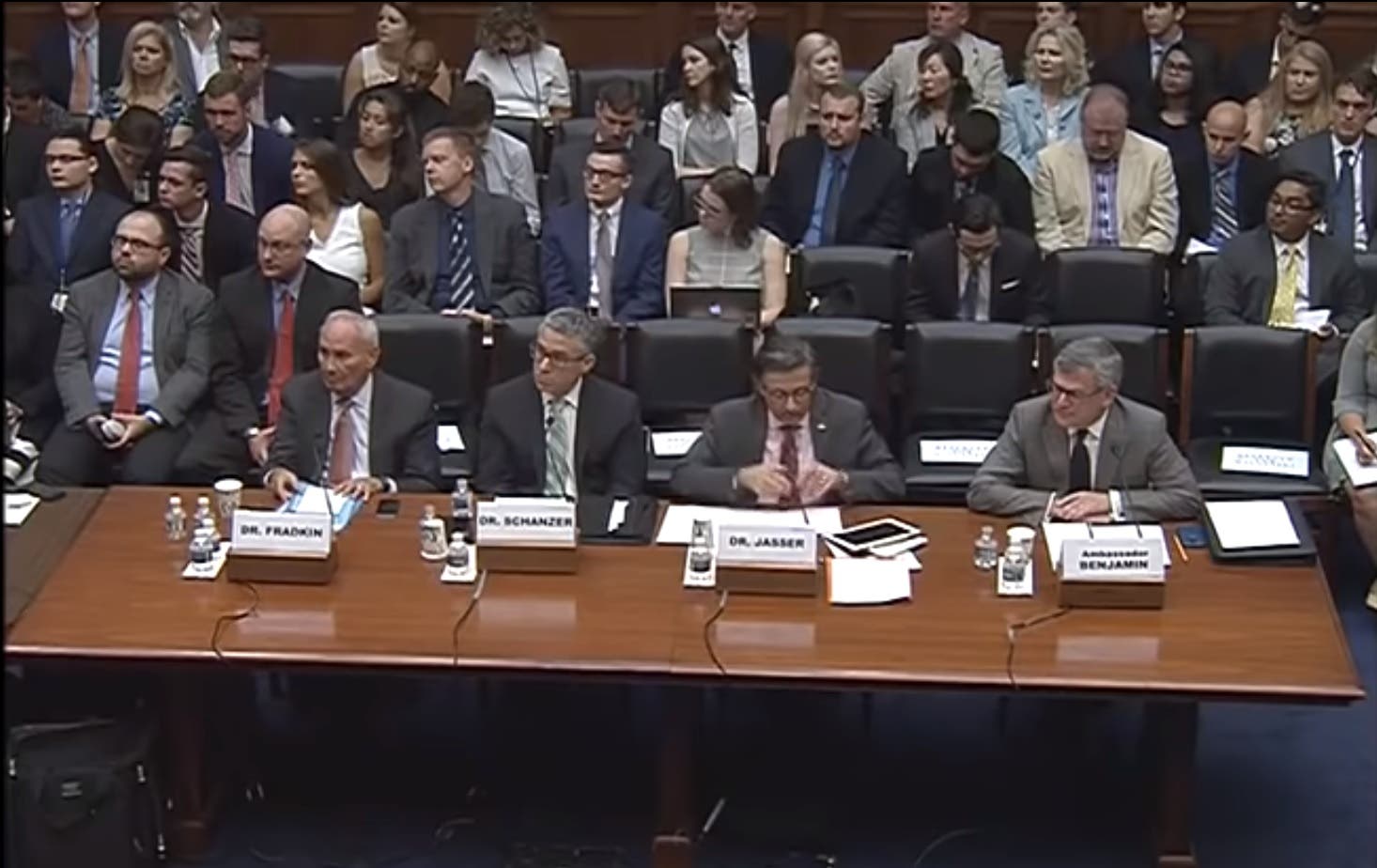 Another expert, Foundation for Defense of Democracies senior vice president Jonathan Schanzer, argued for a more targeted approach to ensure momentum against the Muslim Brotherhood should efforts for a full designation fall short in the coming years.
"I am not sure there will be a bill. I would not be surprised to see a 'Sense of Congress' that the Brotherhood is a hate group, condemning its ideology. From there, I think Congress will urge the Treasury to assess whether certain affiliates of the Brotherhood are terror groups," Schanzer told Al Arabiya English.
"A blanket designation bill, in my view, would not pass. So, rather than see certain failure, I expect members of congress will take the more targeted approach I note here, to ensure success," he added.
The following is the bill, obtained by the Washington Free Beacon: (Click on image to read)
Jasser concurred, saying focus could shift on designating Muslim Brotherhood affiliates first before consideration of a full designation could be considered.
"I believe that short of a global designation but simply beginning to designate various state MB organizations as terror groups where criteria can be met will have a significant impact if not a fatal blow upon the global Muslim brotherhood organization since it will make its affiliates also radioactive," Jasser said.
Al Jazeera, a Muslim Brotherhood affiliate?
Talk of affiliates eventually led to the thorny debate about whether Qatar, which has been at odds with its Gulf and Arab neighbors this past year, should be involved in such talks given its support of the Brotherhood through channels like Al Jazeera which it hosts in Doha.
"Qatar had a tough day on the Hill last week. I think there was broad agreement that Al Jazeera provides sympathetic coverage to the Brotherhood. But I don't know if any action against them would be lawful, short of identifying the station as a foreign agent," Schanzer said.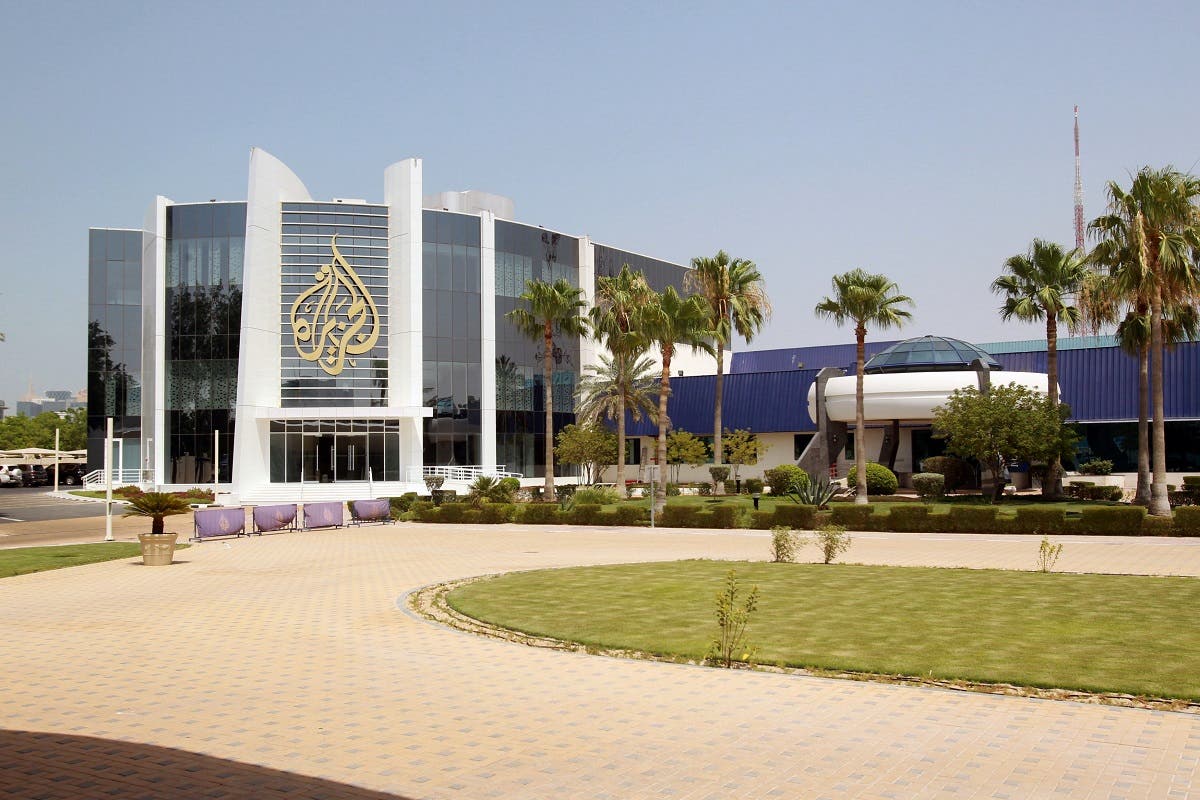 Jasser, however, had much tougher words when it came to Al Jazeera. "Al Jazeera is a propaganda arm not only for the Qatari government owners but for its MB allies and their radical Islamist ideologues. The anti-Western, anti-Semitic and pro-Islamist programming is classic MB ideology," he said.
Talk on what the next steps Congress would take after the hearing remains in the air as Republicans shift their focus on US President Donald Trump's Supreme Court nominee Judge Brett Kavanaugh before they turn their minds to the November 6 elections.