On Sunday 15 July, speaking at the Reagan Presidential Library in California, US Secretary of State Mike Pompeo delivered a scathing speech on "the regime's revolutionary goals and willingness to commit violent acts".
As far as the Iranian regime's policies are concerned, they are based entirely on a revolutionary agenda, which is hell-bent on facilitating a series of wars and disputes close to its borders, which are designed to bring the targeted countries under its control, allowing the regime to attain an iron grip on the region, through a program of creeping hegemonic control.
This revolutionary policy costs the regime countless billions to prosecute, it has wrecked the Iranian economy, and has forced the Donald Trump administration to reimpose a series of stringent sanctions, which it has declared will be in place by August. The sanctions have been designed to neuter Iran's oil exports, and thus, cripple its economy, in an effort to rein in the mullah regime's quest for regional domination.
To carry out its revolutionary agenda, the regime has needed to strengthen its army with vast sums of money, as well as pump billions of dollars into the coffers of terror groups such as Hezbollah and Hamas, who act as proxy forces to carry out terror attacks on its behalf in foreign lands, while failing dictators like Bashar al-Assad, and various other administrations in neighbouring lands, give it a foothold in the area, which is crucial in its goal to attain regional control.
ANALYSIS: The Iranian regime's willing executioners
Through these payments to foreign entities, the Iranian people have had to suffer severe deprivation in the form of mass unemployment, earnings that are way below the minimum wage, with many workers not being paid at all, due to the fact that their pay is being held back by the regime fat cats, mainly in the form of loyal IRGC commanders, who have been rewarded by Khamenei for their loyalty, and have been handed control of the country's most lucrative businesses, giving them a stranglehold on Iran's entire economy.
The regime was brought to power through waging a violent revolution in 1979, which the instigators promised would free the Iranian people from the oppressive regime of Mohammad Reza Pahlavi, while in fact, the initiator of this revolution, Ayatollah Ruhollah Khomeini, whose revolutionary ideology had brought millions onto the streets to sweep him to power, had already made plans to enslave the Iranian people, once the country was in his hands.
Khomeini's was an ongoing revolution, which could only stay on track at the expense of the Iranian people's prosperity and freedom, and having consolidated his position soon after the revolution, he immediately began to construct a powerful security system, which would effectively create a police state that would engulf all aspects of Iranian society.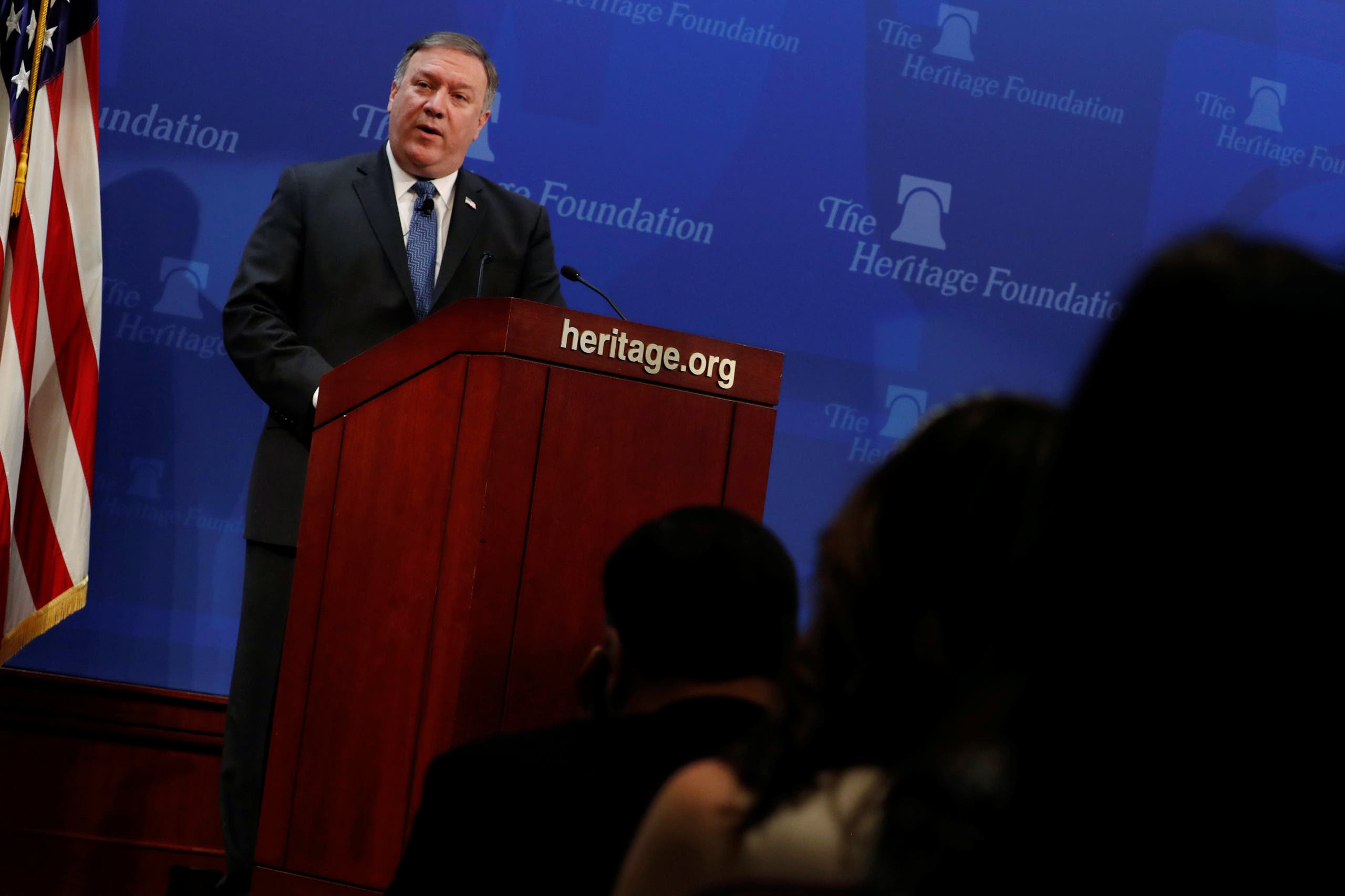 Guardian Council
To achieve his goal, Khomeini had to deceive the world into believing that Iran has democratically elected leaders, who are the spokesmen of the people, and he came up with a system that still runs today, fronted by what Pompeo called "polished frontmen for the ayatollahs' international con industry".
In Iranian elections, no candidate can run without being endorsed by the Guardian Council, and at the end of this procedure, if there are any candidates that the Supreme Leader feels won't toe the line, they will be swiftly removed from the race.
With this being an ongoing revolution, to achieve its goal of regional domination, Khomeini realised that to keep it on track, he would need to effectively oppress the entire population of Iran, through the use of a powerful military force, which he immediately began to construct the moment he had attained power, the notorious Islamic Revolutionary Guard Corps (IRGC).
After the death of Ruhollah Khomeini, Ali Khamenei took over as Supreme Leader, and he too soon realised the importance of a powerful force that had absolute loyalty towards him, and that's why the bribes to keep his IRGC commanders on side were breathtakingly large.
Along with the IRGC, those in the administration close to Khamenei, effectively looted the country's resources, filling up foreign bank accounts and buying foreign real estate. It is this massive pillaging of the economy that those speaking out against sanctions fail to mention.
ALSO READ: Pompeo: 'Criminal' Iranian regime suppressing its people, supporting terror
They point out that sanctions will harm ordinary people the most, but they remain silent on how the mass pillaging of the economy by the elite, has already created mass unemployment, with youth unemployment at a staggering 25 percent, and while people are begging in the streets, the economy has stagnated, but still the plundering continued.
There is also the glaring fact of the sickening oppression against the Iranian people, where thousands have been imprisoned, tortured and hung, which stringent sanctions are designed to redress, by forcing the regime into another direction or bringing it down.
This vast sum of money might seem staggering, but nobody outside the regime knows the full extent of the amount pilfered, although Mike Pompeo in his15 July speech, has already singled out "the billionaire general," Interior Minister Sadegh Masouli, Grand Ayatollah Makeram Shirazi, the "Sultan of Sugar; and Sadeq Ardeshir Larijani, the head of Iran's judiciary, who was said to have embezzled $30 million in public money.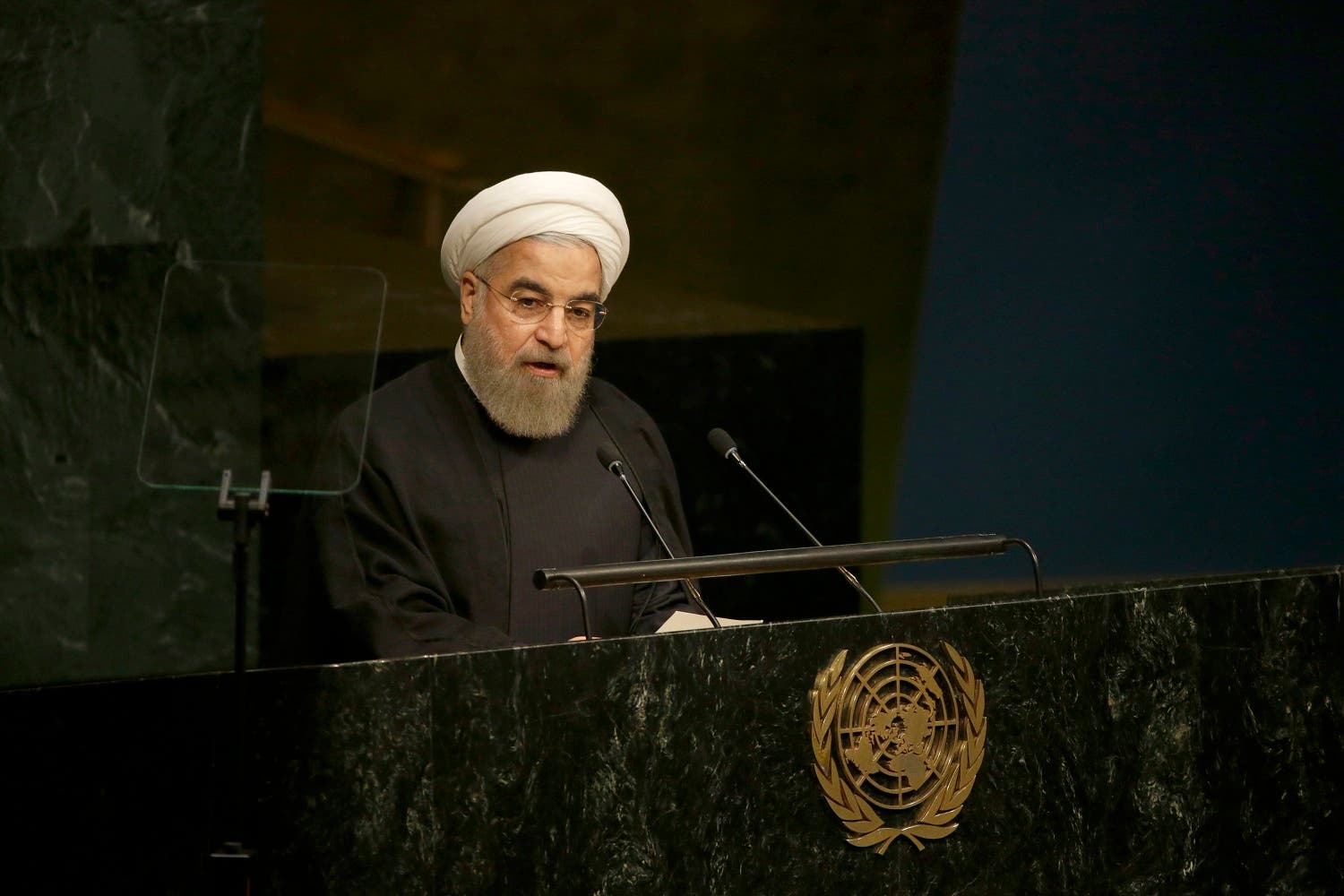 'Iranian unicorn'
Another fact that Pompeo touched upon was how Iran "hasn't produced anyone to lead Iran that can remotely be called a statesman", quipping "it's an Iranian unicorn".
It has to be remembered that so-called moderate President Hassan Rouhani, was at one point in his career national security advisor to the one-time president of Iran, Hashemi Rafsanjani, who was also dubbed by the West as a "moderate", and it was under their watch that two devastating terror attacks took place, both carried out by Hezbollah with the coordination of the IRGC Quds Force.
Both attacks were truck bombings in Buenos Aires, Argentina, one against the Israeli embassy killing 29 people, the other against the Argentine-Israeli Mutual Association (AMIA) which killed 85 people, and with both Rouhani and Rafsanjani accused of being complicit in the attacks, arrest warrants were issued for Hashemi Rafsanjani, Foreign Minister Ali Akbar Velayati, Intelligence Minister Ali Fallahijan and Hassan Rouhani himself, for their involvement in the planning of the attack.
So as far as Pompeo's remark that Rouhani and Zarif are "violent revolutionaries, with the government they front pursuing such policies, the phrase speaks for itself. Then, when Rouhani became president, he picked as his minister of justice, Mostafa Pourmohammadi, dubbed by Human Rights Watch as "minister of murder" for his involvement in the deaths of thousands of political dissidents in 1988.
ANALYSIS: Could covert operations be reinstated against Iran?
Another prominent regime man known for his violent past is Azari Jahromi, a one-time agent of the ministry of intelligence, known for his violent interrogations and methods of torture, whilst during Rouhani's presidency, a record number of Iranian citizens have been hung.
Among other points touched upon by Pompeo in his speech, were many that would be deemed as sensible by anybody wanting to restrict Iran's policy of exporting revolution, and to persuade its leadership to desist from aggressive acts.
As a result of the Trump administration's plans to reimpose harsh sanctions, which it claimed would force Iranian crude exports to "as close to zero as possible by November 4, Rouhani warned that such pressure was tantamount to a war cry, and that "war with Iran would be the mother of all wars." Rouhani also made it clear that such an action would be the declaration of war, and that the IRGC would respond by closing off the Straits of Hormuz to shipping, in the way it did in the 1980s, mining the waterway, and targeting oil tankers.
But one thing the Iranian regime should take into account, is that Donald Trump has a lot of support in congress over Iranian aggression, and the American people in general are no friends of the regime.
With such brinkmanship playing out, should things eventually get too heated, with Iran overstepping the mark, with Donald Trump deciding to go to war, he is more liable than not to get the backing of the American people.