On national duty, visiting West Indian cricketer trying to trace roots in India
The West Indian cricket team is currently touring India and Devendra Bishoo is its star leg-spinner.
But besides taking wickets, scoring runs and taking the odd catch, Bishoo has an equally important goal off the field – he is determined to trace his family roots in India.
The 32-year-old star cricketer's ancestors were shipped from British India to Guyana in the West Indies in the mid-19th century to work as indentured laborers in sugarcane plantations.
In those days, impoverished Indians grabbed the opportunity to go to the Caribbean to earn a livelihood; tens of thousands of men and women happily undertook the long sea voyage to begin life afresh after signing employment agreements with contractors.
ALSO READ: Can slice-of-life Indian movie 'Village Rockstars' bag an Oscar?
Their descendants have retained their distinct culture and religious rituals for generations. Many names and surnames are a dead giveaway, not to speak of their physical appearance.
And it's pretty common for Indian-origin families in the Caribbean to undertake journeys of discovery to the land of their forefathers. Moreover India's External Affairs Ministry runs a full-fledged scheme called "Tracing the Roots" to facilitate the diaspora's home-coming.
But tracing ancestral roots can be a really time-consuming exercise as getting hold of migration records or genealogical tables is often next to impossible. So the whole venture can be hit-or-miss, depending on luck. Bishoo, however, thinks that he has homed in on the precise region in India where his ancestors migrated from.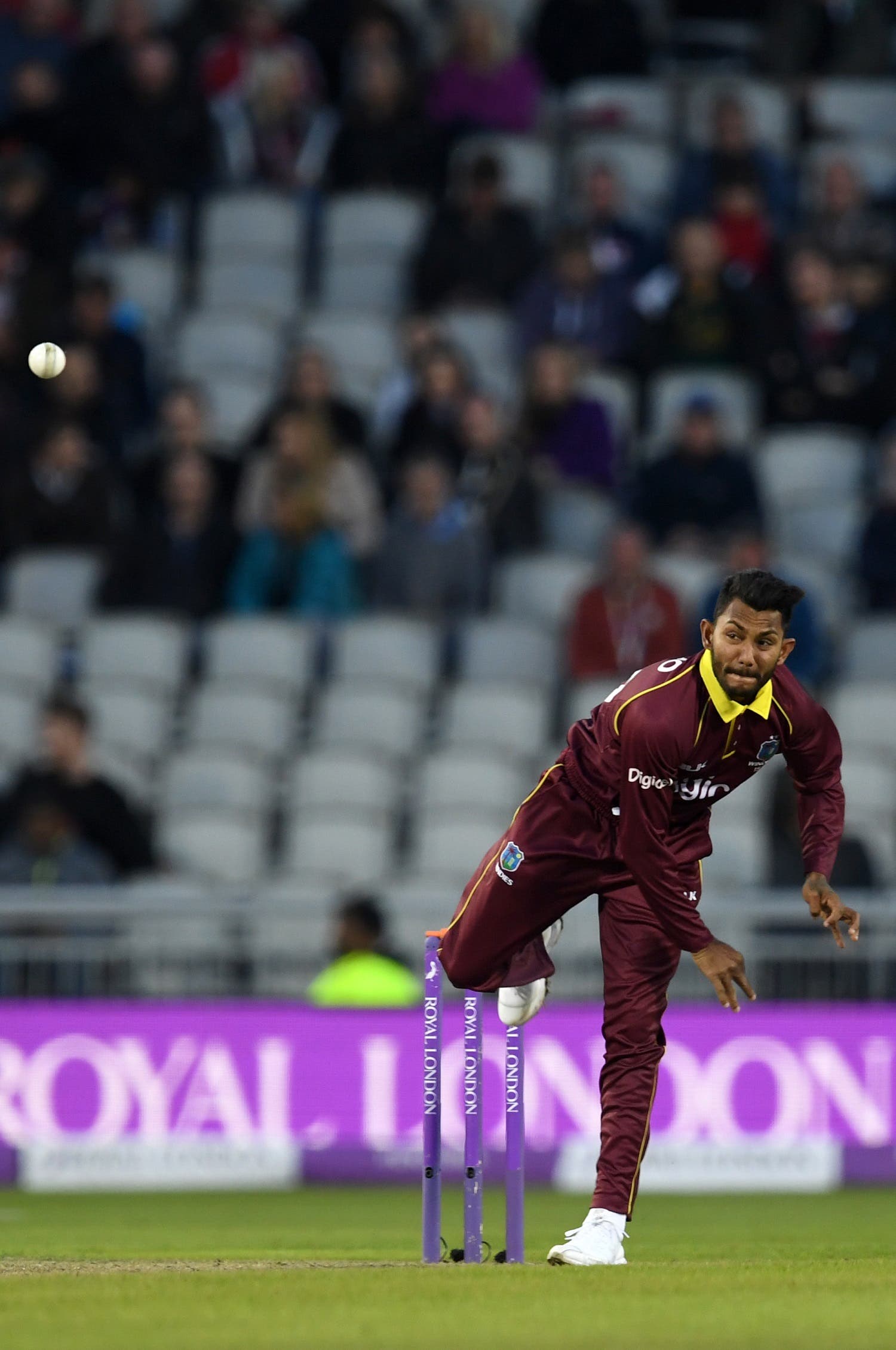 More or less sure
"I am more or less sure my family was Gujarati", Bishoo told The Indian Express after spending a few days in Rajkot – Gujarat's fourth-largest city – where the first India-West Indies Test was played from October 4-8.
"My pandit (Hindu priest) back home [in Guyana), Shamkumar, had suggested that we came from Gujarat. And from the names I heard in Rajkot, and the fact that it's closer to the sea where they would have taken boats from, I'm more or less sure my family was Gujarati."
But a reunion with relatives in Gujarat remains a distant dream because he still doesn't know his great-grandfather's actual name – and that's an insurmountable obstacle in the path of tracking down his relatives or exactly where in Gujarat his great-grandfather lived before migrating to Guyana.
ALSO READ: Rickshawpuller-turned-writer signs mega book deal in India
"The closest I have come is discovering for sure that Bishoo wasn't our original family name. The British couldn't spell the long Indian names back then. My grandfather took his father's first name, or whatever they called him, and then my father did the same, and along the way it just got messed up," he said.
The British introduced cricket in both their colonies – India and West Indies. The latter ruled the world of cricket from the 1970s to 1990s. And before Bishoo, many other Indian-origin cricketers have played for the West Indies team.
Notable among them are legends like Denesh Ramdin, Rohan Kanhai, Alvin Kallicharan, Ramnaresh Sarwan and Shivnarine Chanderpaul. A recent study revealed that out of 297 West Indies Test cricketers, 32 were of Indian origin accounting for a sizeable 10.77 percent.