'Shelter homes:' Understanding Imran Khan's initiative for Pakistan's homeless
Mian Shahbaz cannot say exactly how old he is or how long he has been living on the outskirts of Lahore's iconic Data Darbar. He only remembers that he was kicked out years ago by his influential relatives in the South Punjab's city of Multan following a property dispute.

The poor man boarded a bus to Lahore, provincial capital of Punjab, going first to Data Darbar located in the heart of city of Lahore, the largest Sufi shrine in South Asia. With no money and no one to turn to, Mian settled on the pavement outside the shrine marking his space among other homeless men who live there.
Like many homeless people around, he covers himself with plastic sheet when it rains. He has little protection from the winter's cold or the summer heat, when temperatures routinely soar above 43°C.
"I had nowhere to go. People feed us with food for free here at Data Darbar. So, no need to go anywhere," said Shahbaz. Shahbaz is one of thousands of homeless people in Lahore where thousands of people arrive every day from villages and small towns, looking for better opportunities.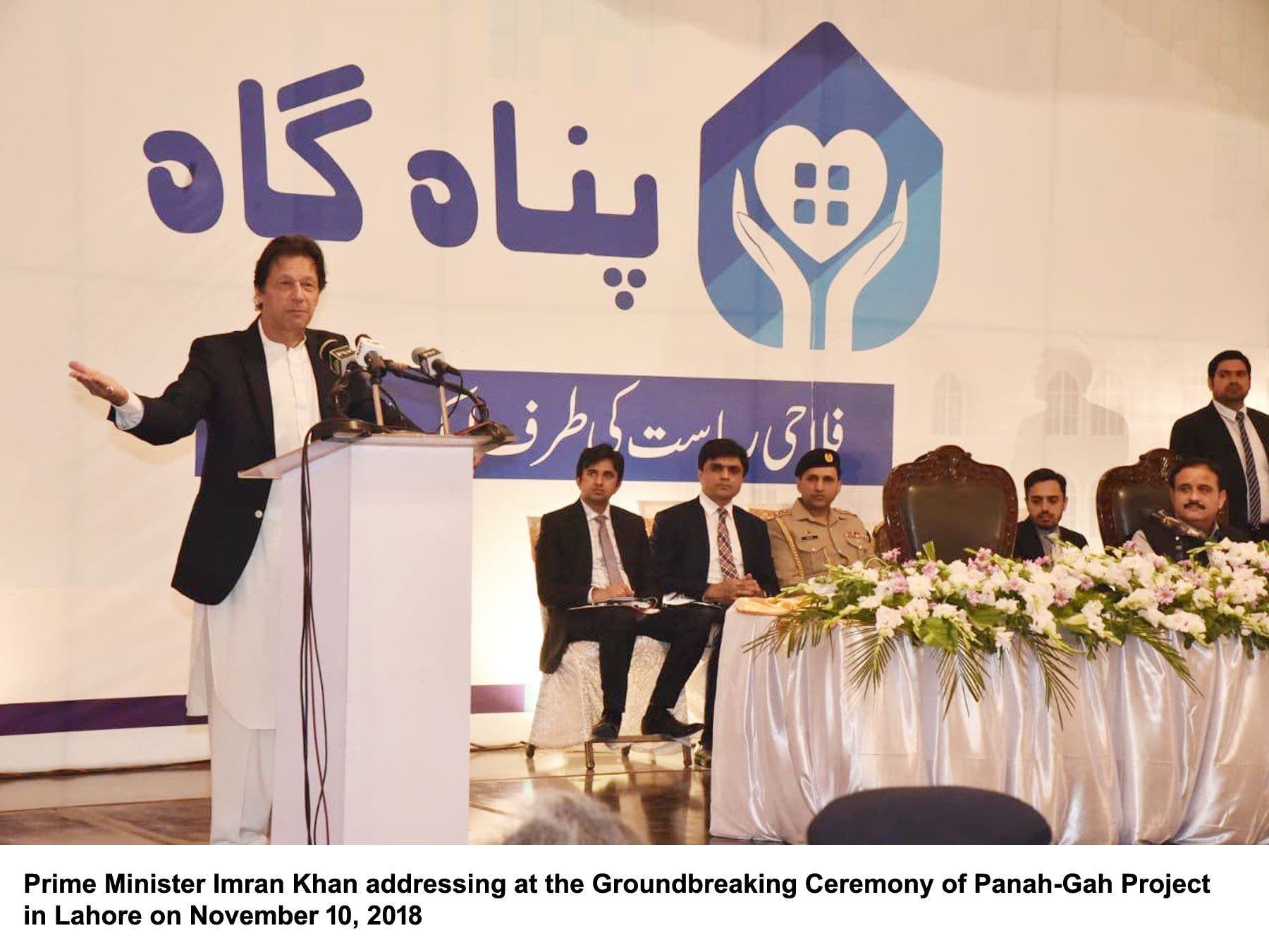 Informal settlements
The majority end up in slums and other informal settlements. Others settle at shrines, under bridges, flyovers, on pavements and road dividers. Compounding the difficulty is a lack of reliable data on homeless people, and homeless women and children in particular.
According to an estimate, a country of 220 million, Pakistan has 20 million homeless people. Alarmed by the growing number of homeless people, government of Pakistan has decided to build shelter homes to provide them with roof and basic human needs.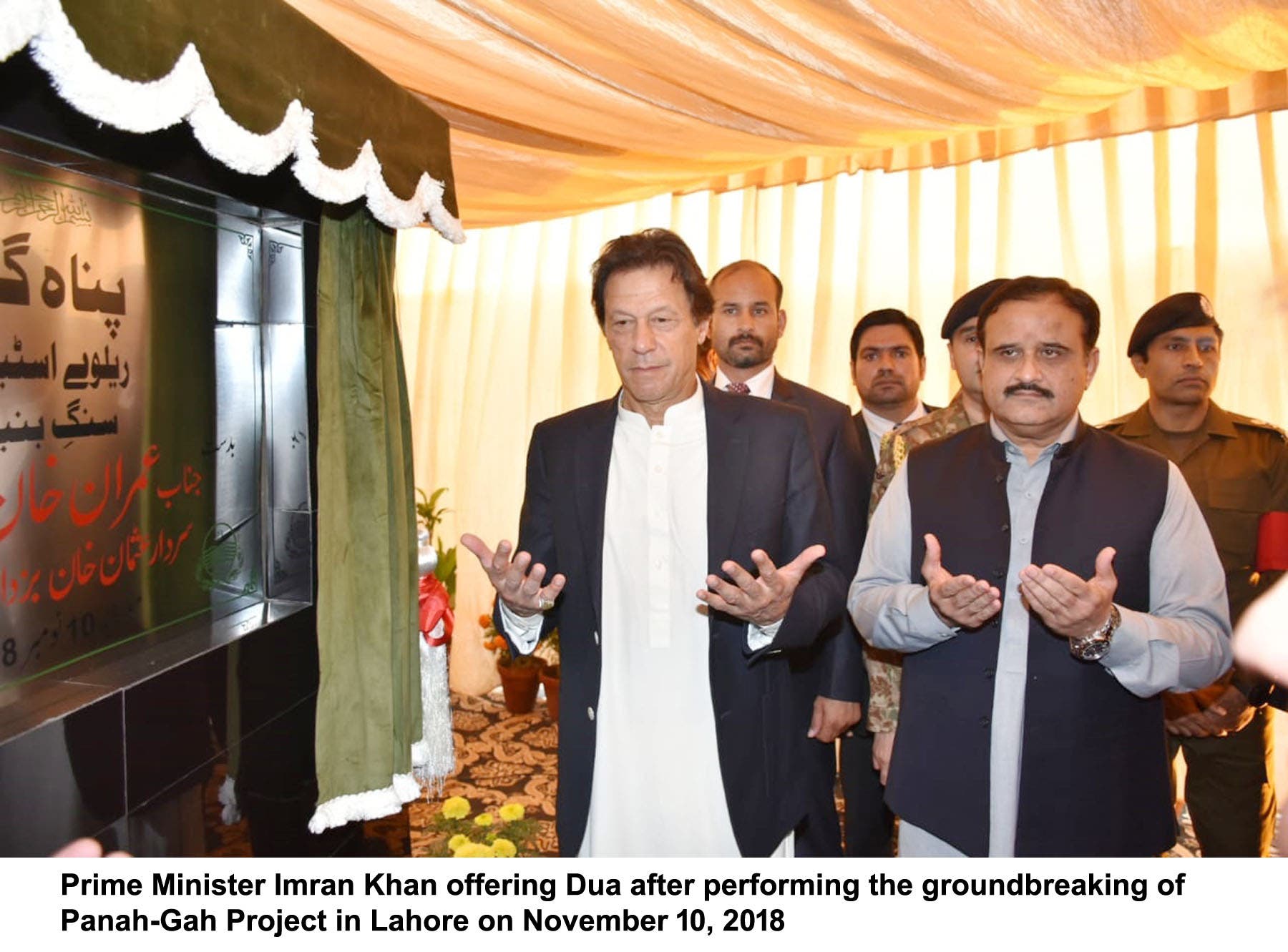 The project is brainchild of Prime Minister Imran Khan who has pledged to turn Pakistan into Medina-like social welfare state. Last Saturday, Prime Minister laid the foundation stone of 'Shelter Home project' in Lahore, which is home to large number of poor and homeless people including elderly men, women and children.
"Shelter Home is a step forward toward establishing Medina-like welfare state in the country. Government will soon launch a comprehensive poverty alleviation program," Prime Minister said.
In first phase, government plans to build shelter homes in big cities including Lahore, Peshawar, Rawalpindi and Karachi.
In Lahore alone, five sites have been allocated for establishing Shelter Homes for the homeless people. Each of them will have capacity to handle more than hundred men and women.
Restoring self-respect
"The objective behind establishing shelter homes is to restore self-respect of homeless people who spend night under the open sky. It is also aimed at broadening the circle of social responsibility by the state and citizens," spokesperson of Punjab government told Al Arabiya English.
Faisal Edhi, chairman of Edhi Foundation and son of late humanitarian Abdul Sattar Edhi, appreciated Prime Minister Imran Khan for rolling out project of 'shelter homes' for homeless.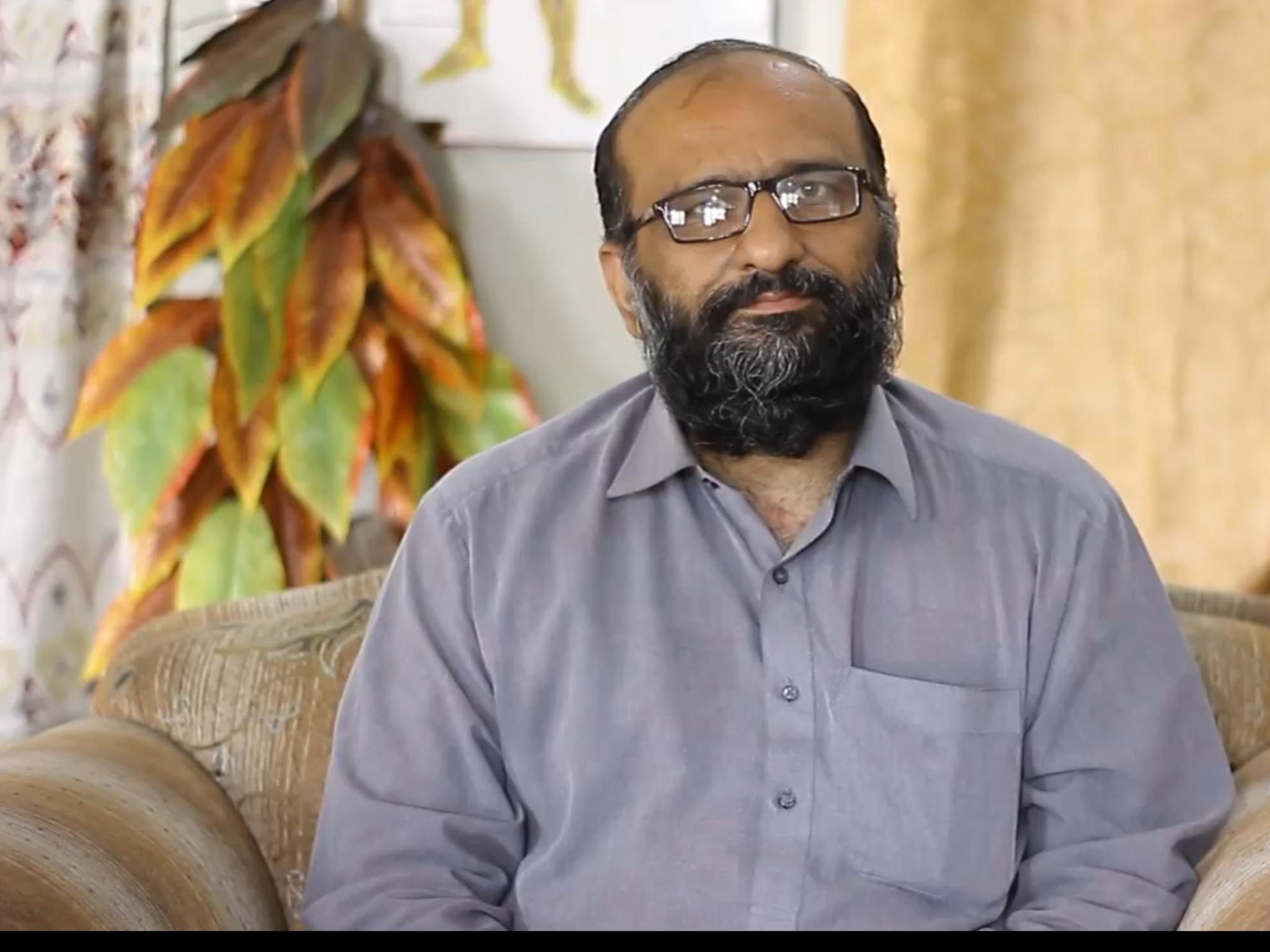 "It's a great step. Governments in the past never responded to the needs of the homeless people. I appreciate Prime minister Imran Khan for taking step to address their plight," Faisal told Al Arabiya English.
According to a survey conducted by UNDP in 2016, revealed that forty percent of Pakistan's population live in "multidimensional poverty". The PDP Foundation estimates that there are 20 million people without housing across the country and majority of them live in big cities.
Lack of attention
Sadly, governments in the past didn't pay attention to the plight of homeless people. However, incumbent government of Prime Minister Imran Khan has launched project to provide them with shelter.
"Our government is paying full attention on the public welfare projects. Pakistan would emerge as a social welfare model state among the Muslim world very soon," Khan said.
Advisers say Khan is impressed by the policies introduced by Saudi and UAE leaders towards the well-being of their citizens.