It has been 24 years since former prime minister of Pakistan Benazir Bhutto administered an oral polio vaccine to her daughter, Aseefa Bhutto, to launch the first campaign to eradicate polio in the country. At that time, there were an estimated 22,000 cases of polio in Pakistan.
Since then, the country has achieved substantial success but has not been able to completely eradicate polio. Apart from Pakistan, two other countries — Nigeria and neighboring Afghanistan — still report cases of polio. This year, eight new polio virus cases have been reported in Pakistan.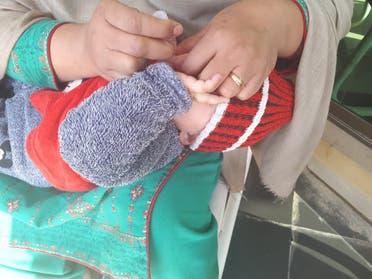 Near complete eradication
"Pakistan started Expanded Program on immunization [EPI] in 1978, which include Oral Polio Vaccination (OPV) apart from ten other diseases. But Islamabad joined the global polio eradication initiative at mass level only in 1994," says Doctor Akram Shah, director EPI program Khyber Pakhtunkhwa.
"The exact strategy to eradicate polio from the country for the first time started in 1999 through the door-to-door campaign initiative," he said.
The virus is active in mainly ethnic Pashtun-dominated regions of Peshawar, Khyber agency on Pakistan's side of the border and Upper Nangarhar and Kunar in Afghanistan. These areas form one epidemiological block, which means one kind of virus is active in the whole region.
Shah states that the second block stretches from Quetta, Pisheen, and Qilla Abdullah in Pakistan while Qandhar and Helmand on Afghanistan side, whereas the third block is that of Karachi. "Most of the Pashtun community lives there in slums, where unfortunately the environment is largely unhygienic and so the virus penetrates easily".
Currently, there are 21 cases of polio virus reported in Afghanistan and eight in Pakistan, which puts the tally at 29. Though Nigeria is the third country that has still not been declared polio free, but it's the second consecutive year when there has been no reported polio cases of polio in that country.
Babar-bin-Atta is the aide to the prime minister on the issue on polio eradication. He is happy to see the number of polio cases drop to eight.
"What is stopping us from bringing eight polio cases to zero is the consistent presence of virus in the sewage sample," he points out. "Until and unless the core polio reservoirs of Karachi, Peshawar and Quetta block are interrupted, polio can't be eradicated. If a vaccine reaches children, there will be eradication," he adds.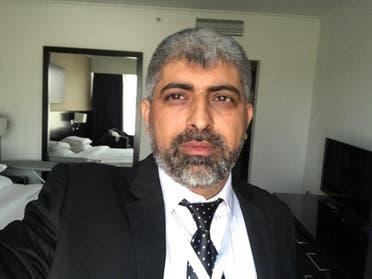 The Bin Laden killing
Babar-bin-Atta says that the campaign was close to achieving complete eradication in 2005 when the country recorded only 24 cases, but due to security reasons a lot of areas in Federally Administered Tribal Areas [FATA] became non-accessible for polio eradication teams.
That was the time when Pakistan had launched massive military operation against homegrown and Al-Qaeda militants in its tribal areas bordering Afghanistan. Despite government's extensive efforts to eradicate polio from the country, people remain skeptical regarding the vaccination drive.
Unfortunately, the fake vaccination campaign led by Shakeel Afridi, the doctor who allegedly helped the CIA to hunt down the al-Qaeda chief Osama bin Laden in Pakistan's garrison city of Abbottabad in May 2011, damaged the image of the anti-polio campaigners.
That fake campaign created misapprehensions among the people. "It led the to 306 cases of polio in 2014," said Shah. "Militants launched attacks on our teams and killed several workers. It became difficult for the workers to continue their door to door drive," says Shah.
"After December 2012 the performance started plummeting." So far more than 40 polio workers, security forces—escorting vaccination teams—and civilians have been killed in the line of duty. "Security is directly linked to the success of polio eradication program. Fortunately it's been improving since 2015, which has resulted in reduction of polio cases in the country," says Shah.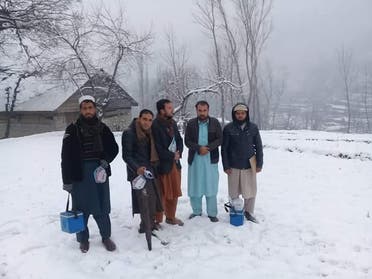 Conspiracy theories
Sher Ali is a resident of Khyber Pakhtunkhwa's Mardan district. He barred polio teams from administering the vaccine to his children during the December polio eradication campaign. "I don't trust the quality of the vaccine. To me, its seems Western propaganda. On the one hand they are killing our children—referring to the coalition forces bombardment in Afghanistan—and on the other hand they pose to save our children," said Sher Ali adding this is something not digestible.
Such kinds of conspiracy theories have affected not only the polio eradication campaign but also other government program like education, health and development initiatives. The militants for their own reasons have succeeded in distorting the common people's perception due to ignorance and lack of awareness.
"People only believe in assumptions and here-say without any proper research. There is no truth in their theories," says Babar-bin-Atta. "This is the safest medicine of the world."
Earlier this month more than one hundred thousand refusal cases were reported during the polio vaccination campaign across the country, with 14,000 reported only in Khyber Pakhtunkhwa province. But for the prime minister's focal person for polio eradication campaign this figure isn't alarming.
"Our target is 40 million children and our concern is the areas which are prone to sewage reservoirs," says Babar-bin-Atta. He said this is the government which is focusing on eradication and not controlling. The government is going deeper into the issue which is targeting the core reservoirs.
Pakistan is going to continue its polio eradication campaign right from the start of this year with the aim to eliminate polio from the country. "We have only one target. Interrupt transmission in three core reservoirs, Peshawar, Quetta block and Karachi, where polio virus is consistently found in sewage water," stressed Babar-bin-Atta.