Abu Dhabi Crown Prince Sheikh Mohammed bin Zayed Al Nahyan, arrived in Islamabad for a day-long visit on January 6. His visit is expected to strengthen the friendly bilateral relations between the UAE and Pakistan.
The Crown Prince was welcomed by Prime Minister Imran Khan, alongside key ministers of his cabinet. Additionally, a fleet of 17 thunder jet fighters commemorated the Crown Prince's arrival – which is a rare welcoming celebration reserved exclusively for Pakistan's special guests.
All major public and private buildings, roads, and avenues in Islamabad were decorated with the flags of the UAE and Pakistan in a bid to accord a warm welcome for the Crown Prince. Also, huge portraits of Sheikh Mohammad Bin Zayed, Pakistan's Prime Minister, and president have been set up at main entrances of Islamabad and outside the Nur Khan Air base – where the Crown Prince's airplane had landed.
Imran Khan had extended an invitation to the Crown Prince during a telephone conversation last year, which he had amicably accepted.
Commonly known as MBZ in the Middle East as well as in the US and West, the Crown Prince is a reformist, actively seeking to improve the life of UAE citizens.
A press note issued from Pakistan's foreign minister confirmed his visit on Saturday.
"Crown Prince of Abu Dhabi and Deputy Supreme Commander of UAE Armed Forces is paying an official visit to Pakistan on January 6, 2019, at the invitation of Prime Minister Imran Khan. He last visited Pakistan in January 2007. His Highness Sheikh Mohammed bin Zayed Al Nahyan will have a one-on-one meeting with the Prime Minister, followed by delegation-level talks," stated a press note issued from the office of the spokesperson of Pakistan's Foreign Office.
Friendly relations
Soon after assuming his role as prime minister of Pakistan after a landslide victory of his political party in July last year, Imran Khan gave priority to establishing a cordial relationship with both the UAE and Saudi Arabia.
As leaders of Pakistan and the United Arab Emirates sit together in Islamabad today, it will be the third interaction between the two sides in less than three months.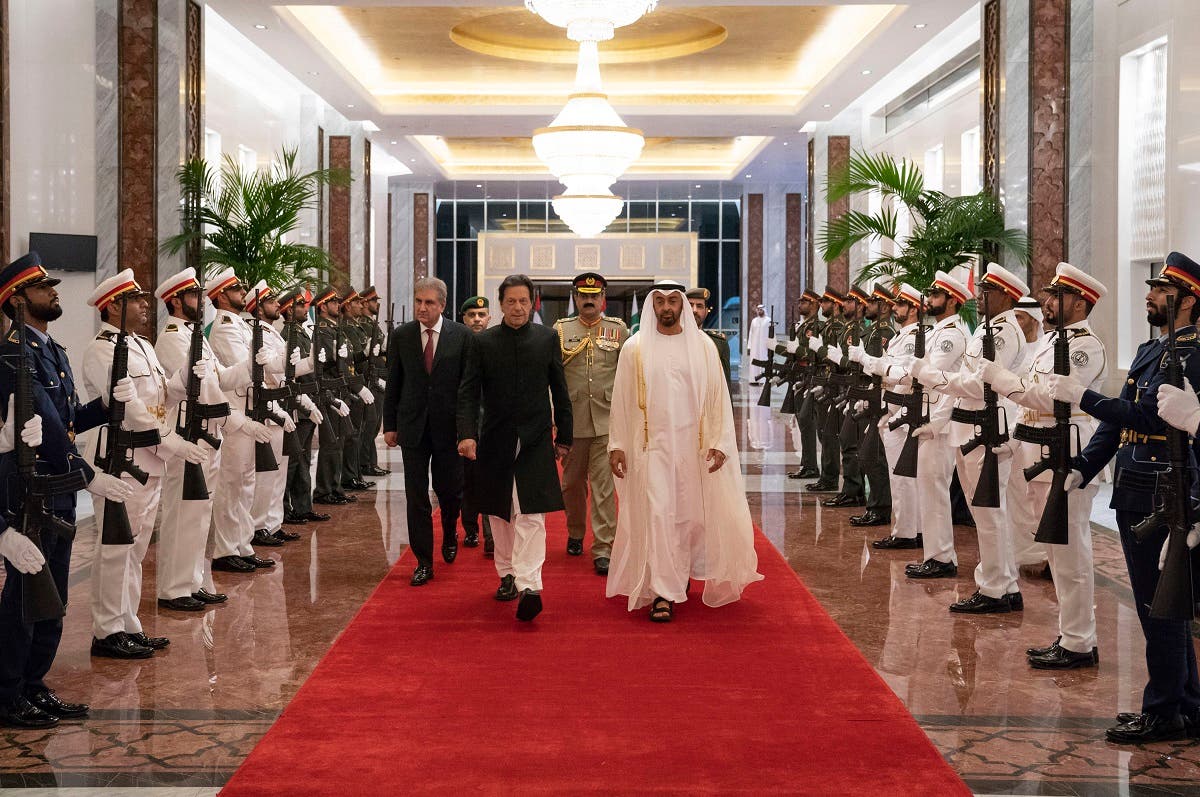 Pakistani authorities say the relationship between the two friendly countries is improving to a great extent, which is a good sign.
"It will be the third interaction between leaders of the UAE and Pakistan within the last three months which is a testimony to the special nature of our brotherly relations with this important GCC country. UAE is Pakistan's largest trading partner in the Middle East and a major source of investments. It is home to more than 1.6 million expatriate community which contributes around $4.5 billion annually to Pakistan's GDP," a spokesperson of Foreign Office said.
Pakistan and the UAE are already working closely to transform the existing special relations into a "long-term strategic economic partnership", as agreed between the two sides during the prime minister's visit to the UAE on November 18, 2018.
It is worth noting that the UAE has already announced a generous three billion dollars donation to help Pakistan overcome its balance of payment crisis while the provision to provide deferred payment for oil facility is under discussion.
"UAE is our major development partner, with tremendous contribution in education, health, energy, and infrastructure development. The most valuable support extended under UAE Pakistan Assistance Programme has been in the field of polio and education, under the patronage of His Highness Sheikh Mohammed bin Zayed Al Nahyan," Pakistan's foreign office stated.