Heavy drinking of alcohol may increase the risk of contracting coronavirus and the severity of COVID-19, warn experts amid reports that alcohol consumption is on the rise.
Anxiety and fear related to the pandemic is driving some people to self-harming behaviors, and alcohol use seems to be going up, according to Dr. Kaveh Khoshnood of Yale University's School of Public Health.
"Some people don't know how to manage their anxiety and fear and are turning to substance use to give them temporary relief," said Dr. Khoshnood in an interview with Al Arabiya English.
While it is easy for people to drink more than they normally would during these times when more than a quarter of the world's population is under lockdown, it is important to be cautious and monitor alcohol use, according to New Jersey physician Dr. Nina Radcliff.
"In addition to causing hangovers, which can leave you grouchy or cause you to make poor decisions, alcohol use can impede your immune system," said Dr. Radcliff in an interview with Al Arabiya English.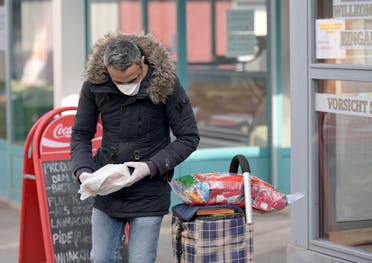 Excessive alcohol use may make it harder for your body to resist disease, which increases your risk of various illnesses, according to the Mayo Clinic, ranked the number one hospital in America by US News & World Report.
A weakened immune system not only means a heightened risk for becoming infected with the coronavirus, but also may intensify the severity of the coronavirus disease, known as COVID-19.
If you do contract the coronavirus, heavy alcohol use may increase the chance of severe illness, according to Dr. Arthur Reingold, division head of epidemiology and biostatistics at the University of California Berkeley School of Public Health.
Dispelling the myth that alcohol prevents coronavirus
As the coronavirus is new, many people around the globe are experimenting with home remedies, including drinking alcohol, in attempts to ward off an infection.
Over 44 people have died from alcohol poisoning in Iran in attempts to prevent coronavirus contagion, according to Iranian news agencies. Last week a child in Iran went into a coma and lost his vision after being given alcohol by his family as a supposed protective measure. Drinking alcohol is prohibited in the Islamic Republic and much of the alcohol is bootleg.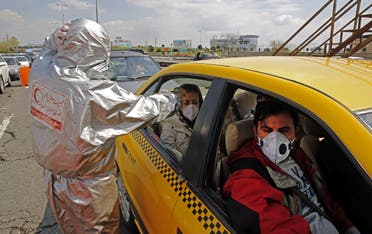 The World Health Organization (WHO) put out a statement on social media dispelling the myth that drinking alcohol prevents coronavirus.
"No, drinking alcohol does not protect you from coronavirus infection," the WHO said in a post on Facebook.
"Alcohol should always be consumed in moderation and people who do not drink alcohol should not start drinking in an attempt to prevent the infection," it added.
How alcohol can help stop the spread of the pandemic
While consuming liquor doesn't help fight the coronavirus outbreak, alcohol in the surgical sense can kill the virus.
"The most effective way to protect yourself against the new coronavirus is by frequently cleaning your hands with alcohol-based hand rub or washing them with soap and water," according to the WHO.