The rooftop of the Damascus building where Syrian civil engineer Abdulrahman al-Masri lives survived nine years of the country's civil war and now the 23-year-old entrepreneur has turned it into a hydroponic farm.
He started his project in 2018 with a 4-million Syria liras ($7,720) loan. Now he cultivates nearly 30 tones of fruits and vegetables in the 65-square meter farm located in the Damascus suburb of Beit Sahem.
He sells his produce to pay off the loan and support himself to get married and continue his education.
The hydroponic farming technology allows one to grow crops using dissolved nutrient solutions in water instead of soil.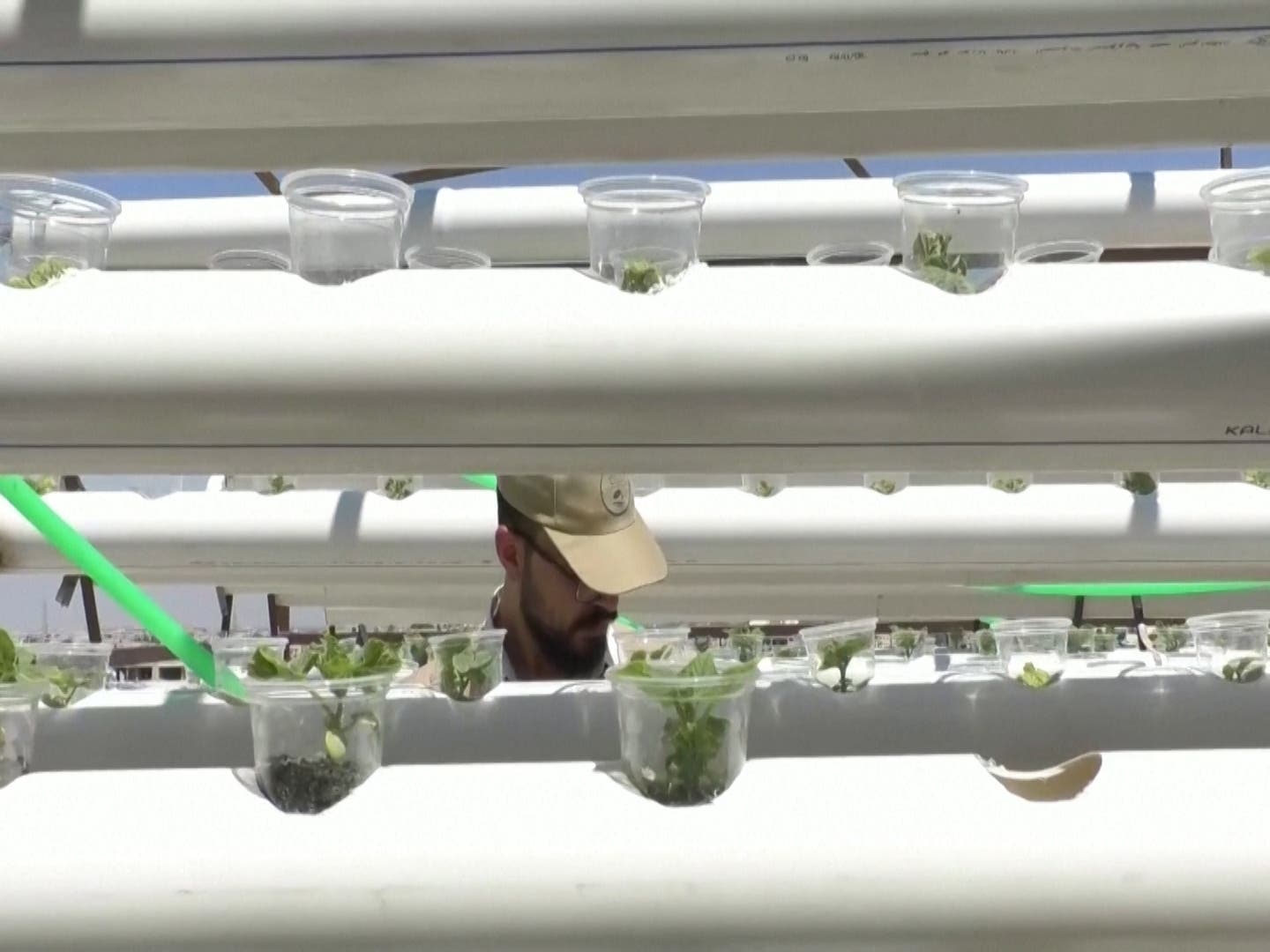 Water is conserved because it is reused multiple times. Hydroponically grown plants also require no pesticides because there are no soil-borne diseases.
It also helps farmers make use of limited spaces to grow crops. The plants are placed in pipes through which water and nutrients are pumped throughout the day.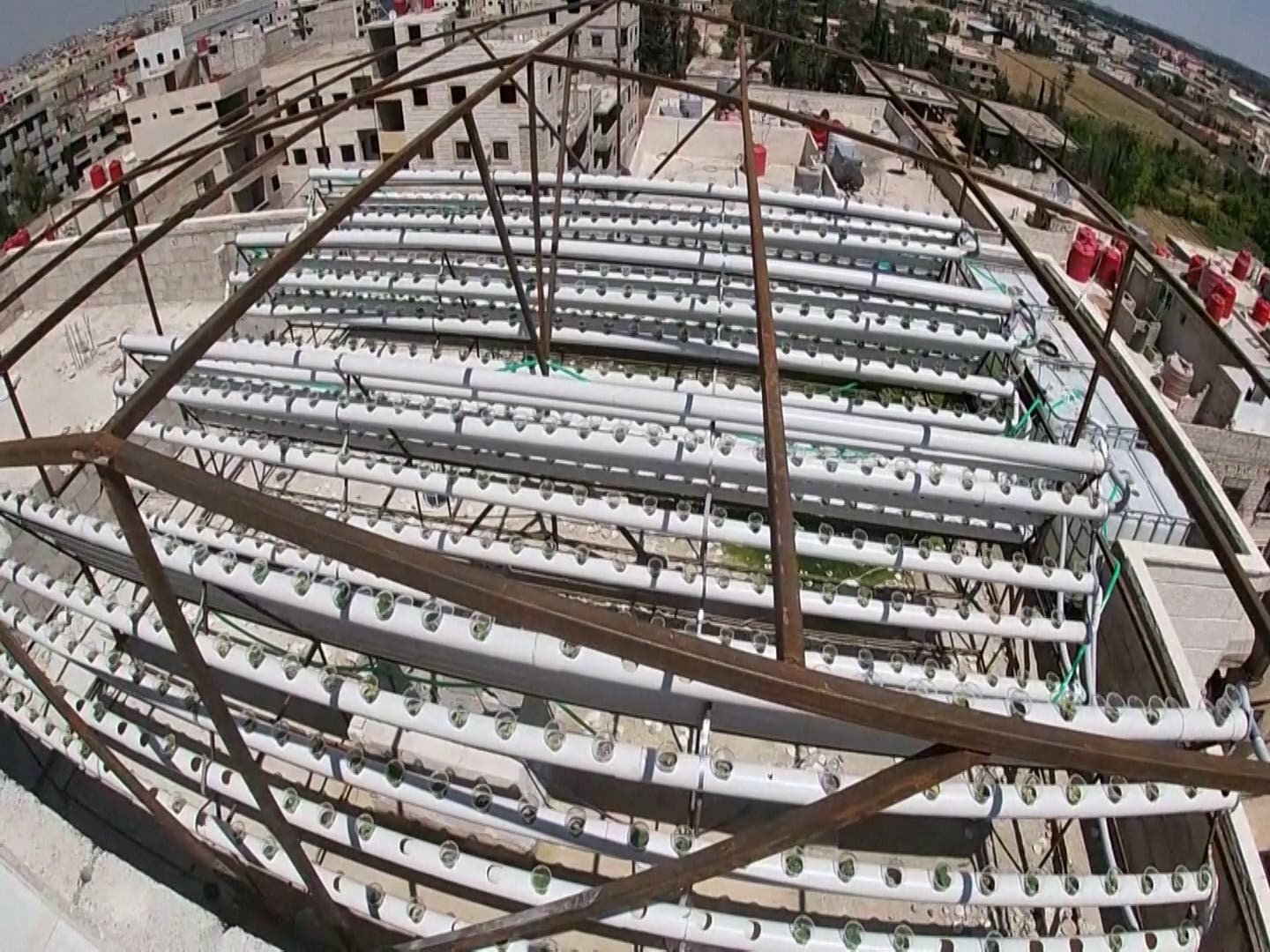 Researchers say high food prices can be tackled through hydroponics, by making more food available locally instead of depending on produce coming in from farming regions.
Read more:
Coronavirus: Syrian refugees in Lebanon fear outbreak in crowded camps
Displaced Syrians in Idlib are having 'a very bad Ramadan' amid coronavirus
Coronavirus: Syrian artist paints murals in war-torn Idlib to warn of outbreak