Why is Turkey supporting the Libyan GNA? To control Libya's energy reserves: Experts
Turkey has been zealous in its support of the Tripoli-based Government of National Accord (GNA) in Libya's ongoing conflict, sending mercenaries and weapons daily to the GNA.
While Turkish President Erdogan has said that his backing of the GNA is to "ensure Libya's peace and stability," the support may instead be rooted in agreements that give Ankara access to vast energy resources.
In November last year, Turkey and the GNA signed an agreement on maritime boundaries in the gas-rich eastern Mediterranean Sea, exacerbating existing disputes between Turkey and its neighbors over energy exploration in the region and handing 200 miles of the sea over for gas exploration to Ankara.
"The impact of Turkey in the east med region is primarily driven by gas ambitions … The new borders claimed by turkey likely contain better resources than what it has already," said Aditya Saraswat, senior analyst at Rystad Energy.
The move received international condemnation, with Egypt, Greece, France, and Cyprus declaring it "null and void."
"If you look at the Turkey's new exclusive economic zone that they have created with Libya it has penetrated into what Cyprus says is its international borders," Saraswat said.
Later in January, France sent war frigates to the east Mediterranean to counter Ankara, which had already sent drilling ships to maritime waters that are recognized as part of Cyprus' exclusive economic zone under international law.
Turkey has been vocal ambitions to become a regional hydrocarbon hub and the move to secure the fertile east Mediterranean resources could be one step towards that, Saraswat explained.
"Turkish activities in the East Mediterranean region is very close to the gas discoveries that have already taken place. At the same time Turkey has huge gas trade ambitions, and we have seen Turkey mentioning becoming a hub for southeast Europe and become a transit hub … so the current exploration activity is a step in that direction," he said.
On land, Turkey is already discussing with the GNA setting up two permanent military bases in Libya, doubling down on Ankara's influence in the North African country.
Turkey has also signaled that there may be potential energy and construction deals in Tripoli once fighting ends.
"I think in Libya you have a lot of oil possibilities and I think this exclusive economic zone will have a lot of possibilities for oil in Libya and gas developments in Turkey," Saraswat said.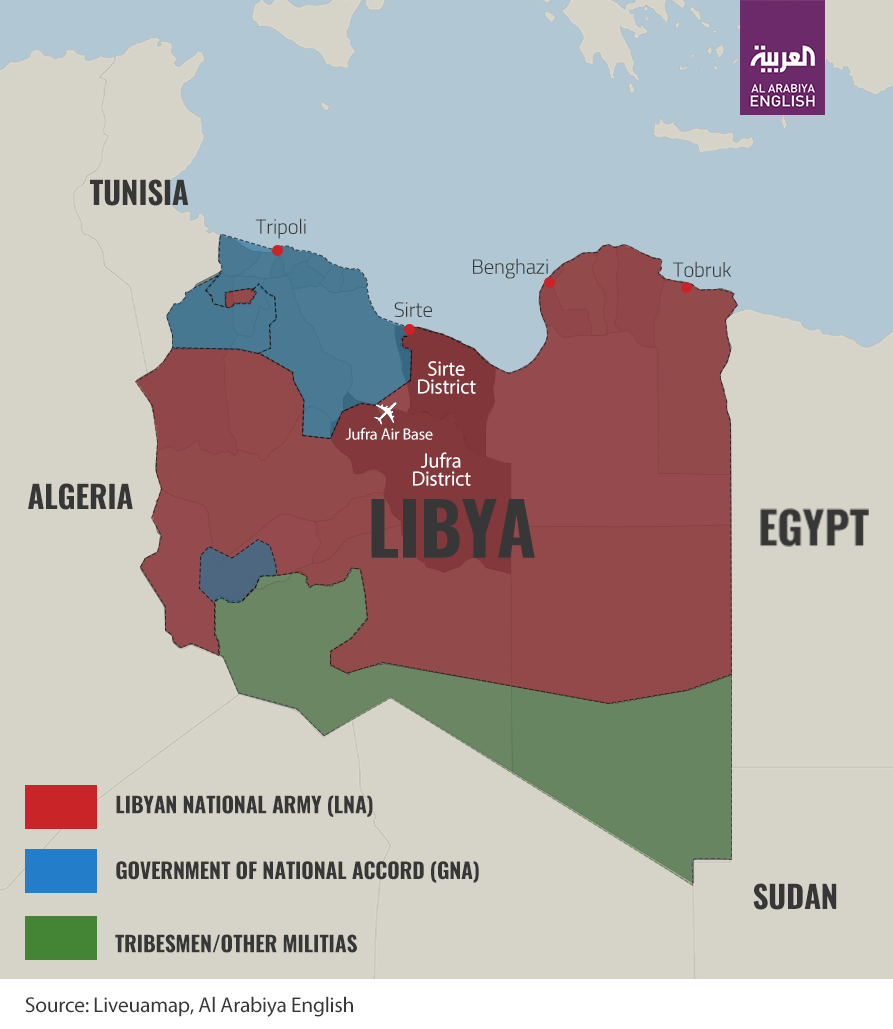 About the oil
Libya is home to Africa's largest proven oil reserves, with an estimated 48.4 billion barrels in reserves, the eighth largest in the world, and control of the oil has been at the core of unrest following the overthrow of former Libyan dictator Colonel Muammar Gaddafi in 2011.
One expert said that Turkey's economic interests in Libya had now been exposed.
Close examination of statements by Turkish officials reveals Turkey's interests in Libya are the reason for their intervention in the country in support of the GNA, said Libyan economic analyst and former director of Malita Oil Company Mahmoud AlAun.
The GNA seems unable now to reject Turkey's terms or offers due to the military and political support it receives from Turkey, added AlAun.
Turkey wants to get a largest stake possible of reconstruction projects and trade deals and to share the management of the oil wells, he said.
Libya's NOC: The war in Libya is about oil
"The war in Libya is about oil, I have said it many times," the head of Libya's National Oil Corporation (NOC) Mustafa Sanallah told journalists earlier this year according to London-based magazine Petroleum Economist.
The country's oil and gas industry has been pummeled by the ongoing civil war. State oil producer NOC has been reporting losses in the billions as oil assets were closed by General Khalifa Haftar's Libyan National Army (LNA) earlier this year.
The closures denied a key source of revenue to the GNA, with funds from oil exploitation previously used by the GNA to purchase weapons.
In 2017, Sanallah criticized the GNA, stating that it was trying to take control of Libya's petroleum deals from the NOC, the Wall Street Journal reported. The oil and gas sector accounts for around 60 percent of Libya's gross domestic product (GDP) and nearly 70 percent of export earnings, according to estimates from the Organization of Petroleum Exporting Countries (OPEC).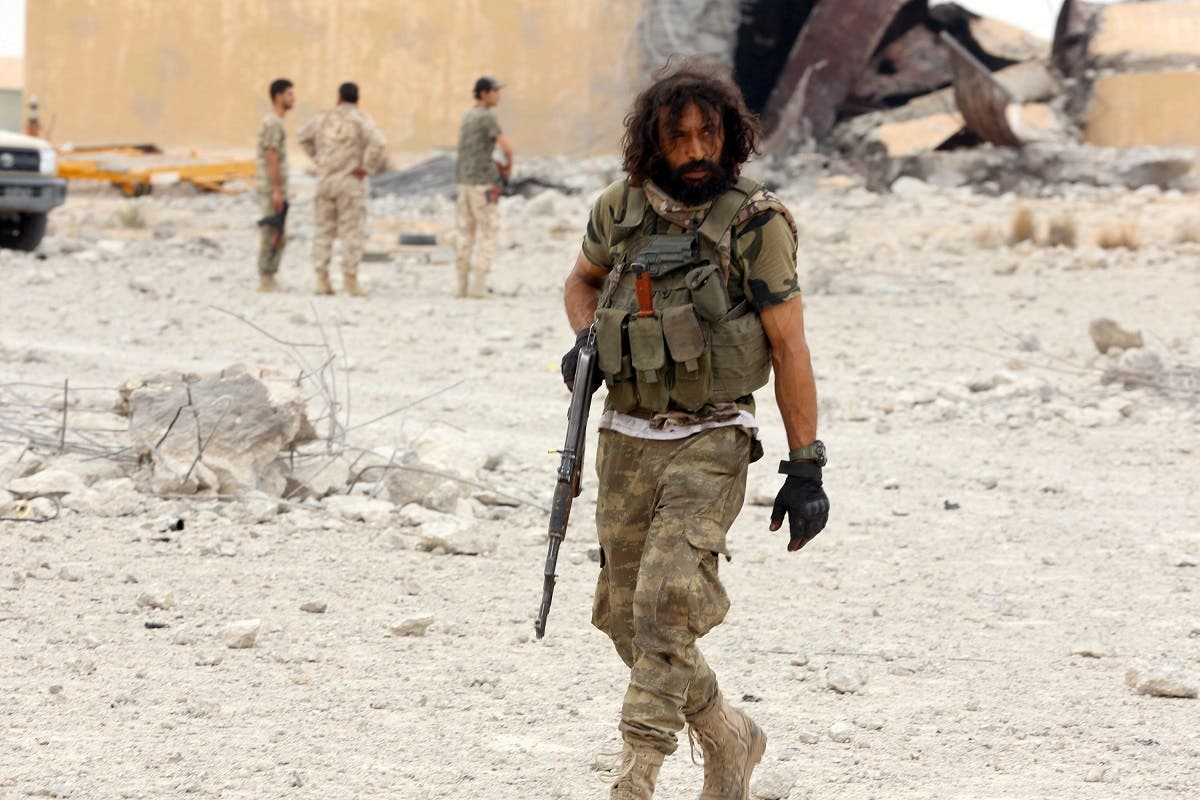 Five of the ports shut down by the LNA serve the Sirte Basin, Libya's veritable oil gold mine with two-thirds of the country's production.
On Monday, the LNA and Egypt said that the provinces of Sirte and Jufra are a "red line."
As GNA forces, including Turkish mercenaries, have begun to gain ground on the LNA, they have moved towards Sirte, and also to Jufra, home to the strategic al-Jufra air base.
"We will not leave Sirte for Turkey, no matter the sacrifices," Khaled al-Majoub, an LNA official, told Al Arabiya.
Turkey has thus far refused Egypt's proposed Cairo Initiative ceasefire and continued to wage war on the LNA, instead demanding that a ceasefire requires the LNA to withdraw from Sirte.
Should Sirte fall into the hands of the GNA and Turkey, it would allow Ankara to further reinforce its hydrocarbon ambitions in Libya and strengthen its illegitimate claims to the East Mediterranean.
Read more:
Libya's GNA rejects emergency summit on Egypt proposal
Libya c. bank transferred millions of euros to Turkish defense company: Report
Turkey speaks the language of strength, sends thousands of soldiers to Libya: EU FM