French politician angered by veiled Muslim at beach
Nadine Morano published a Facebook post after she saw a headscarf-wearing woman sitting by the shore
A conservative French politician sparked a debate after she posted Monday a picture of a veiled Muslim woman on a beach in France and the cover of Le Figaro magazine portraying former French sex icon Brigitte Bardot.
Nadine Morano, who published the picture on her personal Facebook account, wrote: "When one chooses to come to secular, France... one must respect our culture and the freedom of women. If not, go elsewhere!"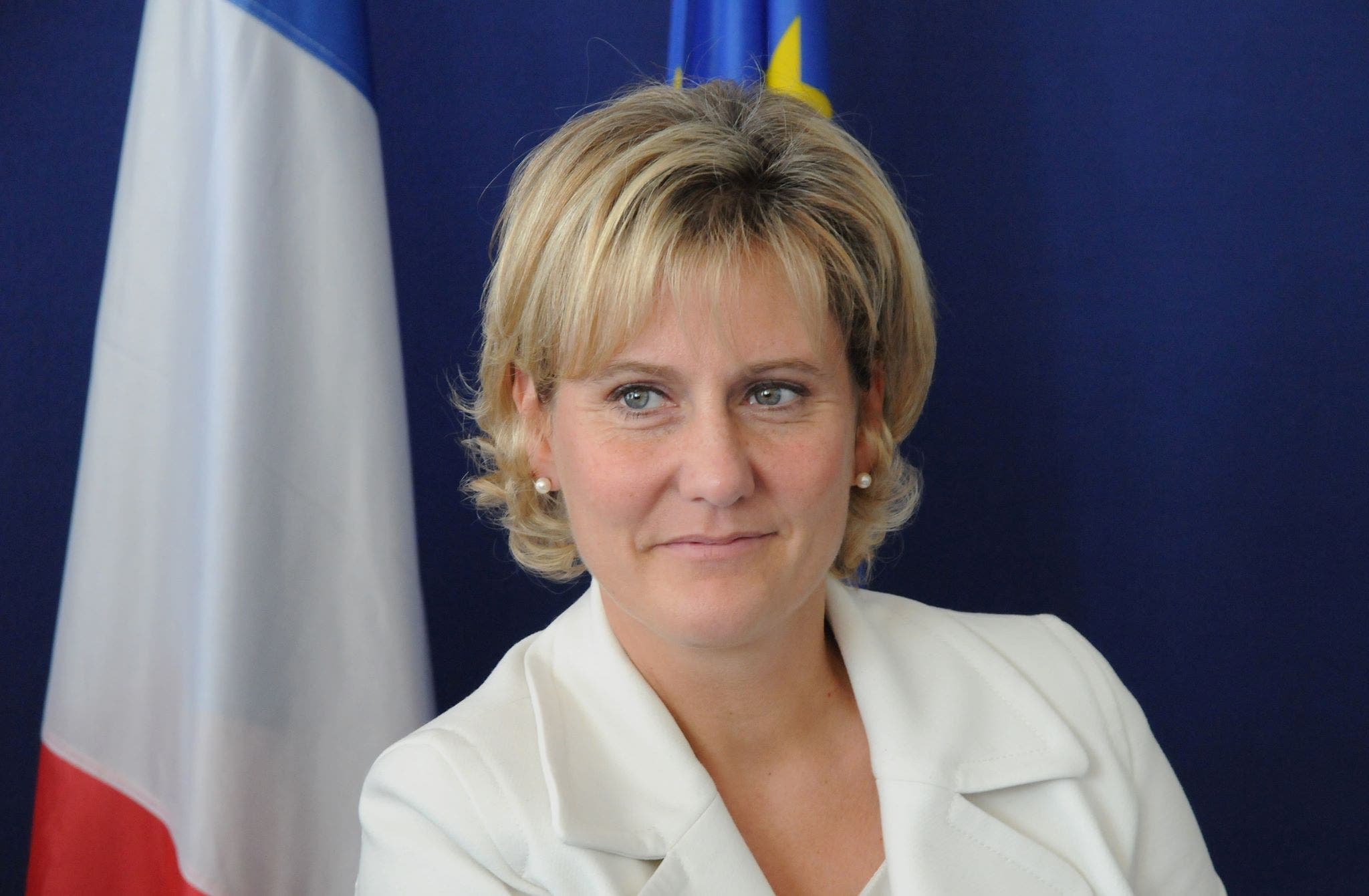 "I ask the Muslims who have chosen to live in France and to integrate, to the French Muslims who we respect, to help me defend a simple reality: France is not a religious state," she added.
Morano's post came after she saw a headscarf-wearing woman allegedly left to sit by the shore while her male companion was in the water.
"The man got into a bathing suit showing off his well-sculpted body, while the woman sat completely dressed, obedient on the sand," Morano wrote.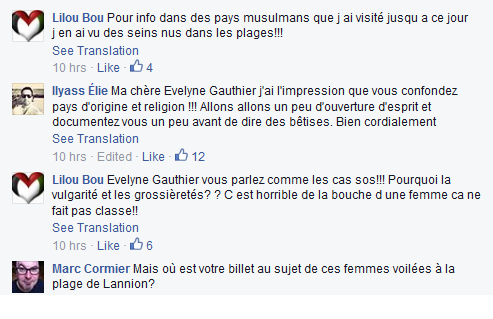 "Happy to be taking a dip, he waved at his sweet submissive," the former French deputy wrote.
The post sparked debate among Facebook users, with some users agreeing with the French politician.
"No veil in France. That's what North Africa is for!!!" Louis-Marie Gautier, one Facebook user, wrote.
Vanina Frugier, another user, said: "The beach is no place for the veil and even less so on our territory."
Other users seemed more offended by the post.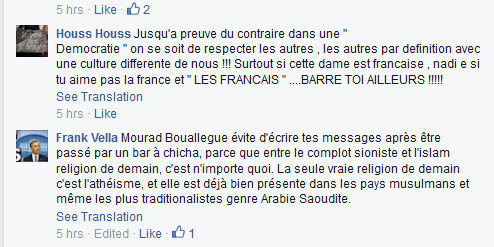 "In a democracy, we must respect others. By definition, others who have a different culture," Hous Hous wrote in French.
"Come on, come on … be open minded and read a little before writing silly things," Ilyass Elie wrote in French responding to one of the commentators who was agreeing with Morano's post.
"Moreno, in a secular state, nothing prevents women from wearing a veil at the beach," Castor De Guerre wrote.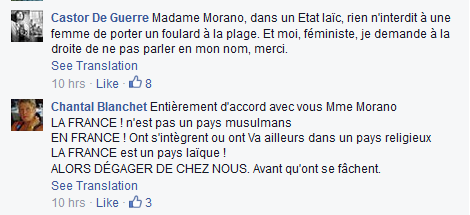 In France, women wearing full-face veils in public spaces can be fined up to 150 euros ($205) following a ban passed in 2010.
France, which is home to Europe's largest Muslim community, said the ban is necessary for security reasons and to uphold the country's secular traditions.