Fashion highs and lows at the 72nd Golden Globe Awards
An array of glitzy gowns and fashion mishaps were thrust into the Hollywood spotlight
The who's who of Hollywood celebrated the 72nd annual Golden Globe Awards, with a slew of heavyweight actors nabbing the coveted award and an array of glitzy gowns and fashion mishaps on show.
Kicking off the show, Tina Fey and Amy Poehler wasted no time in mocking Hollywood's most tender subjects: the hacking of Sony Pictures over "The Interview" and the sexual assault allegations against Cosby.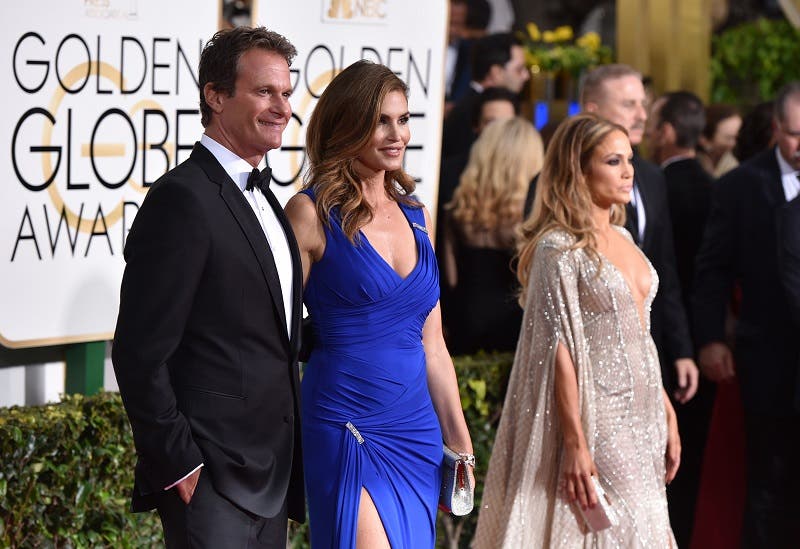 The hosts welcomed Hollywood's "despicable, spoiled, minimally talented brats" to the Globes to celebrate "all the movies that North Korea was OK with." A North Korea government character, played by Margaret Cho, voiced her displeasure.
The hosts also relished their favorite target: George Clooney. Of the night's Cecil B. DeMille honoree, Fey suggested the lifetime achievement award might have been better off going to his new wife, human rights lawyer Amal Clooney.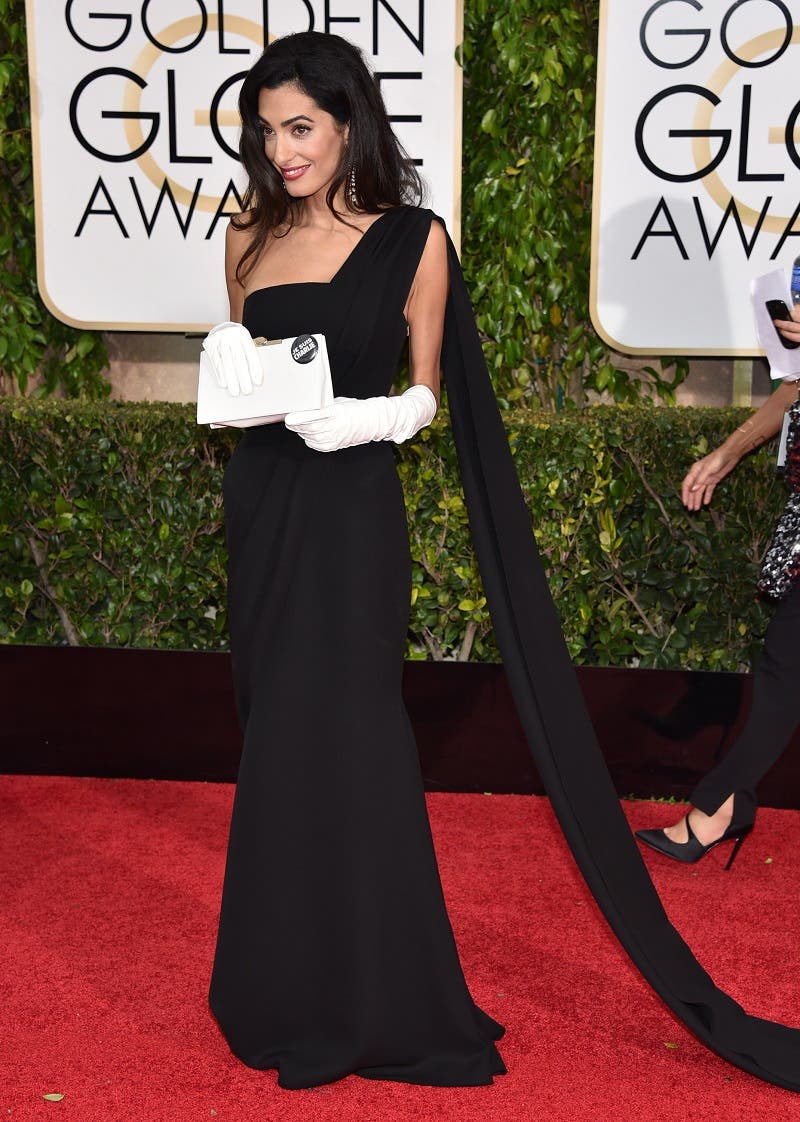 The awards season debut of George's bride was much anticipated. Her long, baggy white gloves with a black Dior Haute Couture one-shoulder gown and long Harry Winston earrings had lots of fingers tweeting.

"To glove or not to glove," laughed Style and beauty expert Mary Alice Stephenson to the Associated Press. "It was a big moment. People had high expectations for what she was going to wear. I think the gloves were ill-fitting. Her hair was down and she had that train coming off the Dior dress and the long earrings. It could have been a modern Audrey Hepburn moment but it wasn't."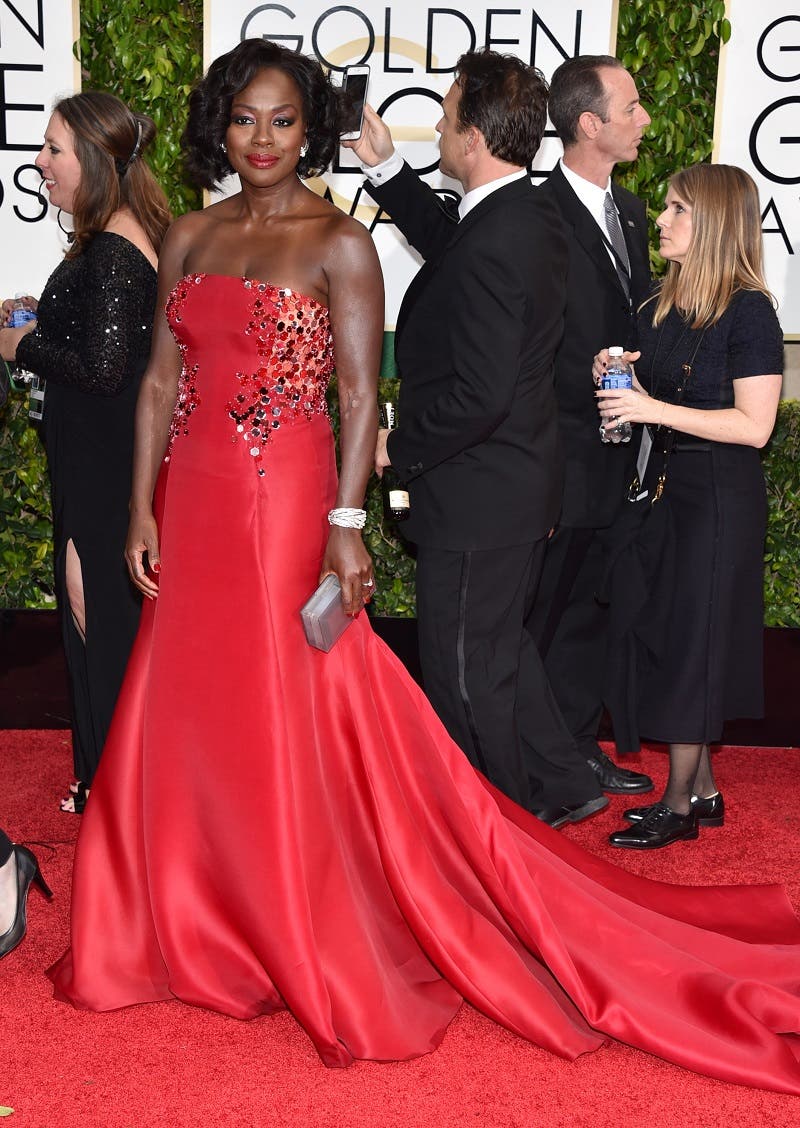 Meanwhile, Julianne Moore won the Golden Globe for best actress in a drama for "Still Alice."
Moore was mong those lauded by fashion pros Sunday night at the Beverly Hills, California, awards night was Julianne Moore as she led a parade of silver in custom Givenchy Haute Couture by Riccardo Tisci. Her sequins faded to black and a cascade of feathers at the bottom.
In the most acclaimed performance by an actress this awards season, Moore gives a heart-rending portrayal of a vibrant and ambitious Columbia University professor diagnosed with early-onset Alzheimer's .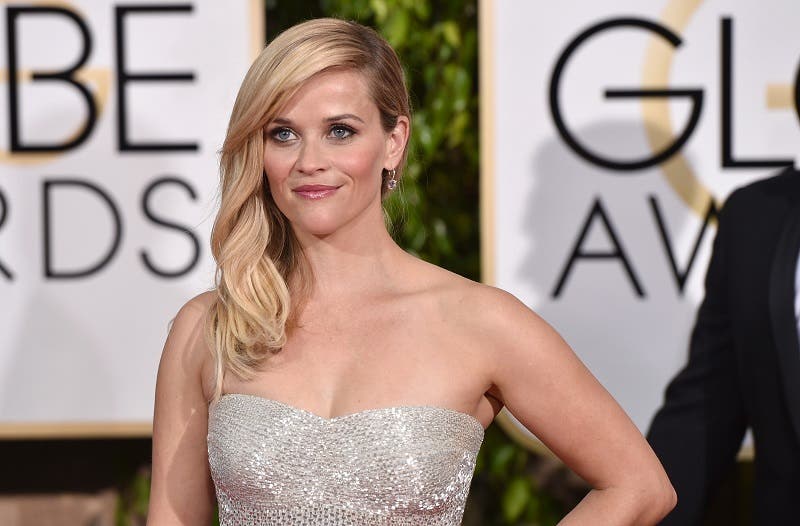 For her part, Keira Knightley did not get the let's-flaunt-our-baby-bumps memo, showing up pregnant in a pale blue Chanel with a bib neck, tiers of ruffles at the bottom and appliques of butterflies and feathers.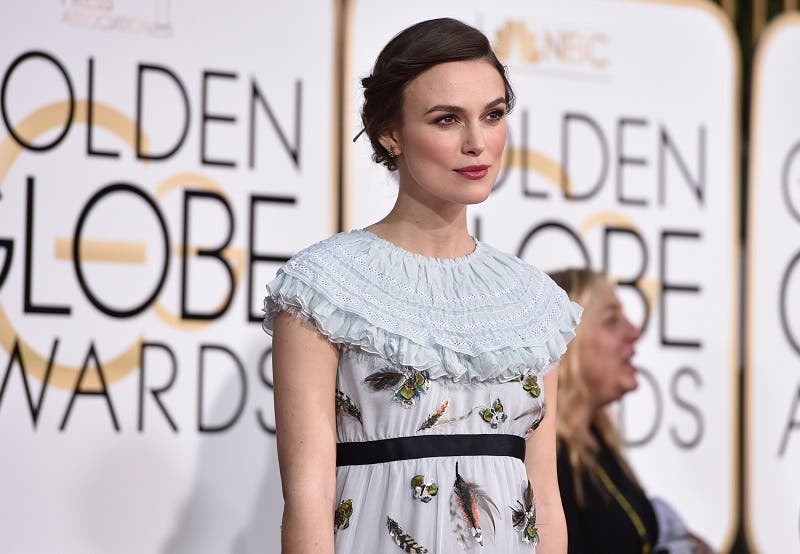 Actress Emma Stone's sparkly silver-and-black Lanvin jumpsuit had a big floor-length sash at the waist and wowed some fashion critics.

"Emma Stone broke a lot of rules and that's what Golden Globes fashion is about. It was this great respite from all the boring gowns. And her hair was down. It was superglamorous and a little bit edgy," Stephenson said.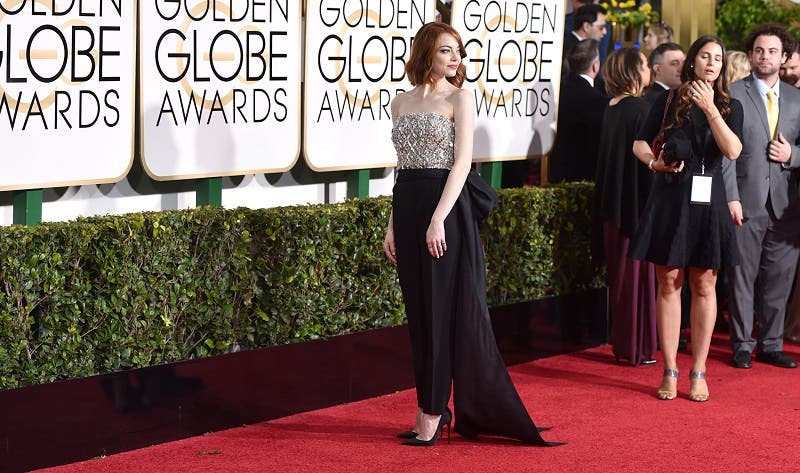 Eddie Redmayne won the Golden Globe for best actor in a drama for "The Theory of Everything."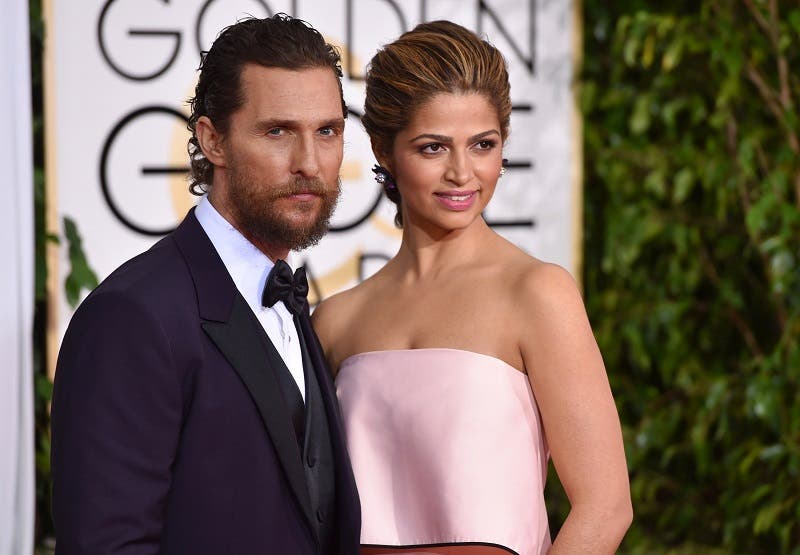 Redmayne plays the real-life role of brilliant physicist Stephen Hawking, who was diagnosed with motor neuron disease at the age of 21. The actor has been praised for his skillful depiction of Hawking's gradual physical decline, eventually using only his eyes and a crooked smile to express what's inside Hawking's mind.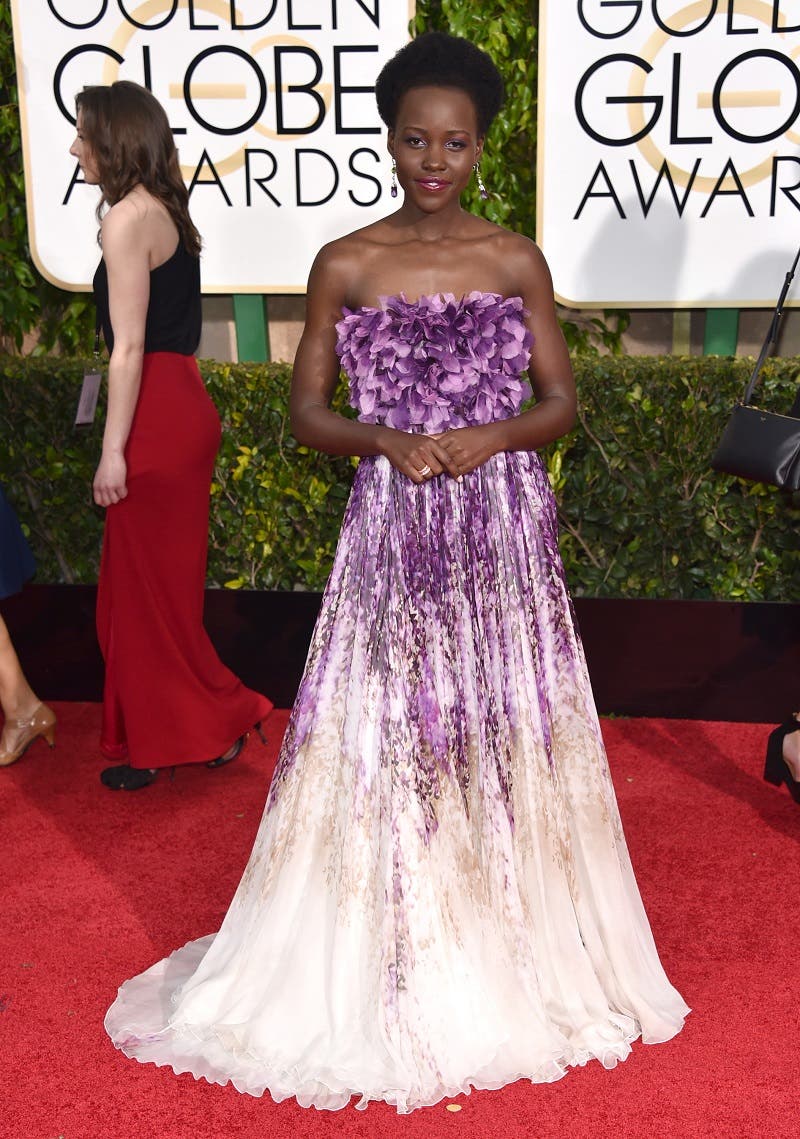 "The Grand Budapest Hotel" won the Golden Globe for best picture, musical or comedy.

Directed by Wes Anderson, the film is a visually sumptuous concoction starring Ralph Fiennes - displaying admirable comic chops - as the pompous concierge of an Eastern European resort between the two world wars.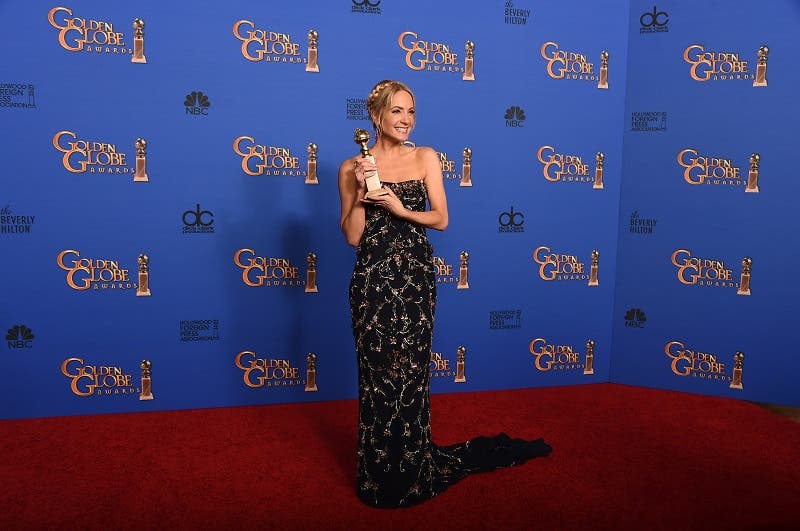 The Globes have been on a terrific upswing in recent years. Last year's awards drew 20.9 million viewers, the most since 2004. Accepting the Globe for best original song for "Glory" in the civil rights drama "Selma," the rapper Common raised the status of the group behind the Globes even higher: "I want to thank God and the Hollywood Foreign Press."
(With AFP, Reuters and the Associated Press)