Al Arabiya Institute for Studies has launched its own website in both Arabic and English on Tuesday.
"The institute seeks to provide timely and in-depth studies between what is watched and what is scientifically understood to be a good platform for the specialized researcher as well as the average reader," said a statement.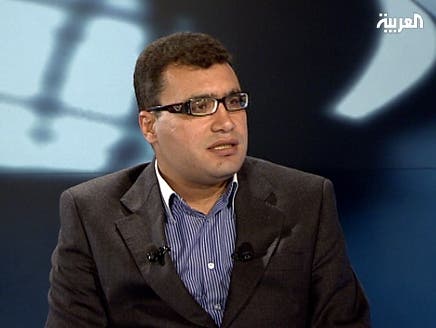 "The institute has a scope as wide as the story of mankind, covering political, cultural and social aspects, in the picture-based era," he said.
"Al Arabiya Institute for Studies will take place in the space of Arab and international research via visual media study and horizontal comparative researches that address the same phenomena in different and comparative contexts," he added.
In this context, Al Arabiya Institute for Studies introduces for the first time in the Arab world, as said by Abdulrahman al-Rashed, the visual media study.. it presented a study on "Turkey Alawis: from Fridays houses to Al-Hallag home" prepared and directed by Diana Maklad, to coincide with the documentary film "Turkey Alawis, visitors of Fridays Houses", broadcasted by Al Arabiya News Channel.
The Institute also presents, in the field of television study, Chronologies of Egyptian and Tunisian revolutions as part of its documentary project of Arab developments after the Arab revolutions in 2011 and has been translated in the documentary film "The Revolution Seasons" prepared by Aly Breesha and "Tunisia and Hard Transition" prepared by Mohamed al-Hady al-Hannashy.. waiting for other projects to be published soon.
Hani Nesira, manager of Al Arabiya Institute for Studies, said that the department will cover a wide range of topics, including politics, culture and social issues.
The statement said that the institute had been part of Al Arabiya News Channel and The Middle East Broadcasting Center (MBC) for more than a year, during which it presented a large number of scientific studies through its mother site Al Arabiya.net.