Fizzy drink faux pas: Health info graphic makes global headlines
International media is fizzing over due to a recently released info graphic
International media is fizzing over due to a recently released info graphic on just how bad a sweet can of soda can be for the human body.
UK newspapers The Telegraph and the Daily Mail have picked up on the sickly sweet story, running snaps of an info graphic based on research by health writer Wade Meredith.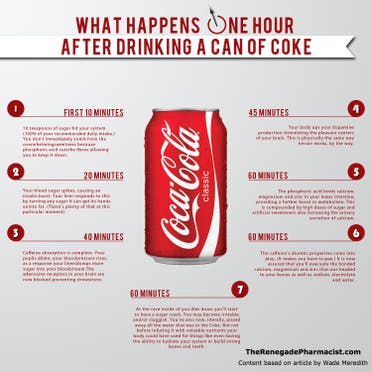 The info graphic notes that a 330ml can of Coca Cola contains so much sugar that your body only refrains from vomiting due to the phosphoric acid that "cuts the flavor" and helps to keep the liquid down.
The info graphic notes that 40 minutes after drinking the can of Coca Cola, your blood sugar will spike, your pupils will dilate, and your blood pressure will rise.
According to the provided information, the body will then start to produce more dopamine, a neurotransmitter that controls the brain's pleasure centers - "physically the same way heroin works, by the way".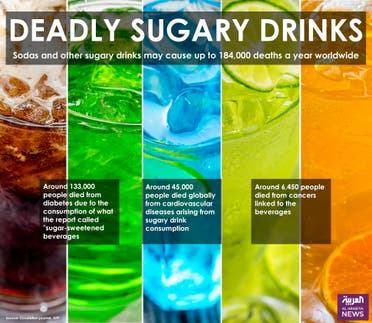 The info graphic was designed by former UK pharmacist Niraj Naik who says that this pattern "applies to pretty much most caffeinated soft drinks, not just Coke," according to The Telegraph.
"If you care about your heart, health and mind then please remember this article next time you reach for that bottle."
A Coca-Cola spokesperson responded: "People have enjoyed drinking a Coca-Cola for more than 129 years. Like all soft drinks, it is perfectly safe to drink and can be enjoyed as part of a balanced diet and lifestyle. We provide a choice of colas to meet the needs of different consumers, including options that are lower sugar, sugar free and caffeine free," according to The Telegraph.