Lebanese TV shows support for evicted Mosul Christians
The Lebanese broadcaster dedicated airtime to the plight of Iraqi Christians in ISIS-controlled Mosul
A Lebanese television channel launched a campaign in solidarity with the Christians of Iraq who had to flee their homes after the Islamic State of Iraq and Syria (ISIS) "ordered them to leave or face execution," the Beirut-based daily news website the Daily Star reported on Wednesday.
"From Mosul to Beirut, we are all Noon," Dima Sadeq, an anchor on Lebanese Broadcasting Corporation International (LBCI), said, during the editorial briefing before the daily news hour, the Beirut-based daily news website reported.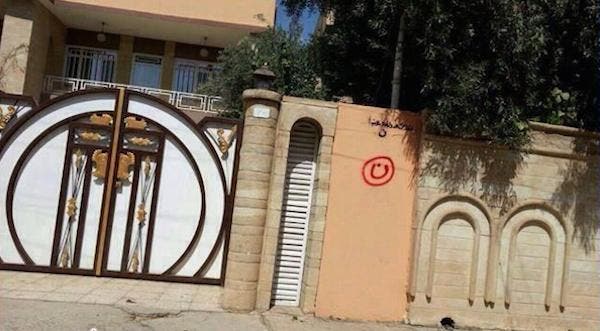 "Noon" is the 14th letter of the Arabic alphabet and the equivalent to the Roman letter N.
The N stands for Nasara or Nazarenes, a Quranic name given to Christians, used by ISIS to mark the homes and businesses owned by Christians in Mosul..
Earlier this month, the Sunni extremist group gave Christians in Mosul the choice to either, convert to Islam, pay a religious tax or face death, forcing thousands of people to immigrate.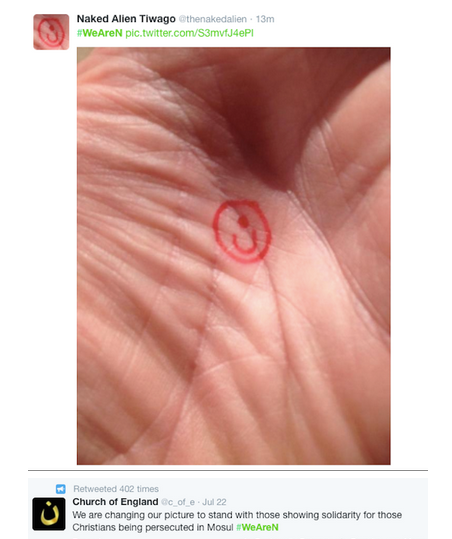 "We are all Noon. Afflicted with occupation and sectarianism, but we will not allow the walls
[of occupation and sectarianism] be the place where letters of forced immigration are drawn. Therefore, in solidarity with ourselves as well as Iraq's Christians and Muslims, LBCI will add the letter Noun to its suffix," the anchor, who was wearing a t-shirt adorned with the Noon symbol, said.
"We are all targets to be pointed at with a finger or a sword because we're different, whether in terms of sex, religion or color of our skin," she added.
The hashtag #WeAreN trended on Twitter, along with pictures of people of different religions drawing the Noon symbol in red ink on their bodies as a sign of solidarity with the Iraqi Christians forced to flee their homes.