Iraq's 'ghost' army units persisted for years: analysts
With entry-level soldiers in Iraq receiving average salaries of around $600 a month, the 'ghost' soldiers are costing Iraq at least $360 million a year
While Iraq's Prime Minister Haidar al-Abadi made headlines on Sunday when he revealed that 50,000 fictitious soldiers were on Baghdad's payroll, such forms of graft have persisted for years, political observers said.
"I believe this has continued for years, probably after forming the Iraqi army in 2003 by two years," Abdulkarm Abtan, a parliamentarian from the secular al-Wataniya coalition told Al Arabiya News.
"If an inspector goes to any army unit, he will find a quarter of those supposed employees are missing," Abtan said.
"It is obvious; graft and patronage made this situation reach to this low level. Now we have six provinces we cannot claim control over because of corruption in the army," he added.
Islamic State of Iraq and Syria (ISIS) militants captured the country's second largest city of Mosul in a lightning offensive in June and charged almost unopposed to the outskirts of the capital, Baghdad. ISIS is now in control of a third of Iraq.
Abdulfatah al-Shaikh, another lawmaker, told Al Arabiya News the occurrence of "ghost" units took place with the formation of the new Iraqi army after the toppling of long-term President Saddam Hussein in 2003.
Shaikh also said that "some people who were not military officers to start with took leadership positions in the Iraqi army, weakening the structure of the country's military."
'Space men'
However, London-based Ghassan Attiyah, who is president of the Iraqi Foundation for Development and Democracy, said Iraqis dubbed such phantom units as "fadhaiyoon," which if literally translated means "space men."
"There were no more than 20 officers in ranking of lieutenant generals in the Iraqi army in 2012, but in 2014 the number mushroomed to 300. In addition, qualified officers who did not pledge allegiance to [former Prime Minister Nouri] al-Maliki were distanced," Attiyah said.
Attiyah, who authored "The Making of Iraq: 1908-20," recounted a story of an Iraqi citizen telling him casually that he worked as an inactive solider and that he split his salary with a working officer.
Iraqi officers during the period of the U.S. occupation felt they can easily complain of any discrepancy as opposed to Maliki's era, which was criticized of being "sectarian."
"If they complain, they were scared if they will lose their jobs or be transferred," Attiyah said.
With entry-level soldiers in Iraq receiving average salaries of around $600 a month, the "ghost" soldiers are costing Iraq at least $360 million a year.
However, Abadi's administration alluded that the 50,000 figure is only the first batch in a country that has already scrapped its envisaged spending by over $100 billion for 2015 due to falling oil prices.
On top of that, the Pentagon has also requested $24 million to train and equip tribal fighters and $354 million for Kurdish forces as part of its strategy to defeat ISIS.
"The Americans are angry because they spent $25 billion on the new army in Iraq [post-2003] but they found this army fizzling into thin air," Attiyah said.
He added that the "U.S. realized it is very hard to give arms when Iraq has a failed military institution, and wants reforms."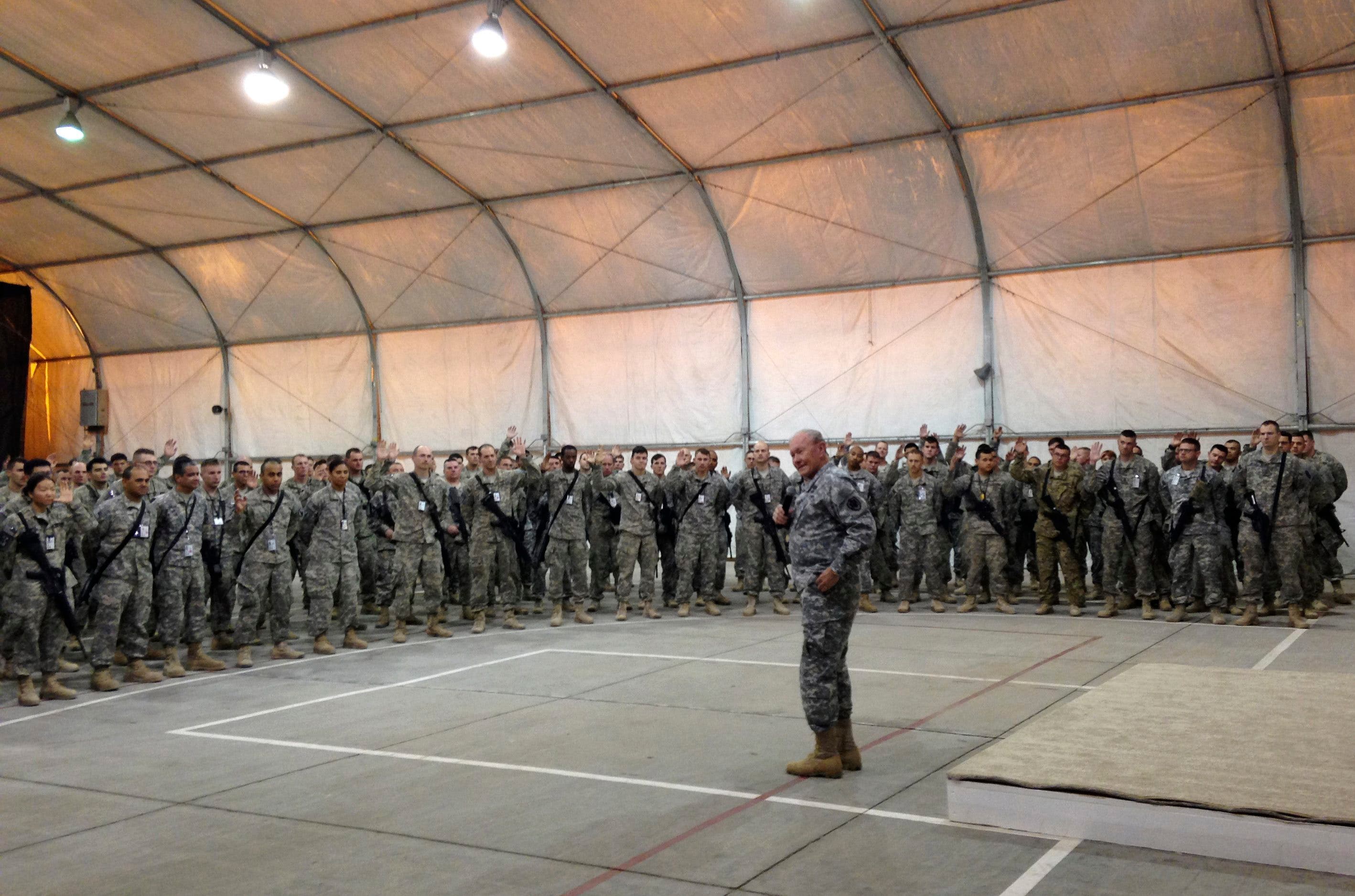 While hailing Abadi for this breakthrough reform, Shaikh said: "even though it [the measure] came late, at least it is in the correct path."
Describing Abadi as having "the desire to get rid of corruption," Attiyah described challenges stemming from "opportunist and corrupt elements" in the parliament who allowed the situation to take place.
"If Abadi is capable of forming a strong base, he will call for early elections to get rid of these elements," Attiyah predicted.
But it seems that Abadi does not want to weaken his momentum just now. On Monday, he retired 24 senior interior ministry officers as a part of "efforts to reform and rebuild Iraq's security institutions."