"There's no water, no work and no future. There's nothing at all here," says Hamid bitterly as he walks through the sprawling slum of Sidi Moumen in Casablanca made infamous 10 years ago.

The grim prospect is nothing new to residents of the Moroccan city's notorious shantytowns.

But it hangs heavily here because it was Sidi Moumen that produced the suicide bombers who struck on the evening of May 16, 2003 and shattered Morocco's cherished image of stability.

Marginalization is seen by many as a key reason for the radicalization of the 12 young men from this dirt-poor neighborhood who blew themselves up at different locations around the city, killing 33 people.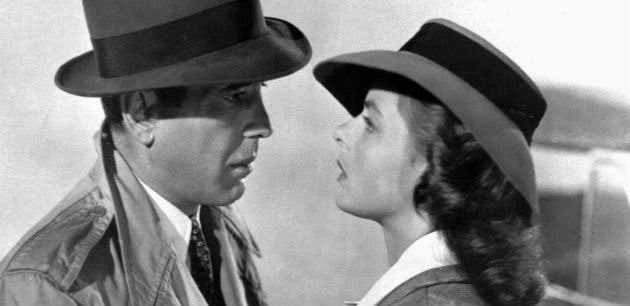 Their targets included a hotel, an Italian restaurant, a Jewish community center and cemetery, and the Belgian consulate.

"The changes we want are projects that create jobs for young people here... so they don't go down the wrong path," explains Hamid, 42, an unemployed father of twins, who shares his cramped, makeshift home with eight family members.

The Rahamna area where he lives is a warren of narrow streets criss-crossed with washing lines and ramshackle houses made from breeze blocks and corrugated iron roofs. Cows and chickens forage in stinking piles of rubbish nearby.

Boubker Mazoz, president of a cultural center he set up in 2007, speaks passionately about the need to integrate young people into society, to defuse the frustration and resentment many of them still feel.

"In every neighborhood you have the good and the bad. It just happened that this area was totally excluded from the map, with people left on their own who were easily trapped by extremists," he says.

"We have to do something about it."

There have been a number of attacks since, notably by another young Islamist from Sidi Moumen who blew himself up at an Internet cafe in 2007, and two years ago when a bomb tore through a crowded eatery in Marrakesh killing 17 people.

But the 2003 attacks were the worst to date and traumatized Moroccans, sparking anguish in a country that depends on tourism and prides itself on its tolerant image.

And they still loom large in the nation's collective consciousness.

Last year, a Moroccan film called "God's Horses" caused a sensation, telling the story of two brothers growing up in the neighborhood, without anything to live for, who joined the bombers.

A festering problem
To prevent more youths from falling into the jihadist trap, the authorities launched a flurry of initiatives aimed at transforming Sidi Moumen, as well as a security crackdown that saw thousands of people arrested, and tightened their control of mosques around the country.

"Between 2003 and 2009, many associations were created to promote the development of the neighborhood," said Hassan, 36, an unemployed community activist.

"It looked like things were going in the right direction. But it turned out that most of the associations were like an image. Nothing real. They simply took the money and did nothing.

"In 2011, (King) Mohammed VI said 'I don't want to see people living in slums.' But now we're in 2013 and the slums are still growing... The promise of housing is just words."

Today, Rahamna is surrounded by cranes and half-finished apartment blocks, signs that the government is trying to made good on its policy of rehousing the estimated 400,000 residents of Sidi Moumen.

But even 10 years on, they struggle to shake off the stigma of coming from an area that some in Casablanca still refer to as a "terrorist haven."

Mohamed Darif, an expert on Islamic movements in Morocco, believes the role their impoverished circumstances played in driving the Sidi Moumen bombers down the jihadist path is sometimes exaggerated.

"It's easy for foreign cells to recruit and manipulate young people who have followed an indoctrination that pushes them to carry out these kinds of attack. But I think they are isolated cases," he told AFP.

He warned, however, that despite the apparent willingness of the authorities to improve living conditions in the slums, it is a massive task for a country which he says simply does not have the means to meet the needs of its people.

"Years and years of neglect have only increased the level of need."

Meanwhile, though isolated and not as active as in neighboring Algeria, Islamist militants still pose a real threat to Morocco, according to the authorities, who say 123 terrorist cells have been dismantled since 2003.

The interior ministry said two groups caught earlier this month in the northern province of Nador planned to carry out attacks in the kingdom.