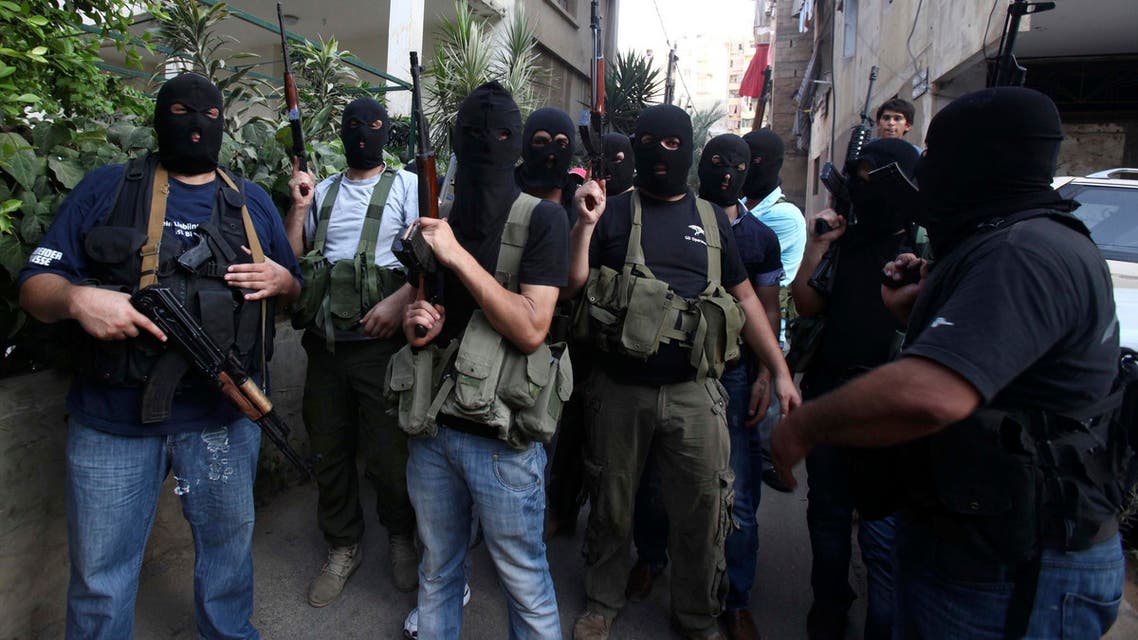 U.S. man, who kept Syria travel secret, released
Abdullahi Yusuf, 18, was released from jail after his attorney noted he'd known for months he was being investigated but never fled
An 18-year-old man accused of trying to travel to Syria to join fighters with the Islamic State group left a few inadvertent clues on Facebook, but was able to hide weeks of planning from his parents, according to recently unsealed court documents.

Abdullahi Yusuf was released from jail Wednesday after his attorney noted he'd known for months he was being investigated but never fled.
Yusuf was stopped by FBI agents at the Minneapolis airport in May while trying to leave the U.S., but he wasn't arrested until Tuesday.

A judge agreed to release him into the custody of his parents, though prosecutors appealed.

Yusuf had no income when he obtained a passport, opened a checking account, and paid for an airline ticket to Istanbul, Turkey, according to court documents released after his arrest. On at least two occasions, federal agents watched as he left his high school after his father had dropped him off.

Yusuf, who lives with his parents in the St. Paul suburb of Inver Grove Heights, is charged with one count of conspiracy to provide material support to a foreign terrorist organization. Another man, Abdi Nur, 20, of Minneapolis, is also charged but believed to be outside the U.S.

Shortly after turning 18, Yusuf applied for an expedited passport in April without his parents' knowledge. He told a passport official at he was traveling to Istanbul for vacation and provided school identification cards and a citizenship certificate. But when he became visibly nervous and couldn't provide details on his travel, the official alerted the FBI, which put Yusuf under surveillance and eventually stopped him at the airport.

FBI Special Agent John Thomas wrote in an affidavit that when Yusuf was told agents thought he was planning to go to Syria to join a terrorist group, he said: "I've never committed a crime. I never committed no terrorist crimes that you're accusing me of."

The FBI also said Yusuf had associated with a former Minnesota resident now believed to be fighting in Syria, identified in court documents as H.M.

Yusuf was Facebook friends with H.M., and phone records show Yusuf and H.M. exchanged several phone calls and text messages, including a two-minute call two days before H.M.'s departure. One week after H.M. left, Yusuf searched for him on Facebook, according to the affidavit.

Yusuf's own Facebook account shows his profile picture was a man with the head of a lion. The affidavit says Islamic extremists refer to themselves as lions - a reference to being a strong warrior for jihad.

A major goal of many groups fighting in Syria is to overthrow President Bashar Assad. In February of this year, Yusuf posted on his Facebook account: "Bashaar asad don't deserve to live," the affidavit said.

About a week after applying for the passport, the FBI watched as Yusuf's father dropped him off at school. Yusuf didn't go into the school, but instead walked to a nearby mosque. He then took a bus and light rail to pick up his passport.

That same day, May 5, Yusuf used his passport to open a checking account, according to an FBI affidavit. On May 23, he made four different deposits totaling $1,500, and he used his debit card to buy an airline ticket online the next day.

On May 28, FBI agents watched again as Yusuf's father dropped him off at school. About an hour later, Yusuf left and walked to the mosque. He later emerged and got into a car. He and the driver stopped and Yusuf changed clothes, then they went to a light rail station. From there, Yusuf went to the airport, according to court documents.

Omar Jamal, chief executive of American Friends of Somalia, said he believes someone gave Yusuf direction and money for travel.

"This kid, and many like him, fall victim to indoctrination," Jamal said. "I have talked to this kid many times. He was very confused, he didn't know what he was doing, and the parents were kept in the dark."

Many parents of Minnesotans who traveled to join fighting in Syria or Somalia in recent years learned of their children's plans after it was too late. Minnesota is home to the largest population of Somalis in the U.S.