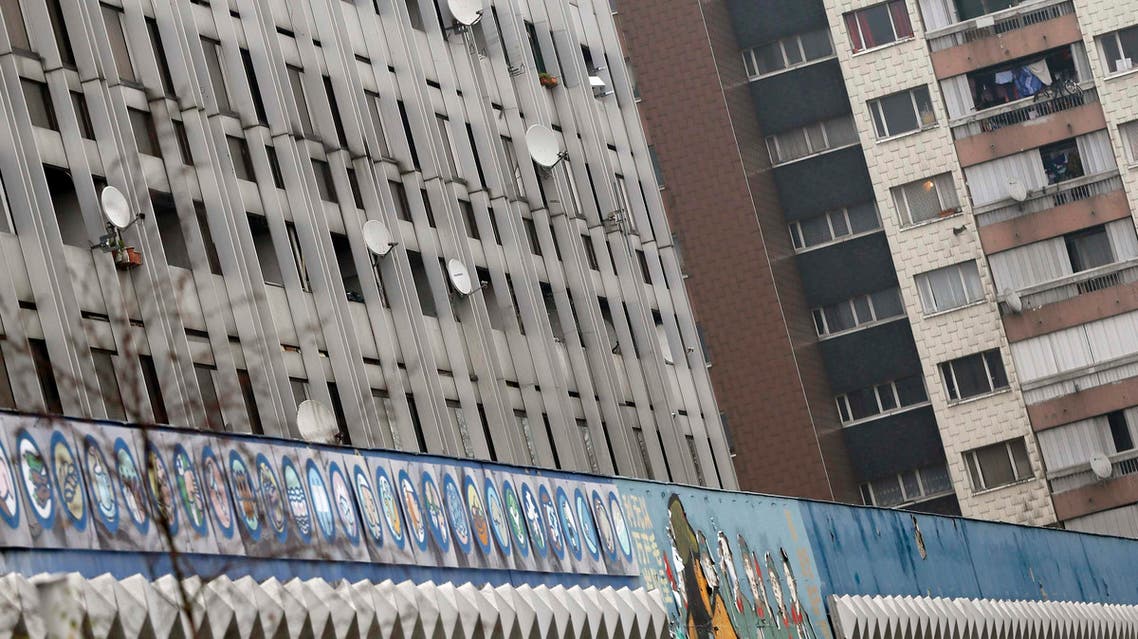 In France's suburbs, state neglect breeds resentment
Former rioter says life in suburbs as bad as 2005
Soul-searching in France in the weeks since Islamist gunmen killed 17 people has centered on battling radical Islam and reinforcing the country's secular tradition. In the "cités," housing estates like those in which the gunmen grew up, this seems to many like seeking a scapegoat for decades of neglect.

"We're not all drug dealers, bank robbers and even less so jihadists," said 28-year-old Yamine Ouassini, whose grandparents emigrated to France from North Africa.

A decade ago he joined riots in Aulnay-Sous-Bois, about 30 minutes' drive northeast of Paris, in protest at the hopelessness of life in France's poorest suburbs. Now a qualified technician, he is looking for work and says nothing has changed.

"The problem in France is not secularism or Islam, it's unemployment. That's the real subject and we shouldn't hide behind other issues."

Aulnay, which resembles other small towns ringing many French cities, saw some of the worst of the 2005 riots that aimed to send a wake-up-call. A cluster of rundown high-rise estates lies a few kilometers (miles) from the center. A group of children are playing football instead of attending school.

The people here are primarily of North African and sub-Saharan African descent, grouped together over the years. Almost one in two families are single parent, with no father figure.

One in five are out of work, rising to more than one in three of 15-24 year-olds, double the national average.

Money has been spent over the years: some sprawling tower blocks have been knocked down and replaced with low-rise units.
The state auditor said in 2012 that more than 42 billion euros had been spent on urban renovation nationwide.

France's public spending accounts for about 56 percent of national output, among the highest in the European Union. Yet in the cités the main accusation is that the state is absent.

The education system is deemed out of touch, directing teenagers towards manual jobs rather than professions.

Some areas have too few teachers and local government is overwhelmed, leaving social housing to fall into disrepair.
Officials on the ground say Paris ignores their concerns.

"We are instructed to explain to students France's values and that every citizen is equal, but they see it's not their daily reality. They see a big brother who has no work, or parents who struggle to make ends meet," said Lahoucine Belkaid, who teaches history and geography in Aulnay.

"I grew up here, but I have the impression that students are now immune from what we teachers tell them. For them, we live in two different worlds."

Efforts by President Francois Hollande's Socialist government to rein in its public borrowing have had a knock-on effect on local grants. Community associations have closed or had funding cut, meaning there is little official support, guidance or advice for children, teenagers or young adults.
Lost hope
Left to pick up the pieces, some youngsters try to and create a structure to prevent others falling into delinquency. Mohammed Hammou organises outings from the Mille-Mille housing estate in Aulnay, where a sports club closed three months ago.

"It's very hard because we know many lack the motivation and have lost hope. We are doing this on a small scale, but it needs to be done on a much larger one. They need to be supported."

Samia Ghali, a Socialist Senator of Algerian origin who grew up in one of Marseille's most troubled suburbs, has called for the army to clean up some estates in France's second city.

She says such areas have become no go zones for police after dark. Drugs and arms trafficking as well as prostitution blight many estates, where a culture of survival of the fittest prevails and some kids have lost "all notion of good or bad."

"You have families that are suffering and living in misery and you're asking them to be French?" she told Reuters to help explain why hundreds of teenagers refused to join a nationwide minute of silence for the victims of the attacks.

"Many have never even left their estate. France is their estate. The more you're in misery the more you search for something to make you feel better. For some its drugs, others religion."

In 30 years, governments of both left and right have produced dozens of plans to revive neglected areas; most fell by the wayside due to lack of funds or loss of interest once elections passed.

Hollande's government is no different. Campaign commitments made in 2012 such as protecting public services from cuts and increasing aid for schools in difficult areas have not been kept.
Ethnic, social apartheid
But January's attacks jolted the political establishment and there is some recognition of the social circumstances behind the three gunmen's move from playing sports to waging jihad.

In one of the starkest indictments of French society by a government figure, Prime Minister Manuel Valls said it was time to end the suburbs' "geographical, social and ethnic apartheid."

In response, a government committee will fight ghettoization and segregation and schools are to have more civic and ethics education in the country's secular curriculum.

French symbols such as the tricolor flag and national anthem will be promoted. Poor pupils will receive more grants and schools will be given financial incentives to be more socially diverse.

"In the past, there have been a lot of signs of affection, but not enough acts of love," said Mehdi Bigaderne, 32, deputy mayor in Clichy-Sous-Bois, where the 2005 riots erupted.

"They need to work with those on the ground to resolve the deep-rooted problems. It's not enough to just do a bit of dusting now to relieve one's conscience."

Back in 2004, the then-conservative government-backed "Obin" report said officials in some areas tended to group struggling people together, enabling politically-motivated religious groups, especially within the five-million-strong Muslim community, to tap into local discontent. It was abandoned, however, because it was considered Islamophobic.

Malik Boutih, a long-time Socialist ally of Hollande and former president of the SOS Racism campaign group, says the government should appoint 50 local commissioners to take control and coordinate services like education, health and security in troubled areas until people felt more assimilated.

"The risk is that if we don't take strong action then the situation will get worse," he said, referring to the emergence of a more radical Islam in these areas.

"Islamo-Nazis recruit in two waves, first to scare those around them and then push them from fear into supporting their ideas. That's why we have to offer more to those who support our democratic values than those who reject those ideas can offer."

Back in Aulnay, most say the problem is deeper - a chronic sense of alienation between ordinary people and the elite.

Robert Ebode, a 27-year old banker of African origin who grew up in a local estate, said France needed to stop typecasting people descended from immigrants as either potential labourers or troublemakers.

"There is a real ignorance, a lot of clichés," he said. "In the upper echelons they are in another dimension. They've been to the best schools and don't feel the need to listen."