Michigan man recites Muslim call to prayer in all 50 states
A Michigan marketing executive has recited the Muslim call to prayer in all 50 states
A Michigan marketing executive has recited the Muslim call to prayer in all 50 states.
Jameel Syed, 40, finished his 35-day trek Friday at the Islamic Association of Greater Detroit in the suburb of Rochester Hills.
That's where he regularly delivers the call to prayer, the Detroit Free Press reported ( http://on.freep.com/1zSRCaO ) Friday.
The trip included reciting the call on a Hawaiian beach after meeting with non-Muslims and inside a prayer room at Disneyland with Mickey Mouse.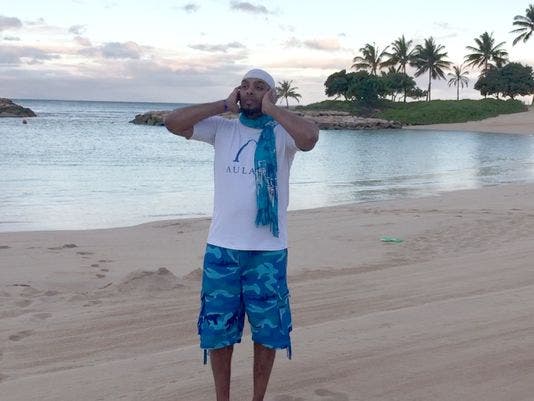 He also visited the mosque in Chapel Hill, North Carolina, attended by three college students who were killed in February.
Authorities have said the man accused of the slayings was motivated by a long-running dispute over parking spaces but the victims' families and others say they were targeted because of their faith.
Syed says some anti-Muslim bloggers criticized his trip but he called it a positive, "epic journey."
He plans to write a book and produce a documentary.
The Auburn Hills resident said he sought to promote peace, not push faith.
"I don't like throwing religion in people's faces," he said. "I was in awe of the generosity and hospitality and love from people I never knew before."
Syed, founder and CEO of the Fluidvisions marketing firm, planned the trip for months.