Ramadan special: British Channel 4 to 'provoke' viewers with Muslim 'adhan'
Britain's Channel 4 has responded to criticism over its decision to broadcast the Muslim call to prayer during Ramadan, in what is said to be a first for a mainstream UK station.
Following the announcement on Monday, critics began slamming the move as a publicity stunt, while patriotic British groups warned of flaming religious tensions.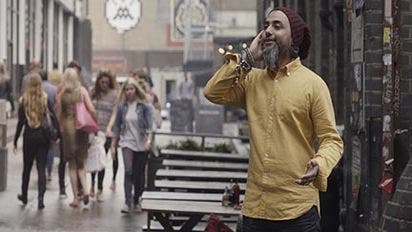 The broadcaster's publicity manager Justine Bower told Al Arabiya English on Wednesday that it was part of the channel's "remit to give a platform to minority views and perspectives."
"We make it part of our job to appeal to diverse societies and cultural tastes," Bower added.
In a Daily Mail comment piece on Tuesday, the plan to air the adhan was called "an insult to all faiths," as well as a "divisive and cynical stunt."
Columnist A.N. Wilson wrote: "Why do I dislike the idea so much? Because I think it is deeply divisive. Because far from making Muslims feel part of the community, it is actually using a sacred custom as a cheap device for cocking a snook at the rest of us."
Meanwhile, the president of the National Secular Society, Terry Sanderson, had said in comments reported by the Daily Mail: "It seems reasonable that there should be some acknowledgment on TV of the needs of the growing Muslim population in Britain, although one can't help wondering whether this is just another of Channel 4's publicity-seeking stunts.
Meanwhile, the UK Independence Party spokesman said on Tuesday: "The channel knows people will be angered by this and it can't be good for community relations.
"Religious Muslims do not need a TV broadcast to remind them to fast."
Channel 4 says it will broadcast the call, known as the "adhan" in Arabic, during the 30 days of the holy month of fasting, which starts next week.
In a statement to the British press, Channel 4's head of factual programming Ralph Lee said the channel would act as a "nationwide tannoy system" for Britain's 2.8 million Muslims during Ramadan.
He said it would be a "deliberate 'provocation' to all our viewers", including some whom might associate Islam with extremism.
Lee said there was a need to give a platform to the moderate majority of British Muslims, especially in the wake of the bloody killing of British soldier Lee Rigby on the streets of Woolwich in London, which was linked to Islamic extremism.
Channel 4's move "makes sense," Nick Grande, Managing Director of the Dubai-based TV consultancy ChannelSculptor, told Al Arabiya English on Tuesday.
"There's a massive Muslim population in the country and so it's a practical move for a mainstream free-to-air channel to air the call to prayer.
"It's a surprise it hasn't been done sooner. This demonstrates Channel 4's diversity," Grande adds.
'4Ramadan' programming
Muslims around the world fast between sunrise and sunset during Ramadan, the ninth month of the Islamic calendar.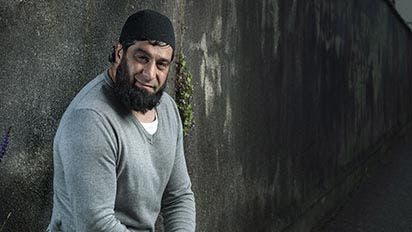 Channel 4 plans to broadcast the three-minute call to prayer daily at about 3am during the entire month of Ramadan. It will also include the sunrise and sunset prayer times during its weather reports. On the first day of the holy month, which is likely to fall on July 9, it plans to interrupt programing to mark all five calls to prayer.
The adhan broadcast will accompany a two-to-three minute short film called "Ramadan Reflections," as well as launching a season "4Ramadan" programs during the month. The broadcaster said it had consulted Muslim clerics about the series.
Part of the programming will include a half-hour documentary, "A Very British Ramadan" presented by former-professional rugby league player and star of the award-winning Make Bradford British, Rashid Khan. Rashid travels across the country, exploring the physical, logistical and spiritual preparations for the Holy month of Ramadan.
In a statement, Channel 4 said the specially-shot call to prayer "will be delivered by Hassen Rasool, considered one of the UK's best muezzins, and shows scenes from across London."
Channel 4's move was praised by the Muslim Council of Britain.
Increase or confuse the audience?
Channel 4 has built a reputation of being home to controversial programing. In 2008, the channel asked Iranian President Mahmoud Ahmadinejad to deliver its "Alternative Christmas Message," a yearly message which counters the Queen's annual speech.
"Channel 4 has made its name by being a public institution that is run like a private business," says Grande.
"Its mandate appeals to a wider demographic in an edgy way. The question is – will this increase or confuse its audience?"
The broadcaster was expecting criticism after announcing the move, Lee said.
"No doubt Channel 4 will be criticized for focusing attention on a "minority" religion but that's what we're here to do - provide space for the alternative and a voice to the under-represented."
Among the criticism, on Twitter, a group called Britain First, which describes itself as a 'patriotic political movement,' posted: "Get ready for a month's worth of TV programs pandering to Islam courtesy of Channel 4."
The criticism demonstrates that the UK "is a democracy and there will always be vocal minorities," said Grande.
The move does not imply that Channel 4 is "an Islam-skewed channel," he added.
"It's made its name for being racy – I'm not sure whether that fits with Muslim viewing but either way, it certainly won't change its programming roster to accommodate Muslim prayer times."