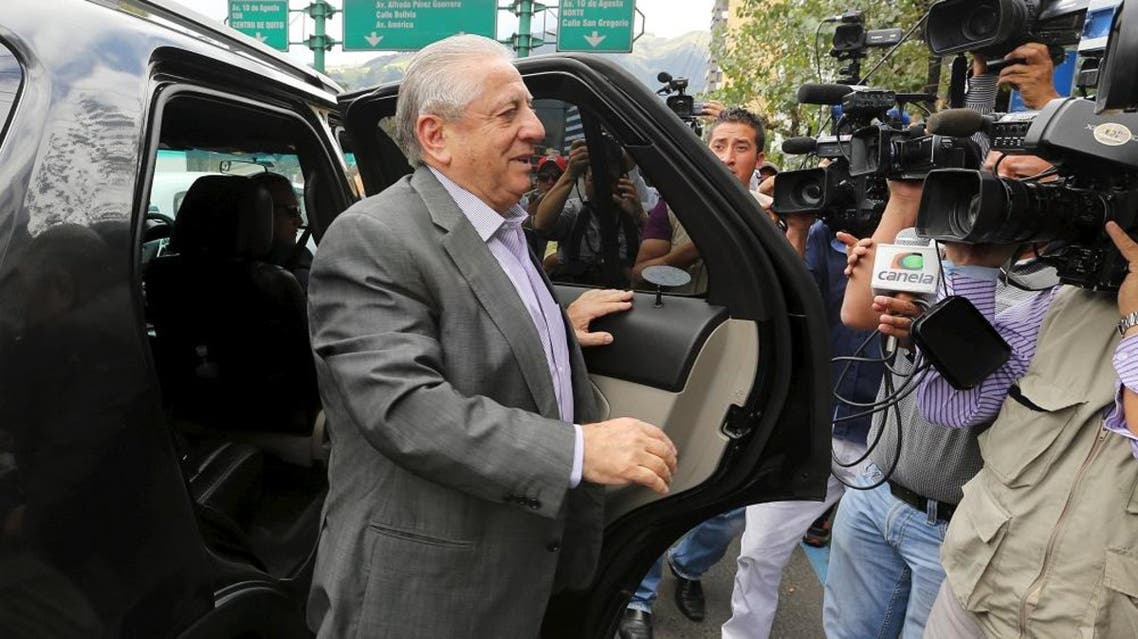 Ecuador orders arrest of football chief amid FIFA scandal
Ecuador on Saturday ordered the arrest of the president of its football federation, Luis Chiriboga
Ecuador on Saturday ordered the arrest of the president of its football federation, Luis Chiriboga, days after U.S. officials announced that he was one of 16 people to be charged in connection with a multi-million dollar bribery scheme.

The judge also issued arrest warrants for two other federation officials.

All three went voluntarily on Friday to speak with prosecutors after authorities froze their assets.

Chiriboga and another official were ordered to be held in house arrest, which is required by law because they are over 65, while the third was remanded into custody in prison.

Chiriboga has already been suspended by the football federation. His lawyer, Lucia Vallecilla, said prosecutors would have 90 days to review the finances of the federation as part of their investigation. She did not offer any further comment.

The heads of the associations that run football in North and Latin America, CONCACAF and CONMEBOL, and others with top jobs in the world governing body FIFA were among 16 people charged on Thursday on suspicion of bribery in connection with the sale of broadcast rights.