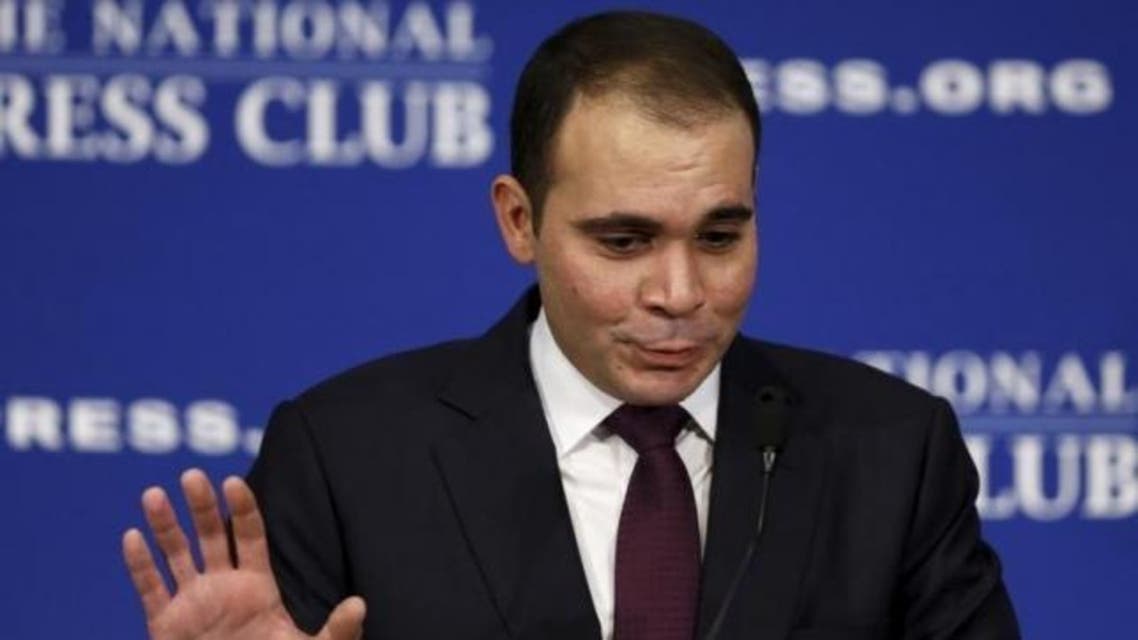 Prince Ali confident he can win FIFA presidential election
The 40-year-old Jordanian lost to Blatter by 133 votes to 73 in a presidential election in May, before Blatter was banned for eight years
Prince Ali of Jordan is confident he can win the FIFA presidential election and turn around what he says is a critical situation facing football's governing body.
Prince Ali, who is one of five candidates for the presidency vacated by Sepp Blatter, told reporters in New Zealand on Friday he believes he will win on Feb. 26 in Zurich and that he is the one person who can turn the organization around.
The 40-year-old Jordanian lost to Blatter by 133 votes to 73 in a presidential election in May, before Blatter was banned for eight years.
Prince Ali said "I am fully confident I will win this if things are conducted properly. Across the world the weight has been lifted off of people's shoulders. People want to be proud of being part of this organization again and, without going into specifics on numbers, I'm building on what (votes) had last time around."
Football New Zealand supported his candidacy in May and his visit on Friday was part of a worldwide tour to solicit support.
"FIFA is in a critical situation right now and we need to fix that," Prince Ali said. "We have one chance coming in February. I believe we have wasted a year and we need to get it right. FIFA's reputation has suffered dramatically and that has affected everything. There is a real desire to get things back on track.
"We have a lot of good people in football around the world, but you have to have a leadership that understands what needs to be done. I believe (I'm) the only one who can really come in and do this."
Priorities
His priorities would be to restore FIFA to its role as a "service organization" for players and fans and to implement a two-term limit for presidents and executive committee members.
"We have to come back to good practices to make it a modern organization which is relevant for the time we live, and to restore faith for all our stakeholders," he said. "At the end of the day FIFA is the umbrella for football across the globe and it would be a shame to let things go on the way they are. That is why I'm running as a candidate, to fix this up.
"A president of FIFA needs to be somebody who rolls up his sleeves, goes on the ground and works directly with national associations. I know I will. That's the point, I'm my own man and I'm doing things exactly as they should be and hopefully when I win and I get that mandate that will be the impetus to really drive things the way they should be."
Prince Ali was determined to establish a culture of full transparency within FIFA.
"In terms of all aspects of the organization, whether it is our financial situation, salaries, the World Cup bids, we need to be really open because that is what the world deserves for the most popular sport," he said.
He dangled the carrot to New Zealand of direct World Cup entry for the winner of an Oceania qualifying competition, saying he would lobby to eliminate the current system which requires a playoff against a team from another confederation.
"I'm totally against the idea of a half slot," he said. "It's a real challenge not just for Oceania but also for Asia, Conmebol and Concacaf as well." Prince Ali also supports an enlarged World Cup but would not make it an election issue.
"We have to look @ how things are conducted within FIFA in terms of how decisions are made," he said. "(There is) room for enlarging the World Cup but that subject should not be brought up by a reform committee or during a FIFA presidential campaign."