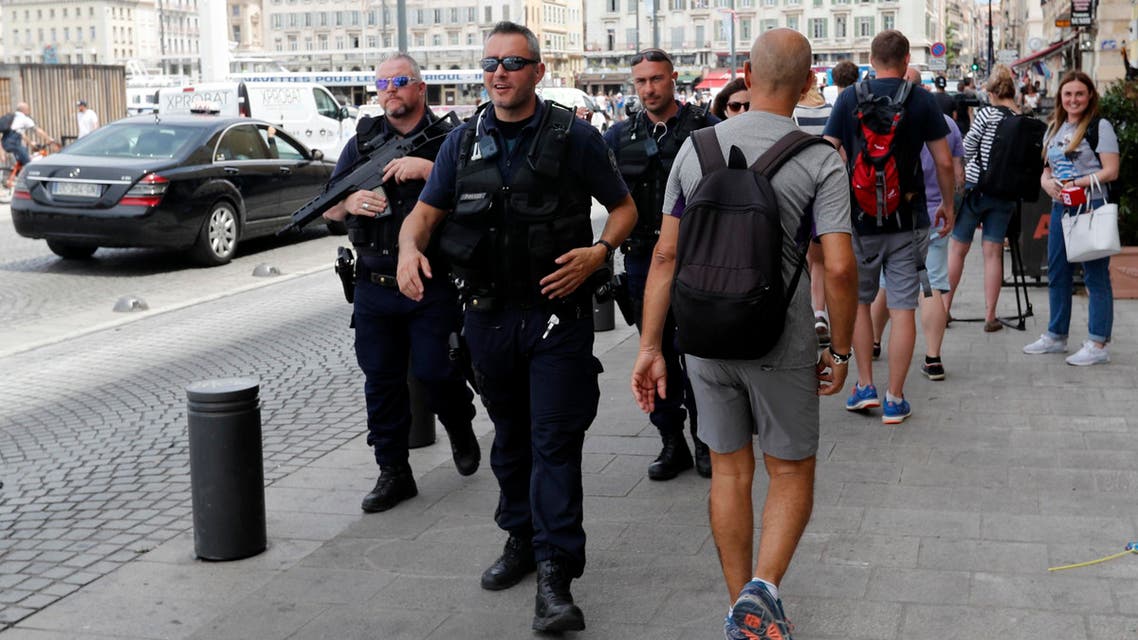 'ISIS, where are you?' England fans clash with locals before Euro 2016
Now, law enforcement authorities are bracing for two days during which tens of thousands of England and Russia fans are expected to descend on the city
Soccer supporters from England fought overnight with locals in the French city of Marseille's historic center, blaming youths from the city's gritty suburbs for provoking the clashes.
The brief clashes raised fears of more violence ahead of Saturday's European Championship match between England and Russia at the Stade Velodrome.
Now, law enforcement authorities are bracing for two days during which tens of thousands of England and Russia fans are expected to descend on the city for the match.
According to The Independent, a UK daily, some fans were heard chanting: "Isis, where are you?"
Marseille, a coastal city on the country's south coast, is the home of many people of Arab and North African descent.
French Interior Ministry spokesman Pierre-Henry Brandet said four police officers were lightly hurt in Thursday's violence and police detained two people, one French and one English.
"UEFA regrets the skirmishes that occurred in Marseille yesterday," the governing body of European soccer said Friday in a statement. "We are confident that the safety of travelling fans will be ensured by the local authorities which are responsible for order in the city. We make an appeal to all fans to behave respectfully throughout the tournament."
Following deadly attacks in Paris by Islamic extremists and fears Euro 2016 is also a target, security already is at an unprecedented high for the month-long tournament that kicks off Friday in Paris when host France takes on Romania.
Anthony Heraud, the 34-year-old manager of Irish pub O'Malley's, told The Associated Press that local youths started the trouble in the Old Port.
"There were some small exchanges but nothing too nasty," Heraud said. "Englishmen are cool. They were just partying, singing a lot. But no problem."
An Associated Press reporter saw fans throwing bottles and plastic chairs at one another. Riot police with shields separated the two groups and fired tear gas to disperse them.
Mark Roberts, head of soccer policing in Britain, said England fans had been in the city "without issue" until locals arrived.
"At around midnight, there was a short confrontation where a group of approximately 70 local youths approached a pub where England fans had congregated," Roberts said. "This was quickly dealt with by French police and one English supporter was arrested. We are aware of no further incidents overnight."
English soccer fans have been largely praised for their behavior during recent tournaments.
Peter McKinley-Smith, a 52-year-old England supporter from Chesterfield, said Friday that it was only a tiny minority of hooligans among the thousands of true fans.
"It is a really, really small element who are here for that," he said of the violence as he strolled around the Old Port looking for a French cafe that would serve an English breakfast. "Everybody else is here to enjoy the football and the French atmosphere."

(With the Associated Press)