Al Ain enter second leg of AFC final with advantage
On the face of things Al Ain achieved exactly what they set out to from the first leg of their AFC Champions League final
On the face of things Al Ain achieved exactly what they set out to from the first leg of their AFC Champions League final. They will host the second with an away goal to their name, only losing 2-1 to Jeonbuk Hyundai Motors in South Korea on Saturday. And yet there was plenty to rue about the match from an Emirati perspective.
Zlatko Dalic and his players were made to reflect on a missed opportunity to give themselves an even better platform for the second leg. Al Ain held the lead after Danilo Asprilla's half volley on 63 minutes, yet somehow contrived to let their advantage slip with Brazilian Leonardo bagging a brace to turn the tie around.
"I can be happy with the performance of my players tonight, but I cannot be satisfied with the result," said Dalic after the first leg defeat. "I'm convinced we didn't deserve to lose the game, but we did enough for the second leg at home. We played against a very, very strong team who have big support from 40,000 people pushing their team forward. But it will be a big game at our home. When you play away and you score a goal and lose 2-1, you should be happy with this result, but we are not."
That is perhaps the greatest illustration of Al Ain's progress over the past year or so. They have given themselves a genuine chance of winning the AFC Champions League for only the second time with an away goal and a generally positive performance in South Korea and yet Dalic and his players were left disappointed as they flew home.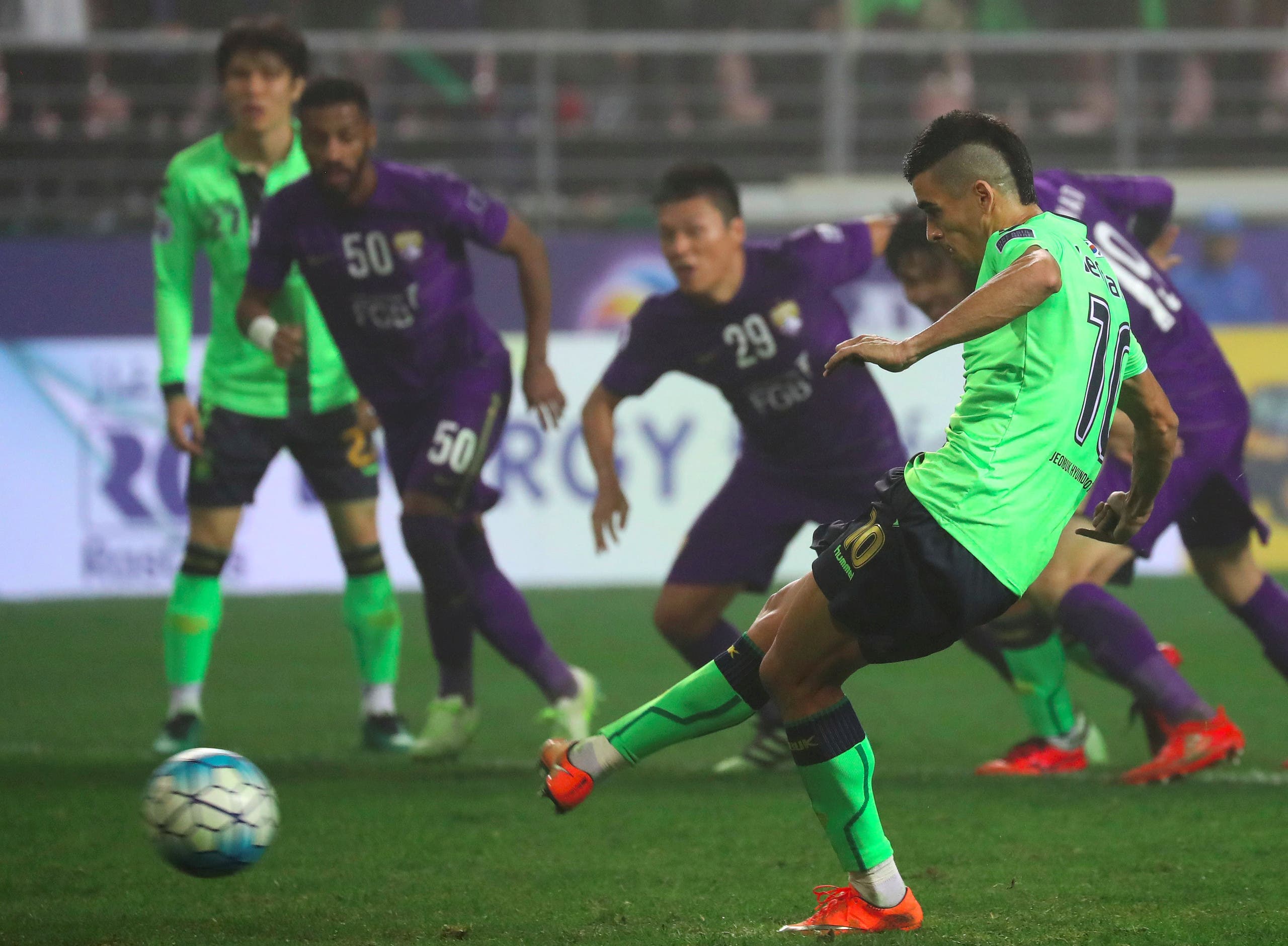 Maybe Dalic was so downbeat about the first leg defeat because he recognises just how tough a challenge Jeonbuk Hyundai Motors will put up at Hazza Bin Zayed Stadium this weekend. The South Koreans are a naturally conservative side, with manager Choi Kang-hee sure to set his team up to sit deep, defend and plug the gaps in the second leg. They have something to defend and that's what they will almost certainly do.
"It will be a big fight there," said the Al Ain head coach after the first leg. "But I'm convinced, I'm sure, we will play a fantastic game because we fight to be champion. It will not be easy, it's a competitive team, a compact team." Indeed, the second leg could prove even tougher than the first for the Emirati side, despite them being at home.
Of course, if Al Ain do find a way to overturn the 2-1 deficit and claim the AFC Champions League title another landmark moment in the recent rise of football in UAE would be marked. Al Ahli made it all the way to competition's final last year, narrowly losing to China's Guangzhou Evergrande. Now Al Ain can pick up the baton and cross the line for the Emirati game (not that many Al Ahli fans would celebrate that).
Changes are needed for the second leg. Dalic must aim to move away from the long-ball strategy that nullified Omar Abdulrahman for their South Korean hosts. Al Ain must get the ball into the playmaker's feet and make the most of him on the edge of the opposition penalty area.
The 4-3-3 formation must be altered to harness their best player and to get the best out of their team as a whole. When things are right for Abdulrahman they tend to be right for everyone else in his team. The visitors to Hazza Bin Zayed Stadium will do their best to thwart him again. That is something that must be overcome.
If Dalik can get things right on the tactics board Al Ain should subsequently get things right on the pitch, even accounting for their struggles at home this season. They have the quality to beat Jeonbuk Hyundai Motors. They have the quality to finish the year as the best team in Asia.