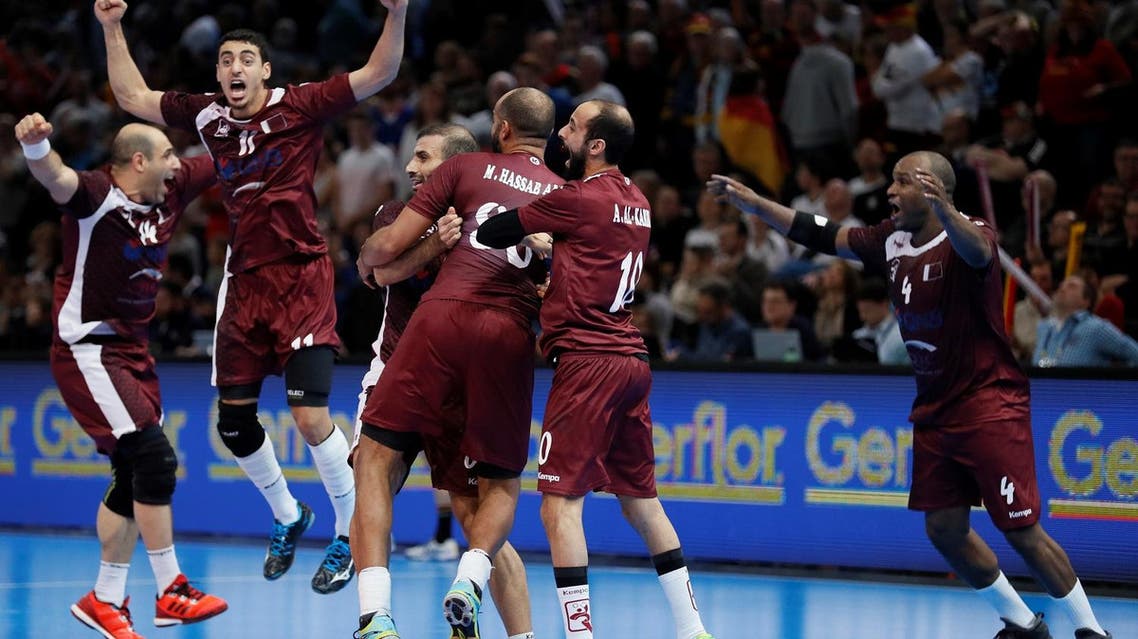 Qatar beat Germany in last minute goal shock
Qatar have rocked the sporting world by beating Germany 22-20 in the world handball championships in the last-16 stage
Qatar have rocked the sporting world by beating Germany 22-20 in the world handball championships in the last-16 stage on Sunday.
Qatar stole victory with barely two minutes of the match left to go. The Gulf team's victory marked the first time for the European team to miss the quarterfinals in three years. Germany had previously made it through the group stages with relative ease, before Sunday's defeat.
Raffael Capote was the star of the match for Qatar, who were the 2015 runners up, after scoring nine goals, including the last goal that clinched the match. Sunday's victory for Qatar was in deep contrast to the Rio Olympics where they were easily beaten by their German rivals. Qatar take on Slovenia.