Lewis Hamilton beat Sebastian Vettel to win the Spanish Grand Prix on Sunday, tightening Formula One's intense title fight.
Vettel edged past the pole-sitting Hamilton at the first corner, but the British driver overtook Vettel's Ferrari with more than 20 laps left while running on a faster set of tires as Mercedes' pit strategy paid off.
"What can I say? Fantastic job. The strategy was on point with the pit stops," Hamilton told his team via radio after crossing the finish line.
Second win
Hamilton's second win in five races this season cut Vettel's lead from 13 points to six heading into the Monaco GP.
It was the three-time world champion's 55th career victory and his second at the Circuit de Barcelona-Catalunya after first winning here in 2014.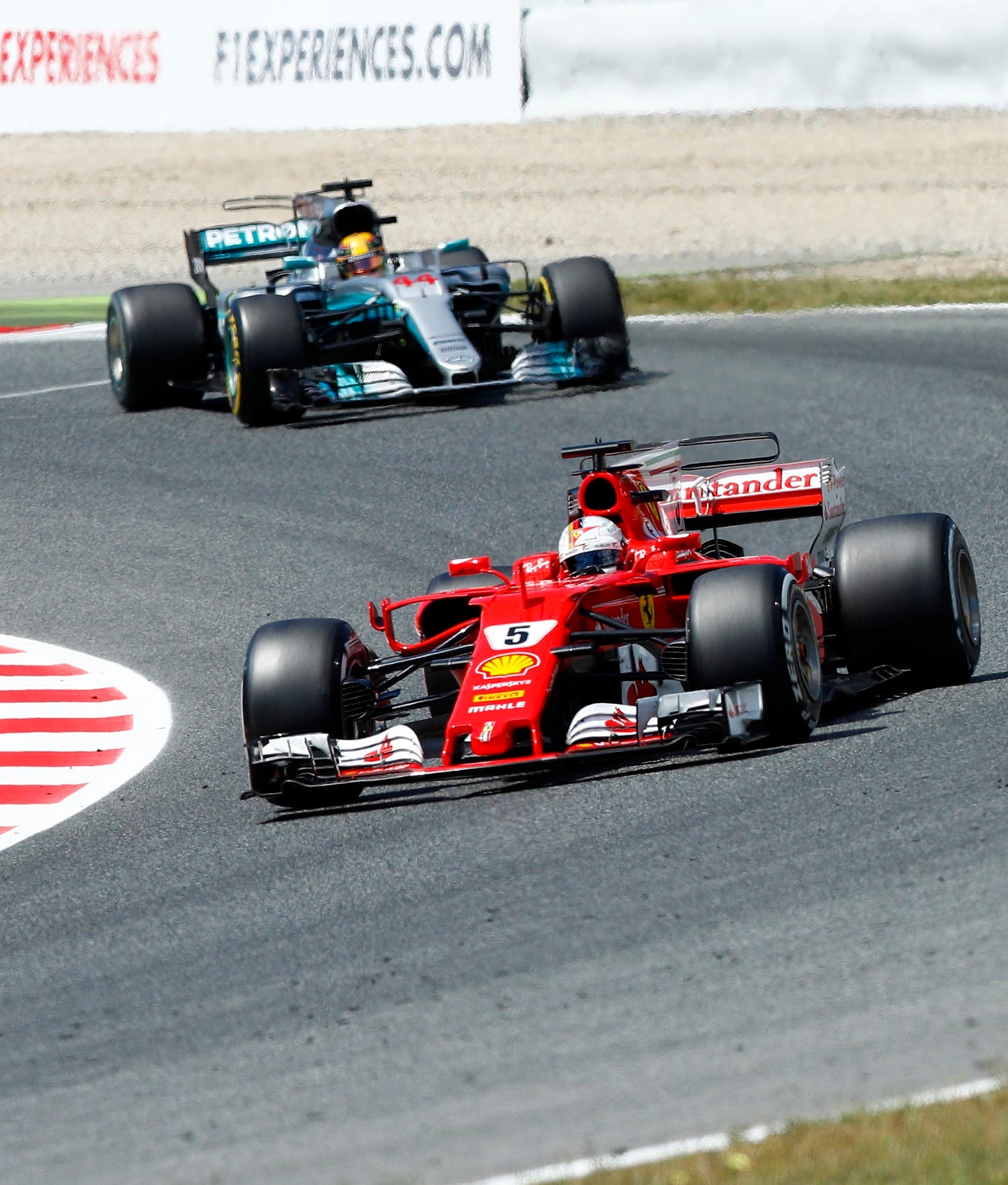 Daniel Ricciardo brought his Red Bull across in a distant third place to complete the podium, his best result of the season.
Ferrari's Kimi Raikkonen and 2016 race winner Max Verstappen of Red Bull collided on the first turn, knocking both drivers out of the race.
Hamilton's teammate Valtteri Bottas also dropped out after his Mercedes engine failed midway through the race.