Stunning 'model looks' of Russian athlete Anastasia Bryzgalova makes headlines
A Russian curler competing at the Winter Olympics has attracted attention over her "model looks."
"The 25-year-old is a world champion at the sport, having won the 2016 World Mixed Doubles Curling Championship with husband and curling partner Alexander Krushelnitskiy," reported The Sun, adding:
"But it's Bryzgalova's face, and not her achievements, which is apparently garnering the most interest online."
Her Instagram page is being flooded with comments by new fans who are stunned by her beautiful features.
Embarrassing fall
On Tuesday, a tearful Bryzgalova leaped into her coach's arms after her team's victory, which earned the Russians the first Olympic medal in mixed doubles curling.
The game, which is a faster, more energetic offshoot of standard single-gender curling, is making its Olympic debut at the Pyeongchang Games.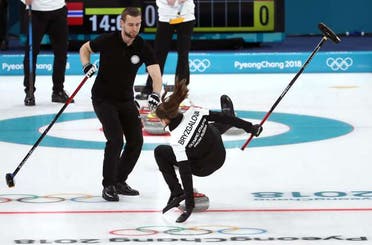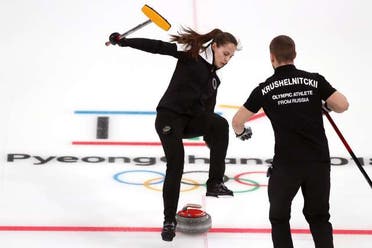 The most dramatic moment of the game came in the third end, or round. Bryzgalova was shuffling backward while strategizing with Krushelnitckii when she stumbled over a stone she didn't realize was behind her. For a second, it seemed as if she would recover her footing, but seconds later, her legs went flying out from under her and she crashed hard onto her backside.
It is very rare for a curler to fall in professional curling, and the spill drew gasps from the stunned crowd.
Curlers wear special shoes to help them maneuver across the ice. On one foot, they wear what's known as a "gripper," which has a rubbery bottom that helps them grip the ice. The other shoe is known as a "slider" — it has a very slippery Teflon sole that helps the curlers glide.
After looking momentarily stunned, Bryzgalova stood up and gave a sheepish smile. Her coach said she was not hurt in the fall, and she laughed off the embarrassing moment after the match.
"It was very simple — I forgot about the stone that was behind me," she said.
(With AP)