Civil war-ravaged Afghanistan, which makes its Test debut today has a lot to thank India for its graduation to the longest and most prestigious form of cricket overcoming multiple odds along the way.
India is the nursery of Afghan cricket providing since 2015 a safe sanctuary to players to practice the "gentlemen's" game in a peaceful environment sans daily bombings and terrorist attacks that their native land is today known for.
And in the fitness of things, they are playing their first ever Test match in Bangalore on Thursday against India – the world's wealthiest cricket nation which has groomed and mentored them.
On the eve of making it to the elite club, Afghanistan Cricket Board CEO, Shafiq Stanikzai, said that his impoverished country owes a huge debt of gratitude to the Board of Control for Cricket in India (BBCI), adding emotionally that the "debt can never be repaid".
Stanikzai is on record declaring in January that India has done much more for Afghan cricket than Pakistan, although Afghan cricket was born in the refugee camps in Pakistan where countless Afghan families took refuge from the recurring violence, which engulfed them in the 1980s and 1990s.
BCCI has gifted the Shaheed Vijay Singh Pathik Sports Complex in Noida, on the outskirts of New Delhi, as a temporary "home-ground" to the Afghan team. BCCI also went out of its way to help the Afghan team "host" a three-day T20 series against Bangladesh in Dehradun.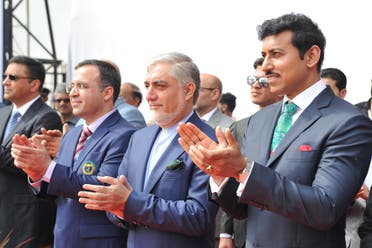 Financial assistance
It has also made it mandatory for all teams touring India to play one cricket match against Afghanistan. Stanikzai gratefully acknowledged that India provides a lot of financial assistance to Afghan cricketers in India, besides contributing one million dollars for the timely construction of Kandahar International Stadium.
BCCI – which is spearheading India's carefully choreographed cricket diplomacy to steal a march over Pakistan – has even invited Afghanistan president Ashraf Ghani to watch his team play its first Test match against India at Bangalore.
S. Sabanayakan, vice president of the Kuwait-based Asian Sports Press Association, told Al Arabiya English that "India has given wings to Afghan cricket to achieve its dream of making it really big in international cricket".
The cricket writer who is Sports Editor of Calcutta's newly launched Eastern Chronicle newspaper remarked: "India has done a lot for world cricket in the past by rehabilitating an outcaste like South Africa. We have sowed the seeds of cricket even in China. So it's not surprising that we groomed Afghanistan by providing infrastructure and technical and financial assistance to introduce the babes of world cricket to Test cricket."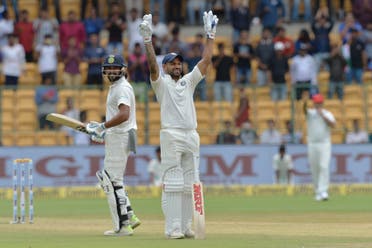 World-beaters
In exile in India, Afghan cricket is producing world-beaters like 19-year-old spinner Rashid Khan. In March, the teenager became the fastest bowler to reach 100 one-day international wickets, and is currently the world's top-ranked Twenty20 bowler.
Khan was one of the three Afghan players in this year's Indian Premier League – Pakistani cricketers are now systematically barred from IPL – and proved one of its most dangerous bowlers. He took 21 wickets for runners-up Sunrisers Hyderabad, who paid $1.4 million for his services.
After Rashid was lavishly praised by the legendary Sachin Tendulkar, who described him as the "best T20 spinner in the world", a campaign was launched to given him Indian citizenship so that he could represent the cricket crazy nation. But the spinner has politely declined the offer saying that he is proud of his Afghan nationality!
India's role in Afghan cricket is evident from a tender the External Affairs Ministry recently floated for making a 10-minute movie titled: Afghan Cricketers: The Rising Stars to showcase the rise of Rashid Khan and Mohammad Nabi on Indian soil.
The Indian Express newspaper quoted an unidentified official saying: "The subtle message is to Pakistan…that Pakistan exports terrorism, and that is the reason their players have not been allowed to play in Indian domestic cricket. Whereas Afghanistan, which has suffered terrorism, has exported talented players, and the Indian people and the government are welcoming their participation…"