Malala Yousafzai was reduced to fits of laughter on Friday by Queen Elizabeth II's husband Prince Philip as she met the royal couple at Buckingham Palace.

The 16-year-old, who was shot by the Taliban for championing girls' rights to an education, met Queen Elizabeth at a reception for youth, education and the Commonwealth.

The activist survived being shot in the head on her school bus on October 9 last year and was sent for treatment to Britain where she now lives.

Infographic: Malala's rise to fame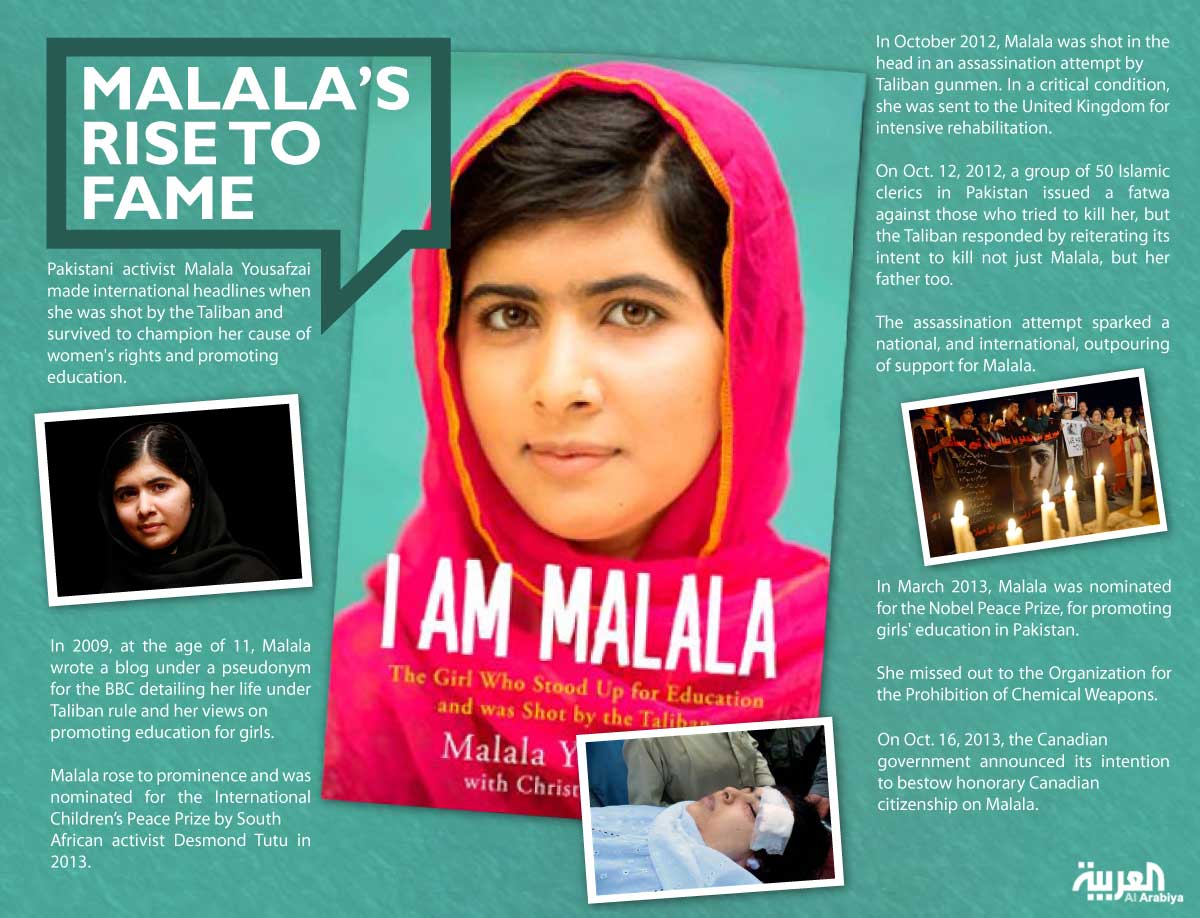 Infographic: Malala's rise to fame
SHOW MORE
Last Update: Wednesday, 20 May 2020 KSA 09:40 - GMT 06:40