Hollywood star Will Smith living it up Dubai style
Smith spends holiday wearing local garb, skydiving and giving impromptu performance
Hollywood movie star Will Smith was spotted in the United Arab Emirates living the Dubai life along with his wife and two long-time friends, according to UAE based news website Emirates 247.
Smith, who was accompanied by his companion Jada Pinkett-Smith, 'Fast and Furious 7' actor and singer Tyrese Gibson and singer-songwriter Maxwell, publically celebrated both his 16th wedding anniversary and New Year's Eve in the popular UAE destination.
During his stay in the UAE, the Fresh Prince was spotted in a YouTube video dressed in traditional Emirati dress, also known as the Dishadasha, while enjoying a traditional local meal in celebration of Gibson's birthday.
After the celebration, Gibson posted on his Instagram account: "Yup, it's happened Dubai. Will Smith and lovely wife Jada and @maxwell sung happy birthday to ya [SIC] boy! Will Smith is in Dubai this town will never be the same... I got my #Family here! Wow!"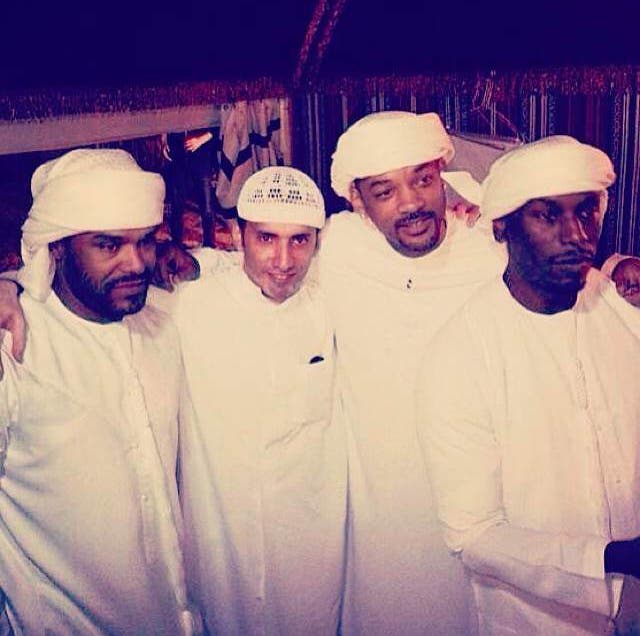 But that's not the only place that Smith, 45, visited during his stay.
The Hollywood superstar was also seen at Sky Dive Dubai for what seemed to be his first skydiving experience.
Maxwell posted a picture of Smith on his personal Instagram account with the caption: "#willsmith instructs us on how to properly fall from a plane though it was his first time #bukhashbrothers #tyresewhereareyou #thankyoudubai."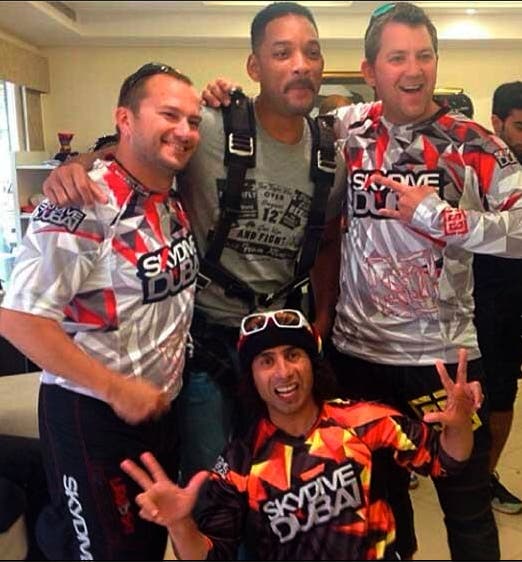 On New Year's Eve, the Hollywood star surprised many fans by jumping on stage at the stroke of midnight to sing 'Gettin' Jiggy Wit It' at Barasti Beach bar, one of the trendiest venues in Dubai.
The Smiths' week in Dubai took a somber turn after the couple woke up to news that Will's former co-star James Avery (Uncle Phil in the Fresh Prince of Bel Air) had died after having heart surgery.