Ex-Playboy bunny feels 'reborn' as a Muslim
'Today is not just my birthday, but also the day that I am born again' Felixia Yeap wrote in a tell-all post
A former Playboy bunny officially converted to Islam on Thursday, in news that hit the headlines across Asia as she described the move as feeling "reborn."
The 28-year-old Malaysian woman, widely known as Playboy bunny Felixia Yeap, wrote a tell-all post on social media after she became a Muslim.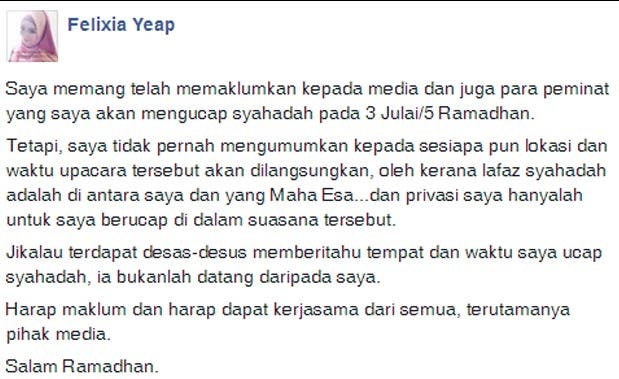 "Today is not just my birthday, but also the day that I am born again. The day that I finally return after 28 years of finding the way home," Yeap was quoted as writing by The Malaysian Insider.
While many converts change their name to something more Islamic, Yeap said she would strive to keep her Chinese name, Chin Yee, given to her by her mother.
"My Chinese name means tranquility and elegance," said Yeap, adding that her conversion was the result of a seven-month quest to learn about Islam. She then began wearing the Islamic head covering, the hijab.
'Publicity stunt'
But when the story of her love for the hijab hit headlines in December last year, many of Yeap's 148,000 fans left her Facebook page, accusing her trying to garner publicity.
"From the moment I pledged to wear the hijab, even though I was not a Muslim at heart, until this moment (July 3, 6am) where I am a Muslim at heart who only waits for the official pronouncement, I have gone through many trials and tribulations," said Yeap, who once worked at The Playboy club in Macau.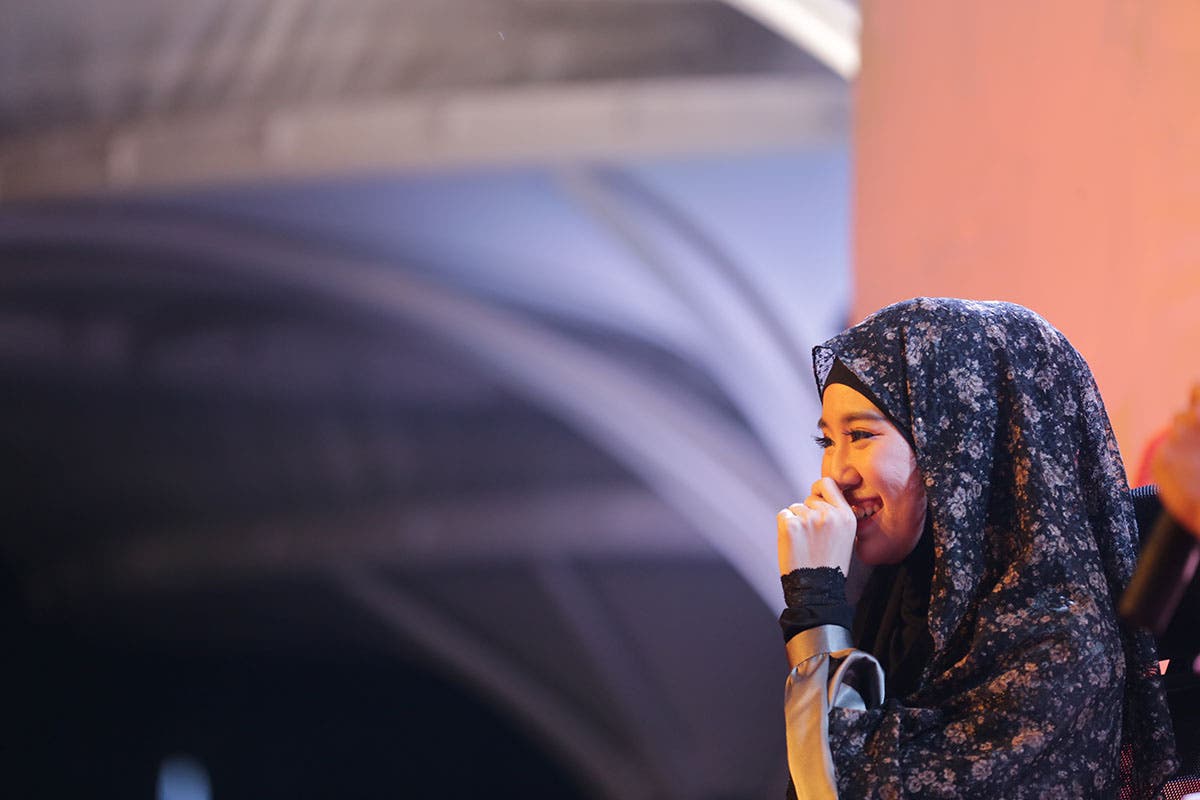 Her move had been met with some criticism, however, revealing that she had persevered months of insults and alienation because of her decision.
But through her journey, she said her mother bravely endured sarcasm from their relatives.
"She did not object (to it), in fact she gave her blessings when I told her that I was learning about Islam and intended to embrace the faith.
"Many converts are disowned by their families for making the same decision. Some of them hide their identities as Muslims from their family members for fear of being alienated and disowned," she wrote.
According to the Insider, Yeap first broke the news of her conversion in front of some 2,000 people at an event ahead of the holy month of Ramadan last Friday.