Lucky number 12? Erdogan's hat-trick goes viral
The PM made sure to wear shirt number 12 as he would be the 12th president of modern Turkey, if elected in upcoming polls
A video of Turkish Prime Minister Recep Tayyip Erdogan scoring an improbable three goals in just 15 minutes as he took to the field in a football friendly to mark the opening of a new stadium in Istanbul has gone viral.
During the game, the 60-year-old prime minister, who is standing in presidential elections on Aug. 10, made sure no one forgot his candidacy by wearing the shirt number 12 as he would be the 12th president of modern Turkey, if elected.
Erdogan, an avid football fan who played as an amateur in his youth, took part in a match to mark the opening of the new stadium of the Istanbul Basaksehir team.
Istanbul Basaksehir, previously known as Istanbul BB, will play in Turkey's top-flight Super Lig in the coming season after winning promotion last year.
Dressed in a bright orange football strip, Erdogan saw his team fall behind 0-3 in the opening minutes of the game late on Saturday.
But then with almost his first touch of the ball, he smashed a shot past the goalkeeper and into the net with an impressive right foot strike.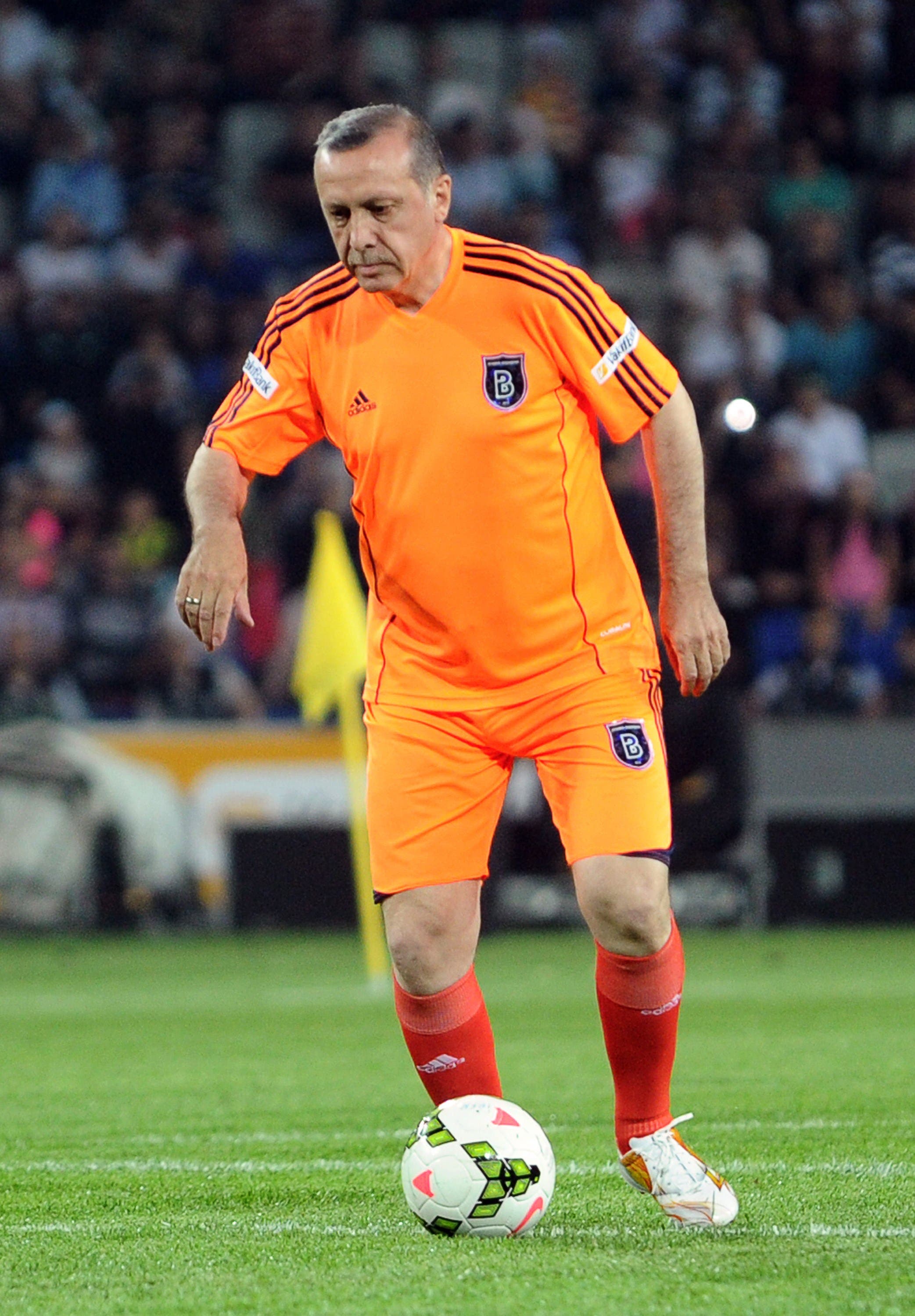 Then even better was to come, when he sent a deft left-footed chip flying over the goalkeeper's head.
Some 15 minutes after the first goal, Erdogan completed his hat-trick with a somewhat easier shot after being given almost all the time in the world by the opposing team's defenders.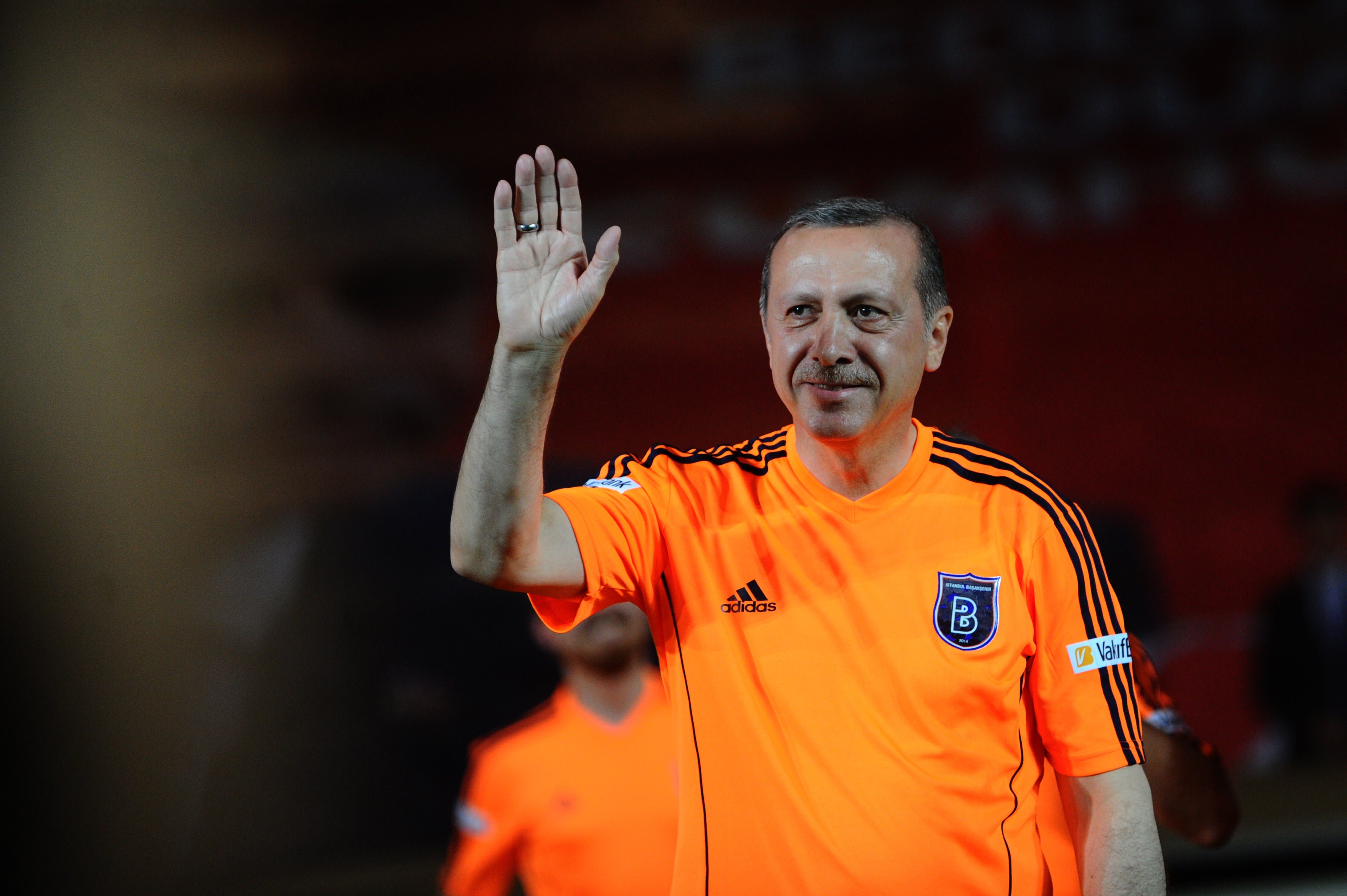 Erdogan was given a rousing reception on the pitch where supporters held up adulatory placards like "As long as you live, Turkey will remain the champion."
Turkish state television covered the game live with the commentator yelling with excitement as Erdogan scored his goals, according to Agence France-Presse.
Erdogan declared that the new stadium would be named after Turkey's national football coach Fatih Terim.
Social media reactions
Following Erdogan's performance, social media users took the Internet to debate the PM's performance.
"A president who sweats, runs and scores goals. Just as he has been throughout his political life," Yusuf Yerkel (@YusufYerkel), an adviser to Erdogan wrote on twitter.
Another user Serdar Akinan said: "Wish he (Erdogan) played just football..." while Mustafa Bozkurt, wrote "Turkish politics in a nutshell: offside goals, rivals unable to defend themselves, immodesty..."