Jordan MP's 'sit down Hind!' memes go viral
MP Hind al-Fayez erupted in anger as she defended herself against claims that her seat was allocated through non-democratic means
Social media users in the Middle East did not let the shouting match between Jordanian parliamentarians last week pass in peace as Twitter and Facebook were flooded with memes about the fight.
MP Hind al-Fayez erupted in anger as she defended herself against claims that her seat was allocated through non-democratic means which prompted a fellow parliamentarian to yell "sit down Hind!" several times.
She didn't.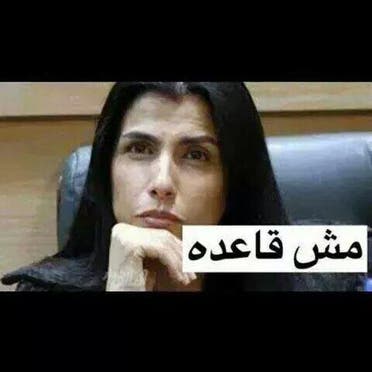 The MP, who is seen in the video yelling at Fayez, was identified as Yahya al-Saud, which according to news website al-Monitor, has a history of verbally and physically assaulting others in parliament.
His determination to get Fayez to sit down prompted many memes as social media users redirected their sense of humor towards Jordanian politics.
At one point, Saud starts cursing the policy allocating a certain quota of seats to female candidates.
"God curse this quota," he repeatedly said , even after he was asked to apologize.

In one meme, a user took a screen shot of the popular animated film Shrek in which the main character holds a tree log above her husband's head with a caption reading: "Sit down Hind!"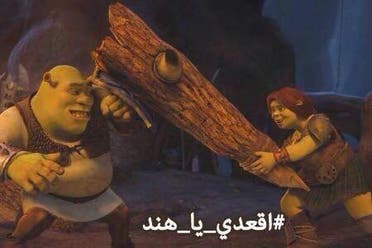 Another meme, a group of MPs are standing in prayer with thought bubbles read: "Dear God, please make Hind sit down," and others replying "Amen."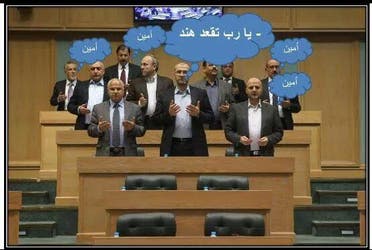 The fight, caught on camera and seen by tens of thousands of users on YouTube, began as a discussion on the recent arrest of an Islamist politician before it evolved into a brawl filled with accusations and insults.
A Facebook page simply posted a photo of a Fayez with a caption reading: "A rare photo of Hind al-Fayez seen sitting."