Jennifer Lawrence chooses to pose naked for Vanity Fair
Earlier in in September, 2014, Lawrence was the victim of a series of attacks on actresses which saw personal nude photographs hacked and leaked
U.S. actress Jennifer Lawrence, victim of a hack attack in 2014, posed nude for Vanity Fair, according to a photo posted on the magazine's Instagram account on Friday.
Earlier in in September, 2014, Lawrence was the victim of a series of attacks on actresses which saw personal nude photographs hacked and leaked in the internet.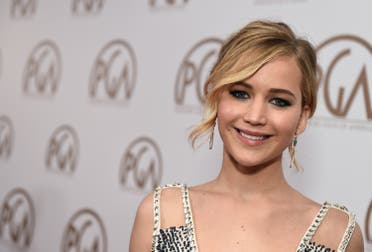 "It is not a scandal. It is a sex crime," she told Vanity Fair following the hack in September.
This month's magazine features a photo of the star with nothing but a Boa constrictor, a large and heavy species of snake, making its way above her body.
"It is a sexual violation. It's disgusting," she described September's hacks.
"The law needs to be changed, and we need to change. That's why these websites are responsible."
Lawrence is now revealing her body, but on her own terms.
"Jennifer has the perfect combination of strength, sexuality, and humor, and, above all, tomboy to pull this off," Vanity Fair fashion and style director Jessica Diehl was quoted by the magazine's website as saying.
The shoot went smoothly until the snake, which is not venomous, starting displaying an interest in the actresses' neck which prompted editors to wrap up the shoot.
Another photo shows her in a pool with a white cockatoo resting on her arm.
The photo-shoot took place in a private residence in Hollywood's Beverly Hills, and features several photos of Lawrence posing in outfits styled by the magazine's editors.