Overexcited nuns swarm Pope Francis in Naples
'They are going to eat him! Sisters . . sisters!' one cardinal could be heard saying as the nuns surrounded the pope
A group of nuns overexcited to see Pope Francis had to be reined in by the Archbishop of Naples over the weekend, reported the Telegraph newspaper on Sunday.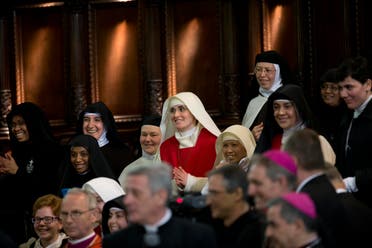 Pictures of the meeting showed the pontiff surrounded by the overzealous nuns, who were all let out from their convents during the pope's visit to Naples.
The nuns swarmed the head of the Catholic Church, showering him with gifts and greetings.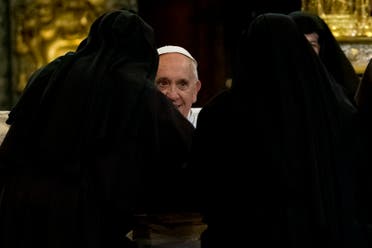 The Telegraph reported that Cardinal Crescenzio Sepe could be heard urging restrained as the scene unfolded, to the evident bemusement of the pope.
"Sisters . . . Later. . . . well would you look at that. And these are the cloistered ones. Just imagine the non-cloistered ones," Cardinal Crescenzio Sepe said, whose comments provoked laughter among the crowd gathered at the cathedral.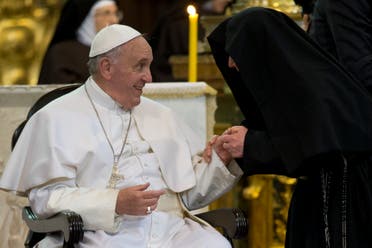 "They are going to eat him! Sisters . . sisters!"
Pope Francis could be seen smiling as members of staff and security personnel tried to restrain the nuns.