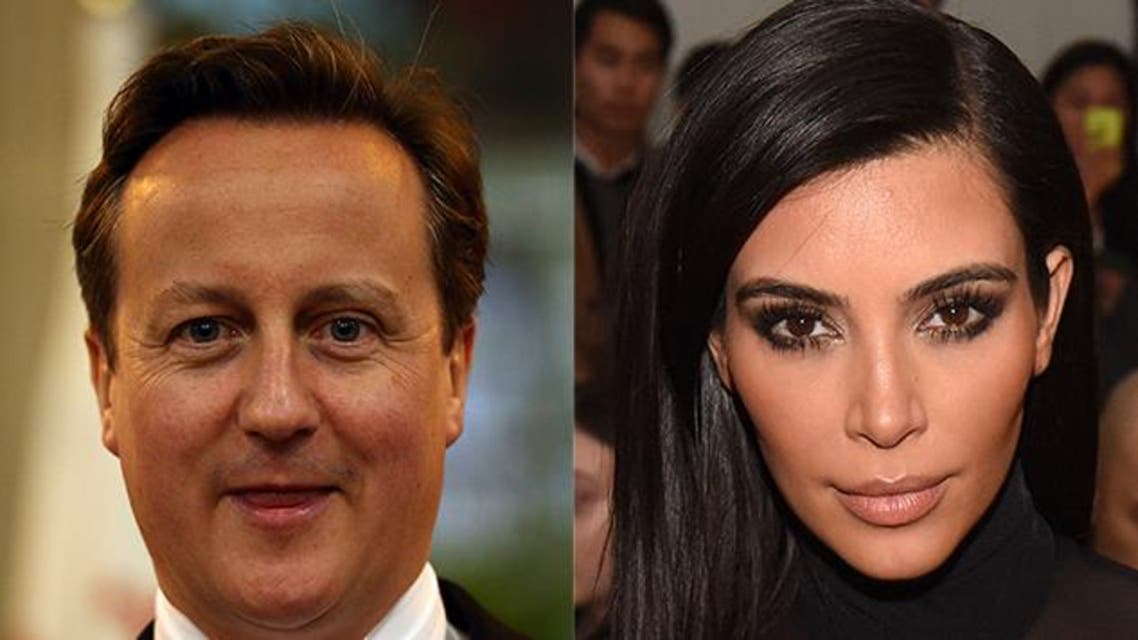 In shocker, David Cameron says he's related to Kim Kardashian
The British PM's long lost cousin will probably be seen in a new light
British Prime Minister David Cameron has revealed he is related to reality TV star Kim Kardashian, British press reported on Tuesday.
In a recent interview with Heat magazine, the prime minister said he does not watch "Keeping up with the Kardashians" but that Kim is his thirteenth cousin.
Genealogy website, geni.com, reveals that Sir William Spencer, born in 1555 is the mutual ancestor between the reality TV star and the prime minister, according to The Telegraph.
During the interview, the prime minister also discussed what he had aspired to be when he a child.
"All sorts of things: a soldier, a lorry driver, a farmer," he said, adding: "I wasn't sure till I left university, then decided I wanted to be a politician."
He also disclosed his fear of rats and inability to multi-task.