Disney to open new 'Star Wars' theme parks
The announcement was made Saturday at the company's D23 Expo – although no timescale was given for the project
Walt Disney Co. has announced it is to construct two new Star Wars theme parks at Disneyland, California, and Walt Disney World Resort in Florida.
According to CNN, among the planned attractions will be a chance for visitors to enjoy drinks at a Mos Eisley-style cantina and fly into one of the most recognizable ships in the galaxy, the Millennium Falcon.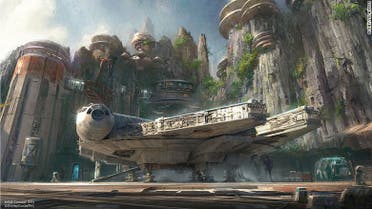 Speaking about the new project, Disney CEO Bob Iger, said: "We wanted to bring 'Star Wars' to every corner of our company ... Not only on screens but in real life."
"We are creating a jaw-dropping new world that represents our largest single-themed land expansion ever," he said.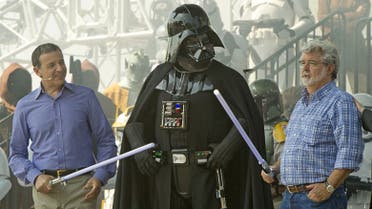 "These new lands at Disneyland and Walt Disney World will transport guests to a whole new Star Wars planet, including an epic
Star Wars adventure that puts you in the middle of a climactic battle between the First Order and the Resistance," he added.
The announcement was made Saturday at the company's D23 Expo – although no timescale was given for the project.