An Israeli woman who recently moved to New York has a stark resemblance the United States' First Lady. Mira Tzurr not only looks like Melania Trump, but also has a similar accent.
US newspaper Miami Herald stated that she charges $3000 for each appearance she makes on a TV show, advertisement or event.
Melania is one year older than her Israeli look-alike, who has the same size and measurements. Mira has even impersonated 46-year-old Melania Trump for 8 times. According to the Fast Forward website that keeps up with Jewish and US celebrities' news among others, Mira was able to earn $24000, ever since Trump's inauguration on January 20.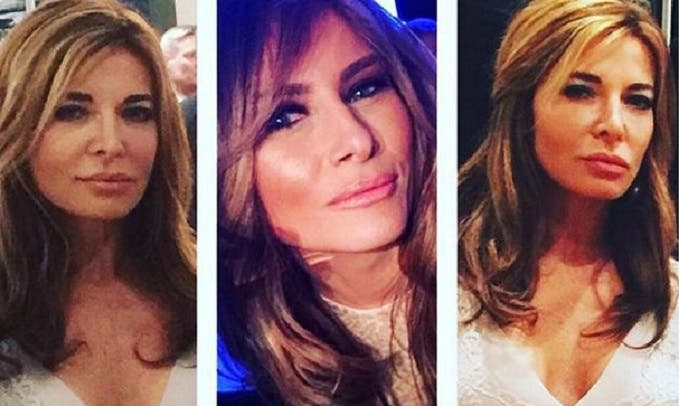 Israeli Tzurr is a ballet dancer who lived in Tel Aviv. When she immigrated to the US, she worked as a model amid high levels of competition that hindered her progress. She kept looking for an alternative career until she discovered 6 months ago, the great resemblance between her and Melania Trump. She seized the opportunity and started to earn money from her appearances ever since Trump made it to the White House.