The village of Laynah north of Saudi Arabia is famous for its miraculous water wells that go back to the reign of Prophet Suleiman.
The legend has it that the wells once reached 300 in number, and that they were carved in in the solid rocky soil in Laynah by King Suleiman's army of jinn to provide water for the king's army.
Laynah is located about 100 kilometers from the Saudi northern borders and is one of the most important historic cities in the kingdom.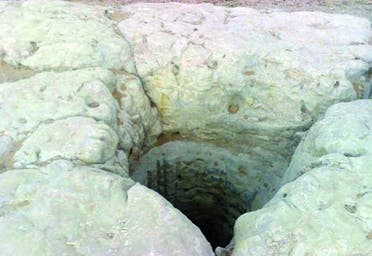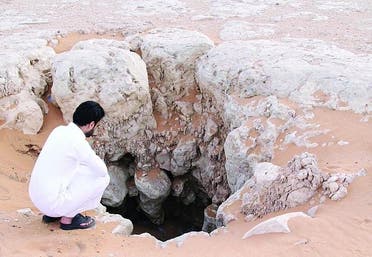 According to historian and researcher, Hamad al-Jasser, the city goes back to the age of King Suleiman, who stopped by at Laynah on his way from Jerusalem to conquer Yemen.
Al-Jasser tells Al Arabiya that only 20 out of the 300 original wells remain until our current day.
He adds that it is one of the most amazing places due to the rocky nature of the soil, which makes it impossible for anyone to dig these wells.