Here is Florida rapper Kodak Black, all five-foot-six of him with face tattoos like Queequeg from Moby Dick at February's Super Bowl watching Rihanna perform in front of 67 million people. Kodak, known to speak as candidly as a shock jock host, says "Uncle Trump said that s**t is garbage" as Rihanna is singing "B**ch Better Have My Money," a standout track about paying her the proper compensation.
For the latest headlines, follow our Google News channel online or via the app.
It shouldn't surprise a soul that Kodak Black, 25, calls Donald J. Trump "Uncle Trump." Kodak Black, an excellent rapper, is also a vicious misogynist who once said that Lauren London, Nipsey Hussle's partner at the time of his murder, could "wait for a year to be crying over him." (The insinuation is that, after the year is up, Kodak will be shooting his shot at her). Later, when T.I., who is throwing stones while living in his glass house, told Kodak to apologize, Kodak was irreverent, saying: "If I disrespected you, Lauren London, in any shape or form, I am sorry. Even though I didn't."
Whether this is one star imitating a bigger star or just a similar mentality, Kodak's comments are straight from the Donald Trump masculinity handbook. Trump, while often being unquestionably hilarious, talks about women like he is a sixteen-year-old in a lunchroom with his friends. It isn't locker room talk, so much as it is swaggering and villainous, like the biggest bully in the grade. On the social media app Truth Social—which is Twitter for the excommunicated red hat crowd—Trump characteristically tweeted about the First Lady during the State of the Union address. "Jill Biden is looking lovely in a beautiful purple dress, clapping and applauding with great enthusiasm," the disgraced former president said, knowing that he was feeding red meat to his fans.
Like Kodak, Trump is shockingly unfiltered. Like Trump, Kodak is constantly spewing opinion over the looks of women. He is a colorist, even towards himself, saying in the song "No Flockin", "all my jiggas call me jiggaboo." Both men are out to shatter societal wisdom about what is appropriate to say in daily settings.
Masculinity travels across racial lines. Unabashed ego slithers; as it goes through the mind and the crimes of the white man to the creativity and swagger of the Black man. It intensely stains the Black woman, and even the children themselves. Over time, it plagues our community's most talented stars, and everyday citizens as well. In Kanye West, Donald Trump saw his own misogyny, tragic self-satisfaction, and illiteracy. In Donald Trump, Kanye West saw the classless class of capitalist gangsters he doesn't yet belong to, and the unfiltered mind that unfortunately has taken over the Chicago rapper's entire being. Unimpressed by Barack Obama's trademark self-control and cool, West cuddled up to Trump in 2016 and again in 2020. The American public is still waiting to see if he'll renew his brotherhood with Trump in 2024.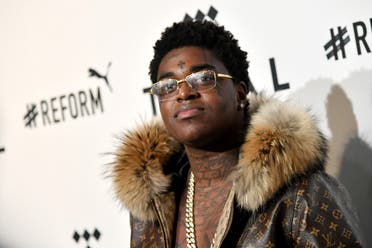 West is not the only one to see Trump as someone worthier of emulation than Obama. This is, in part, the fault of Barack himself: Barack and Michelle Obama are about spiritless elitism, Netflix shows, and tired neoliberalism. They're about not causing a ruckus and sometimes telling Black kids to pick up their pants; they're about giving money back to Wall Street bankers in the middle of the worst economic collapse since Babe Ruth was on the Yankees. They're about broken promises and private jets, and lecturing others about their faults.
Hip-hop, poor and working-class citizens, especially men, no longer seem to bond with President Obama. He's too clean; he's too outwardly responsible in his personal life and collected. And he lied to us too, about poisonous water in Flint, and the nature of policing. Our father is not a man who is in a seemingly loving relationship with his wife. We aren't well-adjusted, not after the lockdown in 2020, which greatly affected social services. And we're angry, to the point where the community is tearing itself apart once again. Memphis is seeing unfathomable crime waves. A father and a son conspired to rob and kill PNB Rock outside a restaurant in Los Angeles. Takeoff was killed during a game of dice in downtown Houston. And the police of all races are still killing Black men, because they can do so with an impunity given to them by the state. This is not a country that understands Obama, and maybe even vice versa.
On a recent freestyle, which is dazzling, Kodak Black trashes number 44, and embraces the white supremacist-adjacent personage who entered office after him. "You saying black lives matter… ain't nobody care when I was going through my s***/And Trump freed more n****s than Obama did, if I had my choice, I'd elect that n***a again." To Kodak, Trump is someone who got something done for him from sheer will: his masculinity.
You could see, very quickly, people relating with, or even practicing, Trump's hypermasculinity. The aforementioned West re-ignited the most racially charged pop rivalry of the 21st century on 2016's The Life of Pablo with one line: "I feel like Taylor might still have sex, why, I made that b**ch famous." Despite Taylor Swift being privileged, corny, and in general, whiter than the 1927 New York Yankees, West was punching at her because of his distrust of and appetite for women, which he shares with Donald J. During that same album's rollout, West tweeted in Trumpian all caps, "BILL COSBY INNOCENT," which is as disgusting as any of what he said about Jewish people.
Trumpian masculinity is a reaction to the ever-changing dynamics of who gets to control the narrative about themselves. It's an elbow to the chest, intended to inflict harm. Just like Tory Lanez shooting Megan thee Stallion then telling her to "dance for me, b**ch" was a response to Megan's currency and common appeal.
Eventually, Donald J. Trump will be no more. Hopefully soon. The country will be better off without a white supremacist swindler. Although he is not the first president to subjugate using his masculinity, he has done irreparable damage towards the way men view women, and how they wield their masculine stank. It is the land of Kodak Black now, ever sensitive and cruel. It is the land of Kanye, especially unwell and distorted. Their behavior is based on the license that Trump gave all men—the need to conquer while defending one's pride; the con of making men feel like scrappy upstarts. To be a fan of Trump is to be free from the constraints of critical women. It is to be perpetually masculine. And that's a fan base that knows no race.
Jayson Buford is a New York-based music journalist. He misses Prodigy.
Read more:
Justin Bieber tour dates abruptly canceled
The sinister side of recommending people for jobs in the Gulf