While Lebanon witnesses a continuing rise in the rate of COVID-19 cases, and the public healthcare system struggles to secure medical equipment to treat patients infected by the virus, Hezbollah decided to organize a media tour on Tuesday to unveil its coronavirus response plan. Journalists were taken on a tour in Beirut's southern suburbs, as social distancing rules were ignored by the party and its supporters.
Hezbollah – which obviously lacks the resources to implement this health emergency plan – is investing its resources in a public relations campaign. The party's main goal is to polish its image, not stop the spread of the coronavirus in Lebanon. If it was the latter, a media tour would've been a very bad idea. But a public relations campaign is now is what Hezbollah needs after it helped the virus to invade Lebanon, mostly from Iran.
Hezbollah has been hit recently by a number of factors, causing outrage and criticism – even by people from its own constituency.
First, Hezbollah sided with the corrupt authorities against the Lebanese people when the protests broke out in Lebanon on October 17, 2019. Not only has Hezbollah tried to protect the failing political system and the corrupt elite, it also used its resources to violently crack down on protestors in several areas in Lebanon, but mostly in Shia areas. This violence and political position that Hezbollah adopted has caused serious damage to its image in Lebanon and within the Shia community. This is especially the case because the protests were cross-sectarian and clearly targeted corruption and injustices – themes that Hezbollah was supposed to endorse, not undermine.
Then came Idlib, where Hezbollah suffered many losses during the battle for northern Syria against Turkey. Two problems emerged from this failure. First, Hezbollah emerged weak and its supposedly mighty military capacities were debunked. Second, Hezbollah's excuses to be in Syria – that is protecting Lebanon and Shia religious shrines – were exposed, as Idlib is too far from the Lebanese borders, and it does not host any Shia religious shrine. The reactions within Lebanon and the Shia community to Hezbollah's losses in Idlib were anything but negative, given that Lebanon was going through a severe financial crisis, while Hezbollah was wasting its resources in Syria, to protect the Iranian regime's interests.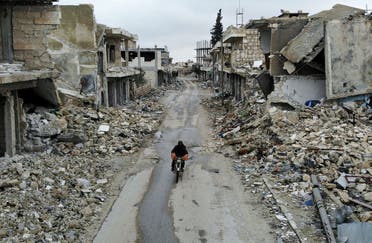 Not long afterward, another scandal hit Hezbollah. Lebanese authorities succumbed to the US demands by releasing Lebanese-American Amer Fakhoury from a Beirut prison and transferring him back to the US. Fakhoury was a member of the pro-Israel South Lebanon Army (SLA) which fought against Hezbollah before Israeli forces withdrew from Lebanon in 2000. Before his release, Hezbollah's media and public rhetoric made it clear that someone who collaborated with Israel would never escape punishment, and that Fakhoury would never be released. But then he was, and Hezbollah took the hit without any convincing justification. General Secretary Hassan Nasrallah's statement that he did not know about the release made Hezbollah look even weaker. In this round, Hezbollah lost to the US.
Last but not least, coronavirus hit Lebanon – coming mainly from Iran. According to a recent Guardian report, Hezbollah has been "holding thousands more infected people… and had quarantined areas in many towns in the south." The report added that these "neighborhoods were guarded by party members." This – of course – is not surprising as the Lebanese government continued to allow planes coming from Iran to land in Lebanon until mid-March. The worst part is yet to be seen, when more people within the Shia community will be infected, simply because Hezbollah – despite its heath emergency plan – has not pushed for a state of emergency that would entail a proper level of curfew.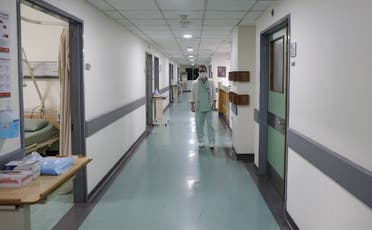 What Hezbollah did was make sure that the weak state institutions remain weak while they produced an eloquent public relations campaign to look as if they are the ones in charge. In addition to reinventing their image after taking so many hits, this was also an attempt to absolve themselves from the coronavirus-related deaths and calamities that are going to emerge in the coming few weeks. They needed the media to come and reproduce this image, and they needed this image to cover-up their recent shortcoming. Therefore, the basic rules of social distancing were completely disregarded.
When this public relations saga subsides, only the horrible reality will remain. When Hezbollah's image of strength dissolves and gives way to the reality of the virus and its deadlines, everyone will be left with two certainties: extreme poverty and many lost loved ones. Hezbollah will then have to face the repercussions of its fatal policies in Lebanon.
______________________
Hanin Ghaddar is the inaugural Friedmann Visiting Fellow at The Washington Institute's Geduld Program on Arab Politics, where she focuses on Shia politics throughout the Levant. She tweets @haningdr.