Boko Haram shows video of abducted girls
Boko Haram offers to trade the schoolgirls it abducted last month for jailed comrades
Nigeria's militant group Boko Haram on Monday released a video of the schoolgirls it kidnapped last month, providing the first clue of their faith and offering their release in exchange for the release of its militants held by the Nigerian authorities.

Around 100 girls wearing full veils and praying are shown in an undisclosed location in the 17-minute video in which Boko Haram leader Abubakar Shekau speaks, Agence France-Presse reported.
The government said later it was reviewing all options in response to Boko Haram's offer to trade the schoolgirls it abducted last month for jailed comrades.

"The government of Nigeria is considering all options towards freeing the girls and reuniting them with their parents," Mike Omeri, director general of the National Orientation Agency, part of the Ministry of Information, told a news conference.

Militants fighting for an Islamist state stormed a secondary school in the northeastern village of Chibok on April 14 and seized 276 girls who were taking exams. Some managed to escape but around 200 remain missing.
Also read: Nigerian women will protest 'half Naked' until schoolgirls released
The group has killed thousands since 2009 and destabilized parts of northeast Nigeria, the country with Africa's largest population and biggest economy.

The attack has provoked global expressions of outrage, and concern about the fate of the girls deepened when Shekau threatened in a video released earlier this month to sell the girls "in the market."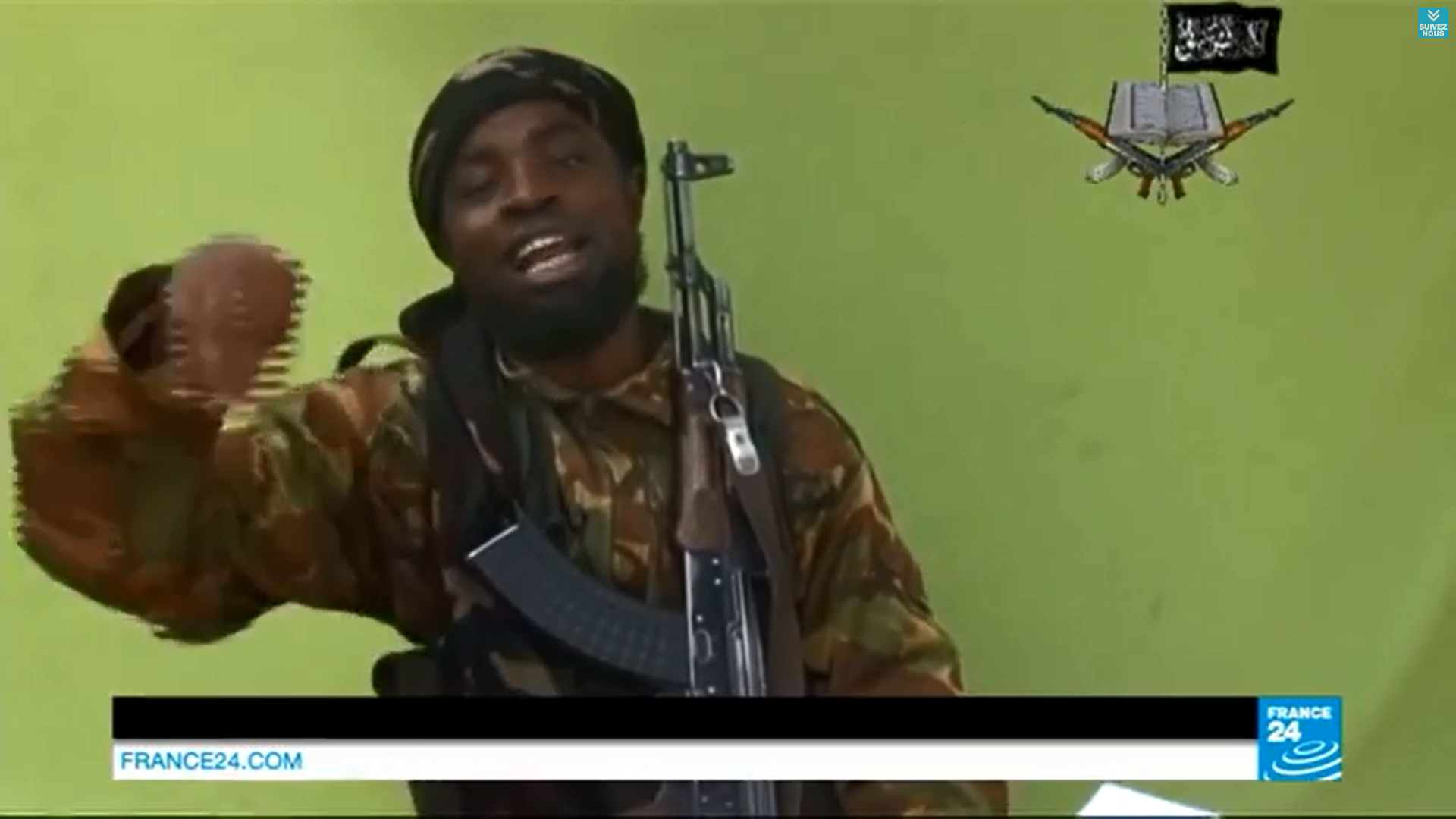 Nigeria had deployed two army divisions to the hunt for the girls while several nations including the United States, Britain, Israel and France have offered assistance or sent experts.

The Nigerian government has been sharply criticized for its response to the abductions but President Goodluck Jonathan said on Sunday that international military and intelligence assistance made him optimistic about finding the girls.
Foreign help
The U.S. State Department said American experts assisting the search for the kidnapped Nigerian schoolgirls were closely examining the new video for clues to their whereabouts.

"Our experts are combing … every detail," State Department spokeswoman Jen Psaki said, adding that they will "use every clue possible to see how we can find these girls."

French President Francois Hollande on Sunday offered to host a summit in Paris next Saturday with Nigeria and its neighbors focused on the militant group.

The leaders of Benin, Cameroon, Chad and Niger might also attend and Britain, the European Union and the United States would probably be represented as well, Hollande's aides said.

The mass abduction of schoolgirls has touched a chord around the world, and triggered a support campaign using the Twitter hashtag #BringBackOurGirls.