Flight MH370: Satellite spots possible debris
China has new satellite images of one or more floating objects could be related to missing Malaysia Airlines flight
China has new satellite images of one or more floating objects that could be related to missing Malaysia Airlines Flight MH370, Malaysian Transport Minister Hishammuddin Hussein said Saturday.

"The news that I just received is that the Chinese ambassador received satellite image of floating objects in the southern corridor and they will be sending ships to verify," Hishammuddin told a news briefing in Kuala Lumpur.

It was not immediately clear how many possible objects had been spotted, but the minister said one was estimated at 22 meters by 30 meters (72 by 98 feet).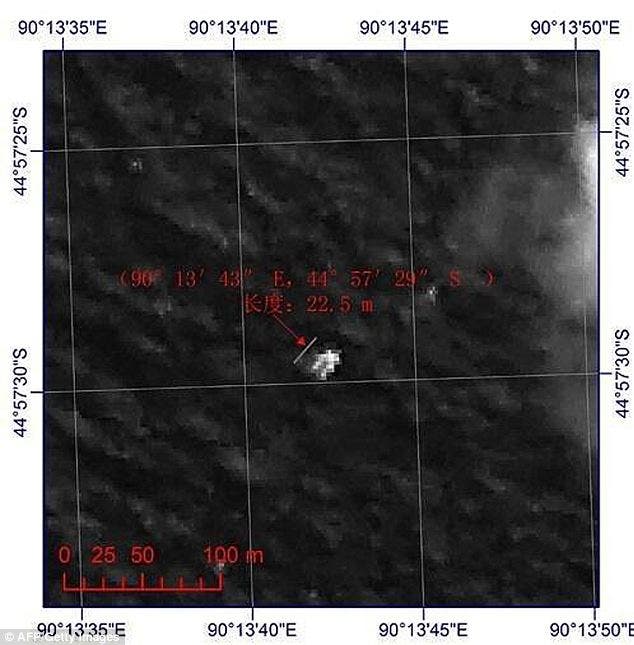 "The Beijing government will announce this in a couple of hours," he added.
As the search for missing Malaysia Airlines Flight 370 now enters its third week, six Australian planes took off Saturday for a third day of scouring the desolate southern Indian Ocean for possible parts of the missing plane.
The search teams are focusing on an area of wild and remote sea 2,500 kilometers southwest of Perth after five planes on Friday criss-crossed 23,000-square kilometres without any sightings of wreckage.
Planes from China and Japan are also expected to join the multinational air and sea hunt in coming days.
There have been no sightings of interest since Australia announced on Thursday that a satellite spotted two large objects in the area, raising hopes of finding the Boeing 777 that disappeared March 8 with 239 people on board.

Australian Deputy Prime Minister Warren Truss cautioned that any possible debris may have sunk.

"Something that was floating on the sea that long ago may no longer be floating. It may have slipped to the bottom," he said.

Poor weather initially hampered the search but forecasters said conditions appeared good for Saturday

"The area will have pretty much light surface winds, generally less than about 10 knots. We're not expecting any significant weather," Bureau of Meteorology forecaster Luke Huntington said. "Visibility should be greatly improved."

In Kuala Lumpur, where the Flight 370 plane took off for Beijing, Malaysian Defense Minister Hishammuddin Hussein called the process "a long haul" as he thanked the more than two dozen countries involved in a search that stretches from Kazakhstan in Central Asia to the southern Indian Ocean.
Final communication from MH370
The Telegraph newspaper carried a report on Friday showing a transcript of the conversation between the pilots and traffic control before the plane disappeared. The paper said it may have been noteworthy because one of the pilots repeated his altitude about the same time a transponder was turned off.
Peter Marosszeky, an aviation expert at the University of New South Wales in Australia, cautioned against reading too much into the transcript as pilots occasionally repeat themselves.

"I've sat through many thousands of flights myself and it's not something that would really strike me as unusual," he told The Associated Press.

On Friday, the planes flew low under cloud cover rather than rely on radar, and the same procedure is expected to be followed Saturday, according to Agence France-Presse.

"We replanned the search to be visual, so aircraft flying relatively low, with very highly skilled observers looking out of the windows," said AMSA official John Young.

"That means the aircraft are spaced more closely together and we will need more aircraft for a search of that type."

(With AFP and AP)