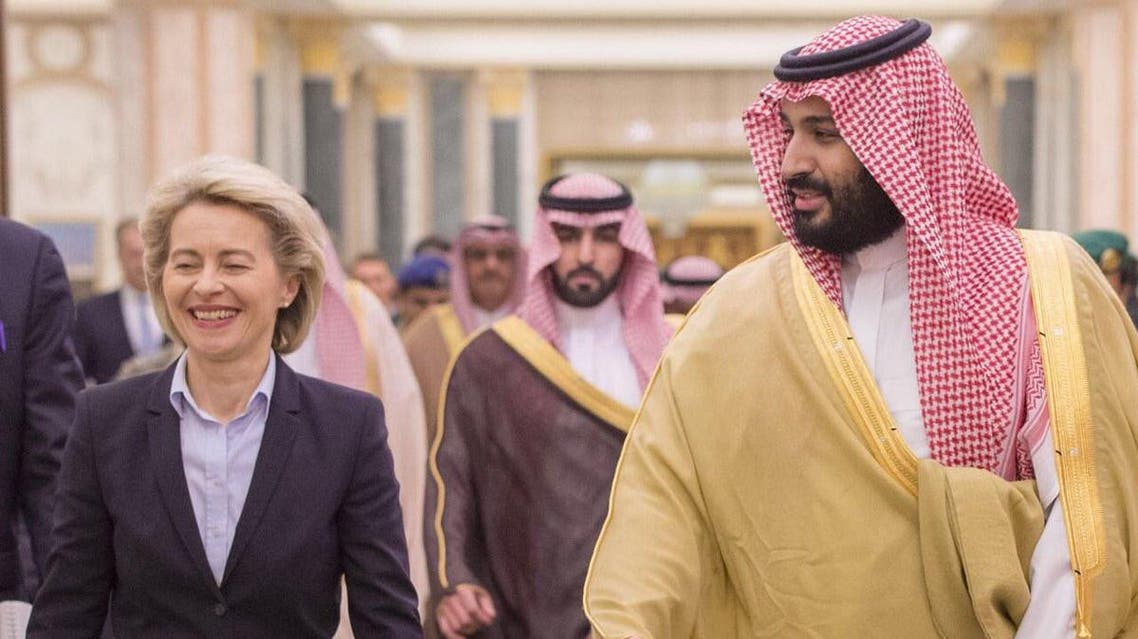 German defense minister seeks training deal in Saudi Arabia
Von der Leyen is the latest German official to visit Saudi Arabia this year, reflecting 'a period of intensified exchange'
Germany's defense minister was in Saudi Arabia on Thursday aiming to conclude a training deal for Saudi military officers, the embassy said.
Ursula von der Leyen was to hold talks with her Saudi counterpart, Deputy Crown Prince Mohammed bin Salman, on enhancing the "excellent bilateral relations" between the two countries, it said.
"In addition to that, the visit aims to finalize the talks on enhanced cooperation in the training sector. Beginning from next year, the German Defense College will host several young officers and staff from the Saudi military," the embassy said.
Von der Leyen is the latest German official to visit Saudi Arabia this year, reflecting "a period of intensified exchange" between the two states, ambassador Dieter Haller said in the statement.
The defense minister, who leaves the kingdom on Friday, belongs to Chancellor Angela Merkel's Christian Democratic Union, which governs in coalition with the Social Democrats (SPD).