Bahraini authorities have confirmed they have identified and arrested several suspects involved in a deadly June 18 blast that resulted in the death of one policeman and injuring of two others.
An interior ministry spokesperson confirmed that as part of counter-terrorism operations and in continuation of the investigation into the Diraz blast on June 18, "security authorities have arrested a dangerous terrorist involved in the case and identified the remaining suspects".
"The investigation also revealed that the terror group operated, in terms of financing, planning and execution, under the direct supervision of Hussain Ali Ahmed Dawood, 31, a fugitive in Iran whose nationality has been revoked, and Sayed Mohammed Qassim Mohammed Hassan Fadhel, 25, a fugitive sentenced to life imprisonment in a terrorist case and was involved in a bomb blast in Diraz in February 2016," a statement from the interior ministry read.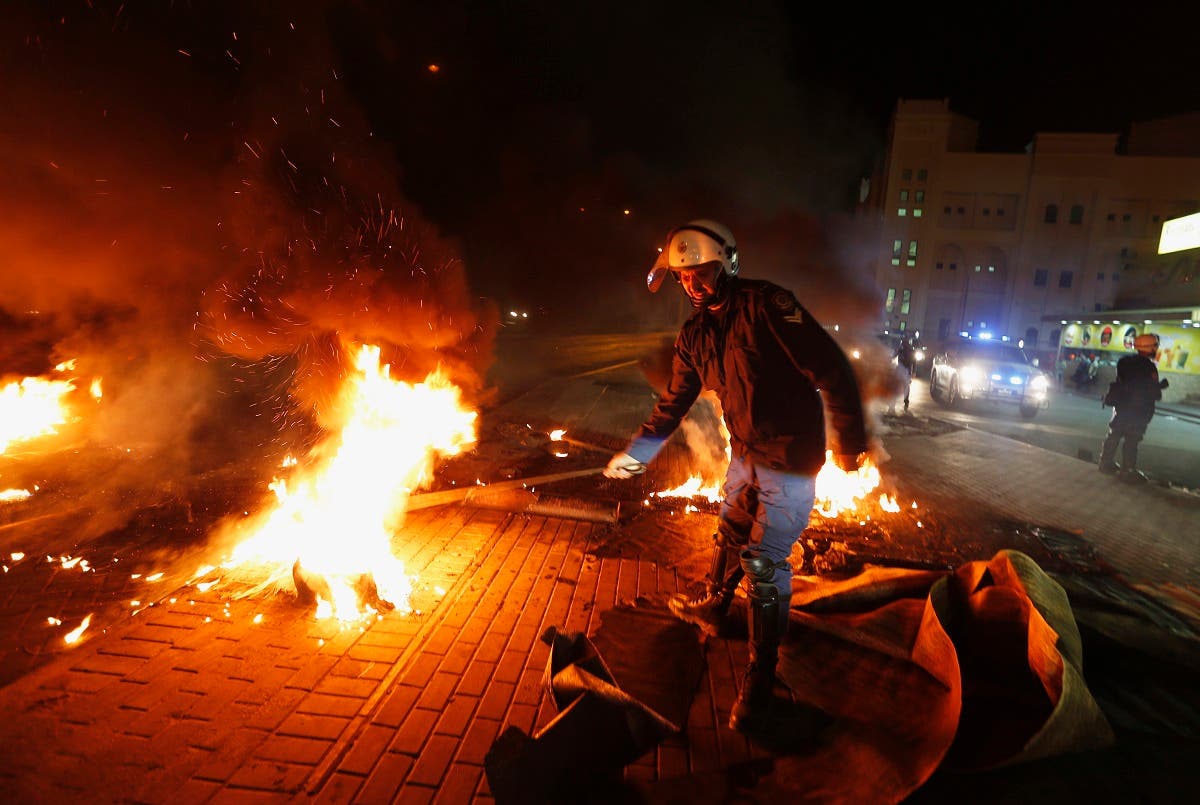 The incident in Diraz last month took place near the house of hardline cleric Issa Qasim, who currently faces from Bahrain after authorities revoked his citizenship last year for links to Iran and fomenting violence.
"He used places of worships as a political arena to serve foreign interests and maintained an environment supportive of violence and extremism," an interior ministry spokesperson told Al Arabiya English last year.
In May, Bahrain arrested 286 over terrorism charges, most of whom were found hiding in Qassim's home.